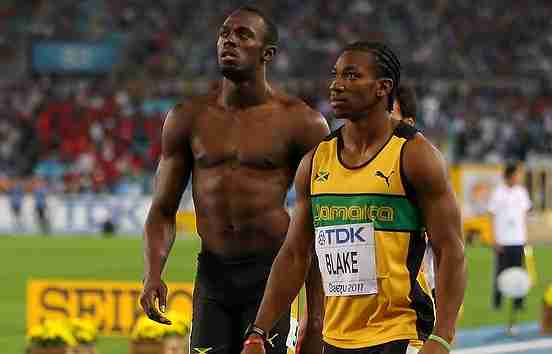 Usain Bolt congratulated his Jamaican team-mate and training partner Yohan Blake on winning the World Champion after he false-started.
Bolt also congratulated the other medal winnings – American Walter Dix and St Kitts and Nevis' Kim Collins – and said he's put his 100m disqualification behind him.
He's already looking forward to running the 200m and 4x100m relay.
"Firstly I would like to congratulate my team mate Yohan Blake and the other athletes who won the medals," Bolt, the Olympic champion and World record holder said in a statement.
"Of course I am extremely disappointed not to have had the chance to defend my title due to the false start. I was feeling great through the rounds and was ready to run fast in the final. I worked very hard to get ready for this Championships and things were looking good.
"However I have to move on now as there is no point to dwell on the past. I have a few days to refocus and get ready for the 200m on Friday.
"After this I have the 4x100m and a few other races before the end of the season. I know that I am now in good shape and will focus on running well in the 200m.
"Thanks to all the people who sent me good wishes and I will try my best to make you proud in the 200m."