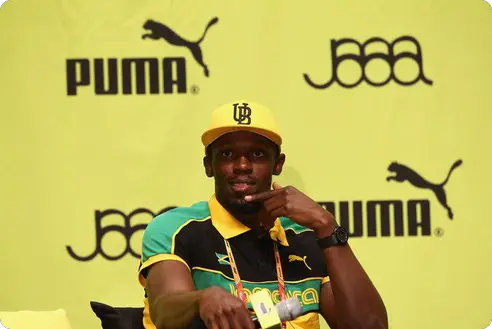 KINGSTON — Jamaican sprint ace Usain Bolt has signed up to race over the 100 meters at the Golden Gala in Rome again, organizers confirmed on Thursday.
This season, the meeting, which is part of the Samsung Diamond League series, is set for Thursday 31 May at Rome's Olympic Stadium.
Bolt, who clocked 9.91 seconds to beat countryman Asafa Powell (9.93) last year has decided to penciled in the event on his schedule, as part of preparations in defending his sprint double titles at the London Olympics.
"I am looking forward to returning to Rome and to be back on the fast track of the Stadio Olimpico for the Golden Gala," Bolt said.
"I have great memories of last year's edition. It was my first time running in Italy, and I enjoyed the fantastic crowd at the Stadium."
Bolt set world records and Olympic Games records of 9.69 seconds and 19.30 seconds when winning the sprint double titles in Beijing, China in 2008.
He did went on to improve those world records at the Berlin World Championships in 2009.
Those now stand at 9.58 and 19.19, respectively.