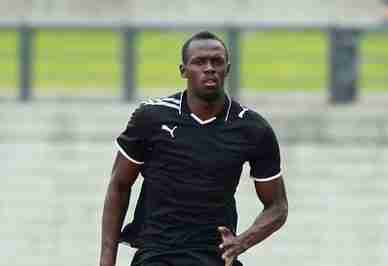 KINGSTON — World Championships 100 metres champion Yohan Blake has claimed that his recent success has forced training partner and world record holder Usain Bolt to pick things up a little in training.
Blake, who won the world 100m title last summer after Bolt was disqualified, stunned everyone, including the world record holder when he flashed to 19.26 seconds at the Belgacom Memorial Van Damme last September.
And while admitting that there is a lot of work to do, the Jamaican is confident he can lower the current 200m world record of 19.19 seconds – set by Bolt at the Berlin World Championships in 2009.
"I am the 100 metres world champion, but I am a better 200 metres runner because I have a lot of endurance," Blake told The Times.
"The world record? "Why not? Look back at that race in Brussels. Coach Mills said to me, 'I know what you can do, take it easy on the turn and fly down the straight.'
"I didn't use much energy. I was comfortable."
Blake admits that Bolt has become more motivated to train harder than usual, but insists that its simply because the Olympic Games sprint double champion wants to repeat the world record performances he did in Berlin, where he clocked 9.58secs and 19.19 for the 100 and 200m.
"He [Bolt] knows I work harder, much harder," Blake said. "He has said it himself, but now he is training harder, too.
"He saw what I did and knows what I can do. He knows I have trained assiduously all my life. I know what poverty feels like; I know hunger. And he wants to repeat what he did in Berlin and is working on it."
The London Olympics should see some fireworks in both the sprint events, with the likes of Bolt, Blake, fellow Jamaicans Asafa Powell and Nesta Carter, as well as the likes of American Tyson Gay, Justin Gatlin and Walter Dix and Trinidad and Tobago's Richard Thompson, amongst others hunting the gold medals.
–SportingAlert.com