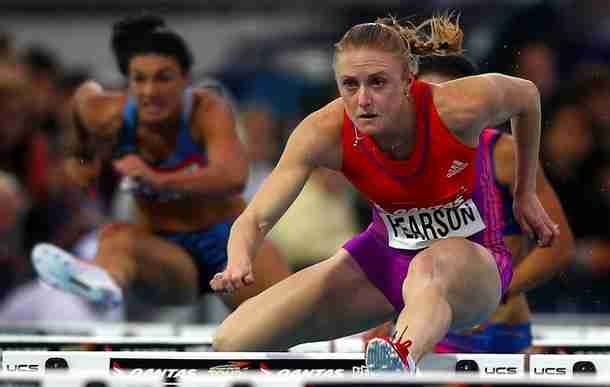 MELBOURNE (Sporting Alert) — World Champion and record holder David Rudisha of Kenya won the men's 800m race at the Melbourne Track Classic in Australia on Saturday.
World champion Sally Pearson was at the double after winning the hurdles and half-time events in quality times.
Rudisha clocked 1:44.33 for the quickest time outdoors so far this season to beat the Australian pair of 2 Jeffrey Riseley, who 1:45.62 and Lachlan Renshaw, who crossed at 1:46.06.
Craig Mottram won the men's 5000m with a time of 13:18.58, easily ahead of Collis Birmingham, who ran 13:22.30 for second and American Ben True, 13:26.56.
Sprint hurdler Pearson won the women's 200m with a time 23.03 seconds, to go along with her impressive 12.49 seconds victory in the 100m hurdles.
"I thought I was going really badly actually," she said after the race. "I got halfway through the race and I thought, 'Oh no, my rhythm is really off … this could be a 12.9.'
"But I came back and it was so much better than I thought it was going to be. Got to the finish line with an amazing time.
Elsewhere, Isaac Ntiamoah won the men's 100m in 10.35 seconds, John Steffensen took the 400m dash with 45.74secs, while Henry Frayne leaped 8.09m to beat favourite Fabrice Lapierre (8.00m) in the men's Long Jump.