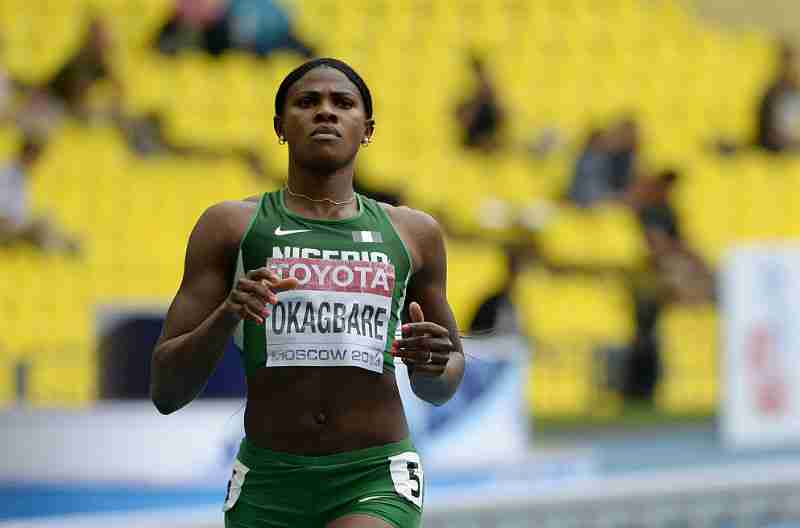 GLASGOW (SportingAlert) — Blessing Okagbare of Nigeria and Jamaica's Kemar Bailey-Cole won the men's and women's 100m titles at the Commonwealth Games at Hampden Park on Monday.
Okagbare, who started the day as the 1/4 favourite to win the gold medal, showed her class against a very strong field on her way to clocking a Commonwealth Games record of 10.85 seconds for the title.
"I am so excited right now! A new season's best and win. I'm happy I was able to put on a show," Okagbare told BBC Sport.
"I executed it and stayed patient like my coach said I should and after 70 metres it just felt easy!
The Nigerian is the heavy favourite win the 200m and the long jump and she is looking forward to competing in those as well.
"I still have the 200m and the long jump and I'm looking forward to both of those events now."
Jamaican Veronica Campbell-Brown collected the silver medal in 11.03secs, with countrywoman Kerron Stewart taking the bronze in 11.07.
England's Asha Phillip took fourth place, and although she missed out at winning a medal, the sprinter was happy with her new personal best time of 11.18.
She told BBC Sport after the race: "Fourth is always the first loser as people say, but I'm so proud of myself.
"I wanted a medal but it's my first Commonwealth Games and I've loved the experience. I am going to take it on the chin and there's more to come from me."
Meanwhile, on the men's side, Bailey-Cole used a strong finish to secure the gold medal in 10.00seconds, while his teammate and world record holder Usain Bolt watched.
"It means a lot because it's my first individual medal at a Championship," Bailey-Cole speaking to BBC Radio 5. "It's just the start of the individual medals.
"The aim was to come out here and win and I did just that. I said to myself 'these guys can't beat me'".
The Jamaican sped home ahead of England's Adam Gemili, who clocked 10.10 seconds, while Jamaican champion Nickel Ashmeade, the 4/1 favourite at the start of the day, won the bronze in 10.12.
"This is my first senior medal. I'm speechless," Gemili told BBC Sport after winning the silver medal. "There's so much prepration that goes into running 10 seconds – my team put a lot of work in behind the scenes. I can't believe it, this is my first time representing England and I'm so happy.
"This is something I'm never going to forget. It's not about times today, it's positions because the times will come.
"Medals are what count and this is a stepping stone now for the Europeans, Worlds and then Rio in 2016."