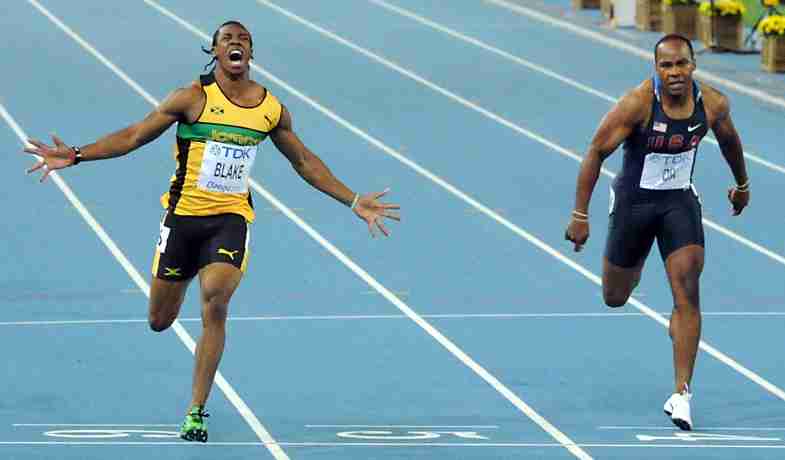 LAUSANNE — Limited on the track since picking up an injury in 2013, Jamaican sprinter and 2011 World 100m champion Yohan Blake has "trained hard" and is looking forward to start running fast again.
Blake, who will run the 200m at Thursday's IAAF Diamond League meeting in Lausanne, says he's back in shape and will look to challenge his 19.26 seconds personal best over the 200m.
"I think I'll be in good shape July 3rd in Lausanne" he declared at the beginning of the month.
Blake now confirmed this at his arrival at the hotel in Lausanne on Monday, stating: "I feel good. I'm going to enjoy running my 200m."