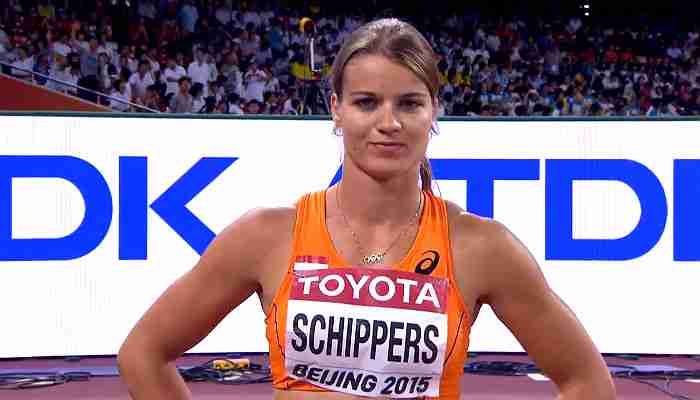 Watch the video highlight of the women's 200m final at the IAAF World Championships in Beijing, China, where Dutch sprinter Dafne Schippers beat Jamaican Elaine Thompson for the gold.
Schippers came into the final as the bookies favourite after cruising through the rounds and looking impressive doing so as well.
https://www.youtube.com/watch?v=UM3SFQGYW1s
The Netherlands star, who won the silver medal in the 100m behind Shelly-Ann Fraser-Pryce of Jamaica, earlier this week, posted a time of 21.63 seconds to win the gold medal in a new championship and European record.
It was also a personal best and national record for the former heptathlon athlete, who will most certainly turn her back on that event after her achievements in the open events in Beijing.
Collecting the silver medal behind Schippers was Thompson, who also posted a personal best time of 21.66 secs, while Jamaican teammate Veronica Campbell-Brown, who only made the final as one of the fastest losers, came big again after snatching the bronze medal in 21.97.
The Jamaicans were able to celebrate again in the hurdles, as Danielle Williams ran a lifetime best of 12.57 seconds to win the women's 100-meter hurdles and countryman Hansle Parchment took silver in the men's 110m hurdles race in 13.03.
Finishing second to Williams in the women's race was Cindy Roleder of Germany, who stopped the clock at 12.59. Third place went to Alina Talay in a Belarus record of 12.66.
On the men's side, Sergei Shubenkov of Russia set a national record of 12.98 seconds to take the gold medal ahead of Parchment, with world-record holder Aries Merritt of USA getting the bronze in 13.04.