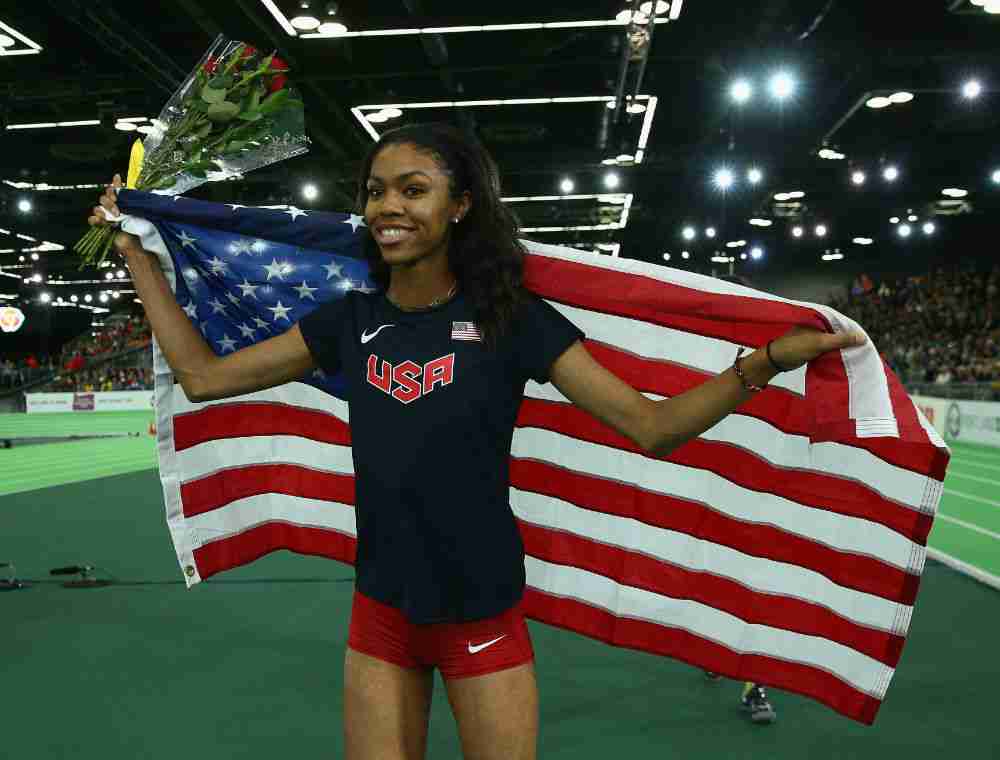 PORTLAND, Sporting Alert – Team USA topped the medal tally at the just concluded at Portland 2016 on Sunday (March 20).
The hosts grabbed 23 total medals, including 13 golds medals to dominate the rankings and once again proved to the world that they are the best. USA also collected six silver medals and four bronze.
With their final tally on Sunday, the United States bettered its own world indoor championships record for numbers, bettering the previous mark of 19 medals overall from 1999.
Ethiopia was next in the medal standing with two golds, two silvers and one bronze, while France ended third with four medals overall — one gold, one silver and two bronze.
Jamaica, with one gold, a silver and a bronze were next, with Burundi, one gold and a silver completed the top five.
On the final day, USA bagged golds in both 4x400m relays, en route to winning eight medals on the day.
"Our performance was fantastic," said Tim Cawley, Team USA women's head coach. "I'm just so honored to have been the head coach of this team.
"The staff and everyone on this team has been amazing. It really was a team effort. The athletes, the way they acted together, they way they gelled.
"It was a calm, relaxed atmosphere. Part of it was being at home, and part of it was the athletes and the way they carried themselves. They were confident and it was an absolute pleasure to be a part of this team."
Ron Allice, the men's head coach added: "One of the most significant things about the timing of this meet is that it's an Olympic year and this team got to compete at home.
"And there are some young athletes on this team who got the chance to compete on a World team and veterans who have yet to start their seasons.
"I'm just really impressed with the production level, talent and composure of Team USA and setting records with a team of this caliber…it was just amazing. I said it in our team meeting, but this is our house and we defended it."
Final Medal Tally
RANK COUNTRY TOTAL
1 United States UNITED STATES 13 6 4 23
2 Ethiopia ETHIOPIA 2 2 1 5
3 France FRANCE 1 1 2 4
4 Jamaica JAMAICA 1 1 1 3
5 Burundi BURUNDI 1 1 0 2
5 Czech Republic CZECH REPUBLIC 1 1 0 2
5 Netherlands NETHERLANDS 1 1 0 2
8 New Zealand NEW ZEALAND 1 0 2 3
9 Pr Of China PR OF CHINA 1 0 1 2
10 Bahrain BAHRAIN 1 0 0 1
10 Canada CANADA 1 0 0 1
10 Italy ITALY 1 0 0 1
10 Venezuela VENEZUELA 1 0 0 1
Visit IAAF.org for more information