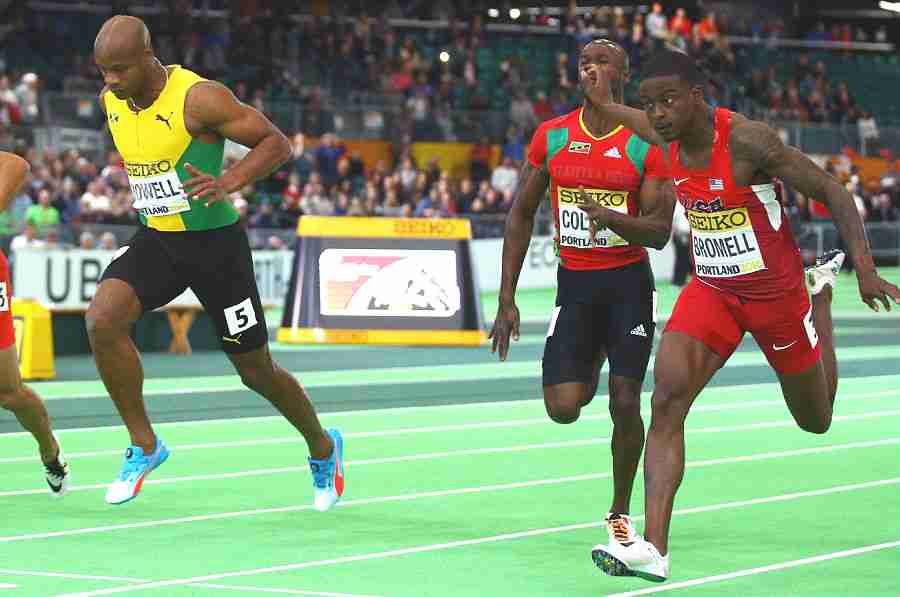 WACO, TX – Jamaican sprinter Asafa Powell will race over 200m at the 2016 Michael Johnson Invitational at Clyde Hart Track and Field Stadium on Saturday (23).
The former world 100m record holder has been stepping up his developments for the Rio 2016 Olympic Games later this summer and he will be using the half lap as part of his preparations to take on the likes of Usain Bolt, Yohan Blake, Justin Gatlin and the other rising stars in Brazil.
Powell has failed to win an individual medal at three successive Olympic Games, which has seen him making several changes, including a coaching switch.
He looked well on course to win the IAAF World Indoor 60m title after posting very fast times in the heats and semis, but a poor start cost the Jamaican the gold medal, even though he battled back to take a silver behind American Trayvon Bromell.
It is understood that Powell's management and his coach want him to toughen up a little more and believe racing the 100m speciallist in more 200m this season would be ideal before the Olympic Games.
At the Michael Johnson Invitational, the former Commonwealth Games champion and twice IAAF World Championships 100m bronze medallist, will take on Americans Bromell, a former Baylor Bears standout, Mike Rodgers and Ryan Bailey, among others.
Meanwhile, Bromell, a bronze medallist at the 2015 World Championships in Beijing, has been listed to race in both the 100m and 200m events.
In the 100m, he will be battling against the likes of Kemarley Brown of Jamaica, USA's Joe Morris and Mookie Salaam.
In the men's 400m, Jeremy Wariner will be the headline entry, with Javier Culson of Puerto Rico racing in the men's 400m hurdles.
Among the headliners on women's side are Michelle-Lee Ahye of Trinidad and Tobago, Kerron Stewart of Jamaica, Nigerian Blessing Okagbare, Kineke Alexander of Saint Vincent and the Grenadines and USA's Phyllis Francis, Jenn Suhr and Laura Roesler.