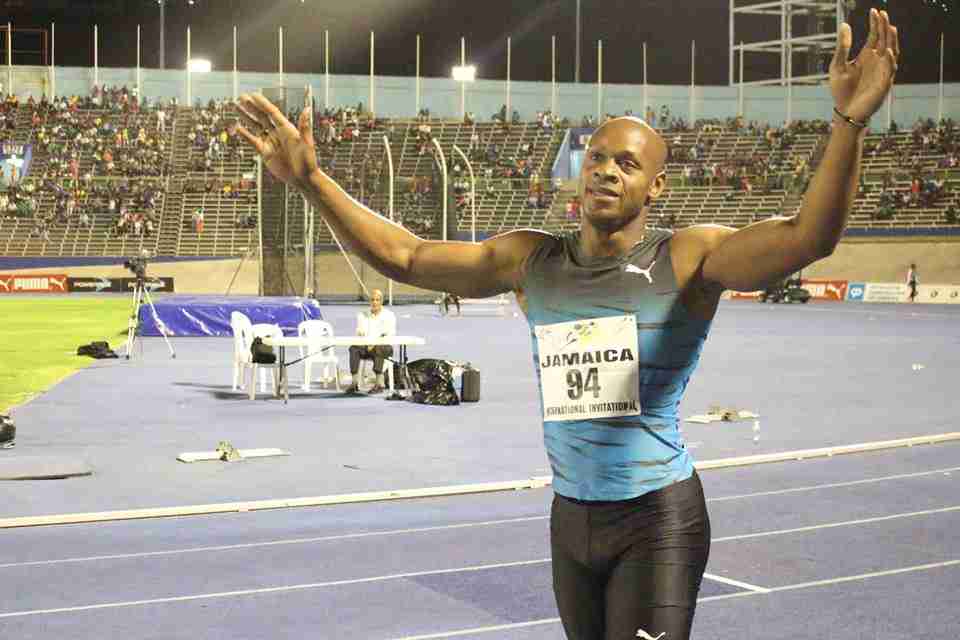 KINGSTON – Asafa Powell wasn't as explosive in the opening parts of his 100 metres race at the 2016 Prefontaine Classic IAAF Diamond League meeting on Saturday and he explained why.
The Jamaican former 100m world record holder blamed a poor microphone connection at the starting line for his slow start, which contributed heavily to him falling way behind and losing to American Justin Gatlin.
"The mic wasn't working, so that threw me off big time," a disappointed Powell told The Sunday Gleaner.
"I thought the starter would have stopped the race, but that's how it goes."
Assisted by a +2.6 m/s positive wind, Powell clocked 9.94 seconds to finish second behind Gatlin, who pulled away to win the race in 9.88 seconds.
The 33-year-old has been in good form so far this season, and he said it was a disappointing performance, seeing that he went to Eugene, Oregon, in good shape.
"I'm very disappointed because I felt good coming here," he added. "I am in good shape and I was expecting to come here and run really fast, so it's disappointing that they allowed Justin (Gatlin) to go away with such a big jump, and he was too far for me to catch him."
The veteran sprinter, however, was pleased with his ability to run back to take second place.
"I'm very pleased that I was able to run back very well. That's a good thing for me, but I'm very disappointed with what happened at the start," Powell noted.
He then jokingly added: "What I'd take from this? I would take away the starter's gun."
Powell has run under 10 seconds with legal wind 94 times in his career, the most of any sprinter, and twice held the world record at 9.77 secs and 9.74 secs, but remains without an individual gold medal at a major championships, apart from winning the Commonwealth Games 100m crown in 2006.