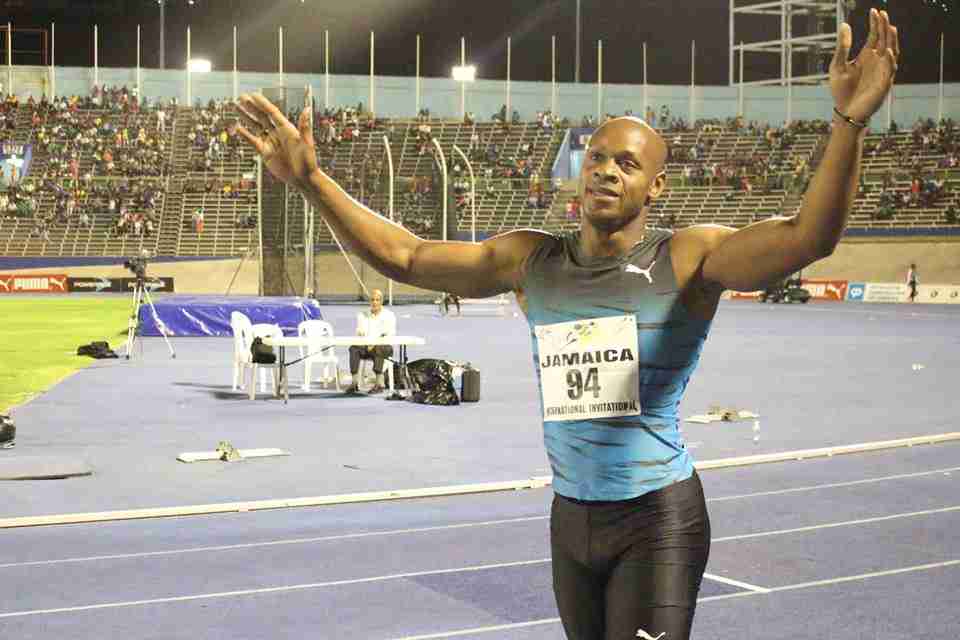 KINGSTON – Asafa Powell has been running more 200 metres this season because he wants to attempt the sprint double at the Jamaica National Championships next month.
The sprint star has run two 200m so far this season, which is already a pair more than he's done since 2011.
His most recent outing came at the 2016 Jamaica International Invitational – an IAAF World Challenge meeting in Kingston, last weekend, where the former 100m world record holder posted a season's best of 20.45 for victory.
It's quite clear that Powell is using these half-laps to prepare for something.
"I mean, when I don't run 200m everyone questioned it," Powell said. "Now I am running it, people are still questioning it," he added with a smile.
The 33-year-old then finally decided to enlightened us as to why he has been showing more interest in running the 200m in 2016, which is an Olympic Games year.
"I might try it out this year, at the trials," he revealed. "We'll just see how it goes."
Powell admits that he's not at the level of competing for a medal over the half lap at the major championships as yet, but remarked that stage, things are slowly coming together.
"It's work in progress, you know," he noted. "I trained very hard (before the Jamaica Invitational meet) so my leg are a bit tired, but I felt great."
The World Indoor Championships silver medallist from Portland 2016, has also clocked 47.51 in his lone 400m outing this season, but he's yet to open his campaign over the 100m.