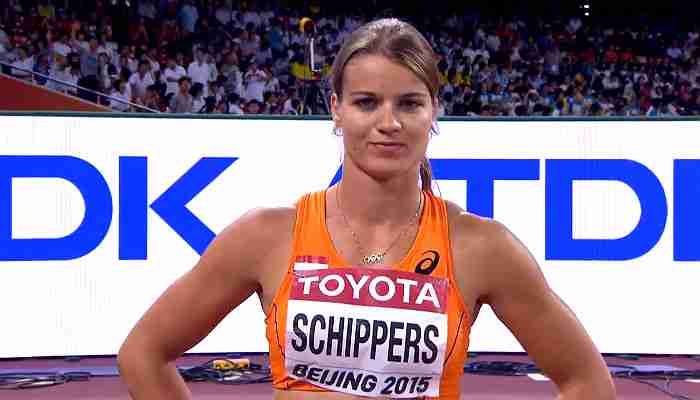 The latest world track and field leading marks for 2016 on Monday (23), as Dafne Schippers, Caster Semenya and Almaz Ayana were among the athletes posting world-leading times this past weekend.
World Championships 200m gold medallist Schippers continued her preparations for the Olympic Games sprint double with another impressive run over the half lap this season, after she posted a world-leading time of 22.02 (-0.3 m/s) seconds to win the women's 200m at the FBK Games in Hengelo, on Sunday (22).
The Dutch star was improving her own previous world-leading time of 22.25 seconds, set in Gainesville, Florida, on 22 April.
She also has the second fastest time in the world this season over 100m, at 10.83 seconds.
South Africa's Caster Semenya was on fire again in Europe, after the former world 800m champion clocked a 2016 world-best of 1:56.64 to set a meeting record at the IAAF Diamond League meeting in Rabat on Sunday.
The time was also the third fastest time ever from Semenya, who will enter the Olympic Games in Rio, Brazil, later this summer as the brightest favourite to win the women's 800, time and improved from the silver she won at the London 2012 Games.
Ethiopia's Almaz Ayana attempt to break the women's 5000m world record fell short but she did managed to run a world-leading time of 14:16.31 to secure the win at the meeting in Rabat.
Also posting world-leading marks this past week were American Georganne Moline, who ran 53.97 to become the first woman to break 54-seconds for the 400m hurdles this season, while Abdelaati Iguider ran 7:36.85 in the men's 3000m and Conseslus Kipruto improved the men's 3000m Steeplechase world best for the year to 8:02.77.
Women World Top List
100: Tori Bowie USA – 10.80
200: Dafne Schippers NED – 22.02
400: Shaunae Miller BAH – 49.69
800: Caster Semenya RSA – 1:56.64
1500: Faith Kipyegon KEN – 3:56.82
3000: 8:23.11 Almaz Ayana ETH
5000: Almaz Ayana ETH – 14:16.31
10000: 30:56.26 Netsanet Gudeta ETH
3000 steep: Hyvin Jepkemoi KEN – 9:07.42
100H: Kendra Harrison USA – 12.36
400H: Georganne Moline USA – 53.97
HJ: Chaunté Lowe USA – 1.96
PV: Sandi Morris USA – 4.83
LJ: Brooke Stratton AUS – 7.05
TJ: Caterine Ibargüen COL – 15.04
SP: Gong Lijiao CHN – 20.43
DT: Sandra Perković CRO – 70.88
HT: Anita Włodarczyk POL – 79.48
JT: Vera Rebrik RUS – 67.30
Hep: Akela Jones BAR; 6307 points Yorgelis Rodríguez CUB – 6307 points
HM: Violah Jepchumba KEN – 65:51
Mar: Tirfe Tsegaye ETH – 2:19:41
4x100m: USA 42.22
4x200m: Pure Athletics USA – 1:30.56
4x400m: Florida – University SQUAD – 3:26.28
Men World Top List
100: Femi Ogunode QAT – 9.91
200: LaShawn Merritt USA19.78
400: Kirani James GRN – 44.08
800: Nicholas Kipkoech KEN – 1:43.37
1500: Asbel Kiprop KEN – 3:32.15
3000: Abdelaati Iguider MAR – 7:36.85
5000: Muktar Edris ETH – 12:59.96
10000: Leul Gebrselassie ETH – 27:19.71
3000 steep: Conseslus Kipruto KEN – 8:02.77
110H: Omar McLeod JAM – 12.98
400H: Johnny Dutch USA – 48.36
HJ: Majed El Dein Ghazal SYR – 2.36
PV: Sam Kendricks USA – 5.92
LJ: Marquise Goodwin USA – 8.45
TJ: Dong Bin CHN – 17.24
SP: Joe Kovacs USA – 21.47
DT: Piotr Malachowski POL – 68.03
HT: Pawel Fajdek POL – 80.66
JT: Thomas Röhler GER – 87.37
Dec: Lindon Victor GRN – 8446 points
HM: Solomon Yego KEN – 58:44
Mar: Eliud Kipchoge KEN – 2:03:05
4×100: Canada 38.11
4×200: Canada 1:19.20
4×400: LSU – University SQUAD – 3:00.38
For more world track and field statistics, please visit, Tilastopaja.org, IAAF.org and All-Athletics.com