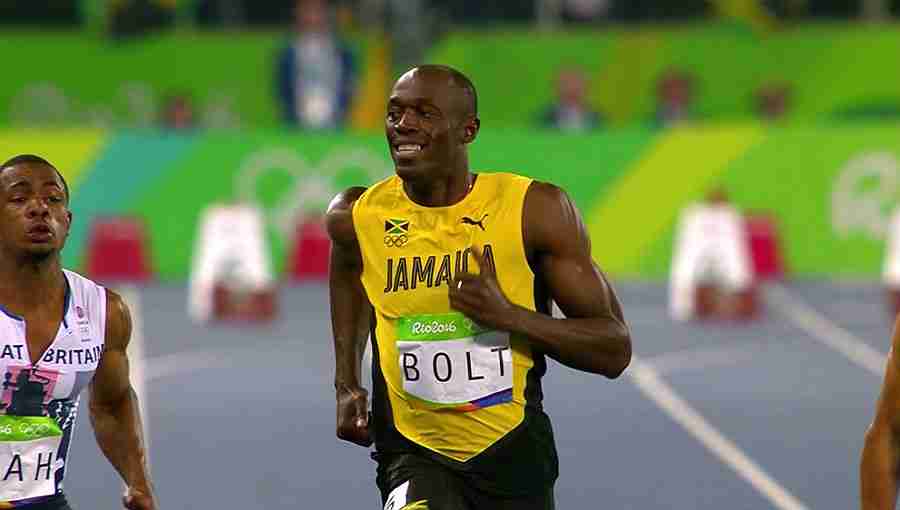 RIO DE JANEIRO, Brazil, Sporting Alert — Usain Bolt completed his third successive Olympic Games sprint double, after racing away with the men's 200m title at Rio 2016 on Thursday night.
The world record holder posted a time of 19.78 seconds to dismiss a quality field, with Canada's Andre De Grasse taking the silver in 20.02 and the bronze going to Christophe Lemaitre of France in 20.12.
Bolt, who was hoping to lower either his world record of 19.19 or the Olympic record of 19.30, missed out at challenging any of the times.
The sprint sensation was visually disappointed with his performance, as he had hoped to deliver something special in his final individual Olympic event.
Still, the Jamaican sprint legend, who turns 30 this coming weekend, believes he has still put himself at the top of the list among sprint greats.
"I don't need to prove anything else," he said after landing his third Olympic 200m gold medal and his eighth overall at Games.
"What else can I do to prove to the world I am the greatest?"
Bolt, who announced ahead of the start of Rio 2016 that this would be his last Olympic Games, says he is stepping away because he doesn't think he has anything else to prove.
"I have proven to the world that I am the greatest," added Bolt. "That is why I came here.
"That's why it is my last Olympics. I can't do anymore. I make people want to come and watch the sport and be involved in it.
"To be an eight-time gold medalist is shocking but I have worked hard to be the best.
"I have proven to the world I have done great things. I am happy, Olympic champion again, that's what matters."
Meanwhile, also hitting the headlines on Day 7 of track and field competition was American Ryan Crouser, who produced an Olympic record to win the men's Shot Put and Ashton Eaton, who successfully defended his title and tied the Olympic record for most points in the men's decathlon.
Crouser heaved the shot 22.52m to dominate the men's event and grabbed the gold medal over countryman Joe Kovacs (21.72m) and New Zealand's Tomas Walsh (21.36m).
Meanwhile, Eaton tallied 8893 points to match the Olympic record and win back-to-back decathlon crowns, following his success at London 2012.
Kevin Mayer scored a national record of 8834 points to take the silver for France, with the bronze going to Canadian Damian Wariner with 8666pts.
American Delilah Muhammad also secured a gold on Day 7, after she clocked 53.13 to win the women's 400m hurdles.