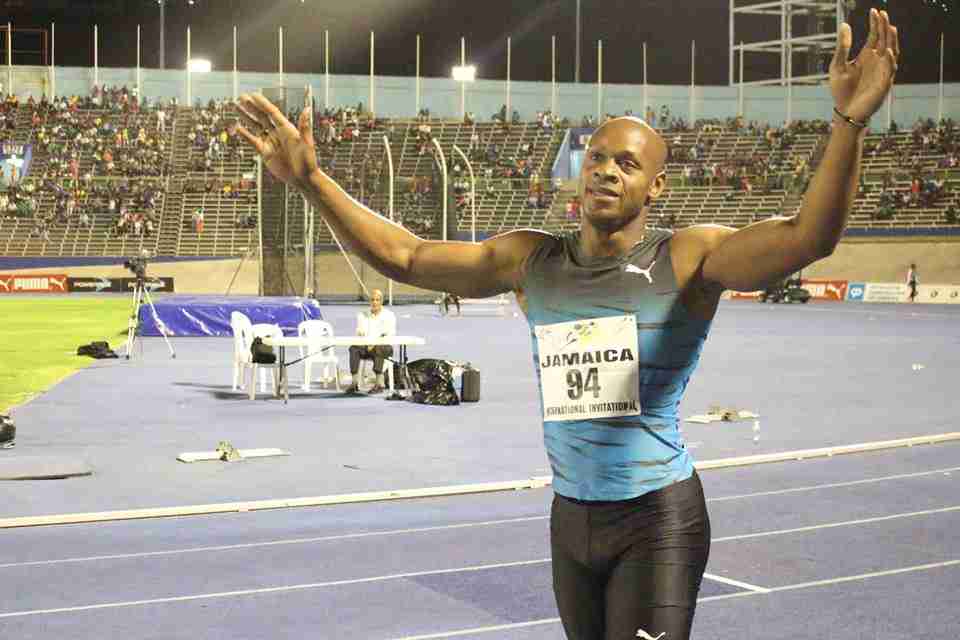 ST GEORGE'S, Grenada – Former world 100 metres record holder Asafa Powell is among the leading international track stars already confirmed to take part in the Grenada Invitational in St George's next April.
The Jamaican sprinter who held the men's world record before fellow countryman Usain Bolt lowered the mark three separate times, was confirmed to participate at the meet by Prime Minister Dr Keith Mitchell on Friday.
Mitchell made the announcement during the presentation of the 2017 budget.
"Of the many athletes expected to compete at this inaugural event, former world 100m record holder Asafa Powell of Jamaica has confirmed his participation," Dr Mitchell said in a release on Friday.
"The Grenada Invitational, a private partnership initiative and supported by the Government, will provide Grenadians with an opportunity to see for the first time on local shores, elite international athletes competing at the National Athletic Stadium," he added.
Powell, the fifth fastest man over the 100m with a personal best of 9.72 seconds, has the most sub-10 seconds clocking over the 100m in history with 97.
"Chris (Brown) continues to deliver on his promise to introduce quality athletes to the Grenada fans and we're happy on the developments," meet organiser Michael Bascombe said.
"It's an impressive list of track and field athletes and it will be an historic occasion for Grenada. The stakeholders including the athletics fraternity led by Mr Charles George have provided critical start-up information and we're satisfied with the progress," he said.
Meanwhile, Dexter Mitchell, who chairs the Local Organising Committee (LOC) added: "With the confirmation of Asafa Powell, the interests in the Invitational will only increase, buoying the efforts of all involved.
"Our next major public event will be an official launch on Thursday, December 29th, 2016, at which time even more details related to the Invitational will be unveiled."
Powell anchored Jamaica to the gold medal in world record style at the 2008 Olympic Games in Beijing, China.
He also ran the first leg on the gold medal winning team at the 2016 Olympic Games in Rio, this past summer.