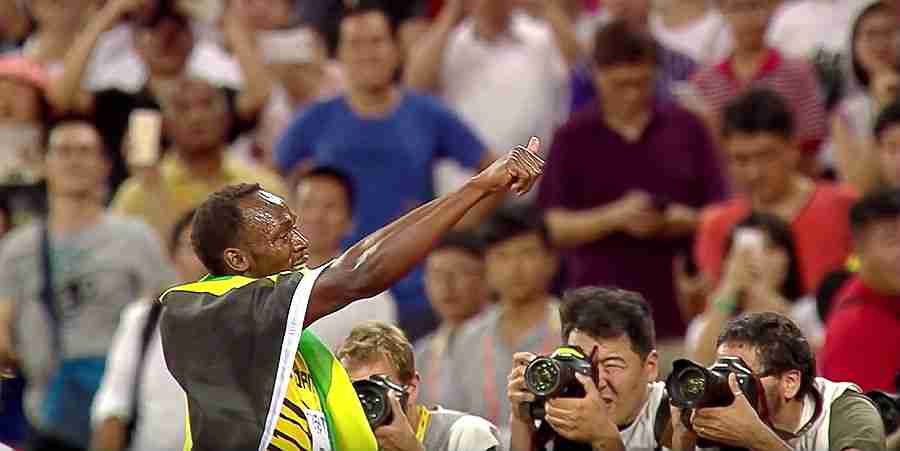 As expected, Usain Bolt is the highest paid track and field athlete, according to a list released by Forbes Magazine for the world's highest paid sports personnel.
The list shows that across all sports, Bolt, who is earning US$32.5 million yearly, is also the 32nd ranked paid sports person on the Top 100 list.
The Jamaican world record holder over the 100m and 200m distances is collecting $30 million of his total from endorsements, which ranks him 11th for that section.
However, Bolt is said to be gaining US$2.5 million in salary and winnings, which is ranked third from bottom on the overall list.
The 30-year-old is a nine-time Olympic champion – completing 100m, 200, and 4x100m trebles at the 2008, 2012 and 2016 Olympic Games.
Bolt holds the world record over the 100m with 9.58 seconds and 19.19 seconds for the 200m.
He also helps Jamaica set the 4x100m world record at the London Games in 2012 with a time of 36.84 secs.
Topping the Forbes Magazine overall Top 100 is Real Madrid and Portugal footballer, Cristiano Ronaldo, who is being paid US$80m, with US$56m coming in salary and US$32m from endorsements.
He is followed by fellow football superstar, Argentina and Barcelona forward, Lionel Messi, who is earning US$81.4m with 53.4m in salary and $28m from endorsements.
NBA star LeBron James of the Cleveland Cavaliers ($77.2m, $23.2m and $54m), tennis veteran Roger Federer ($67.8m, $7.8m and $60m) and Golden State Warriors basketball players Kevin Durant ($56.2m, $20.2m and $36m) completing the Forbes Magazine Top 5 world's highest paid athletes.