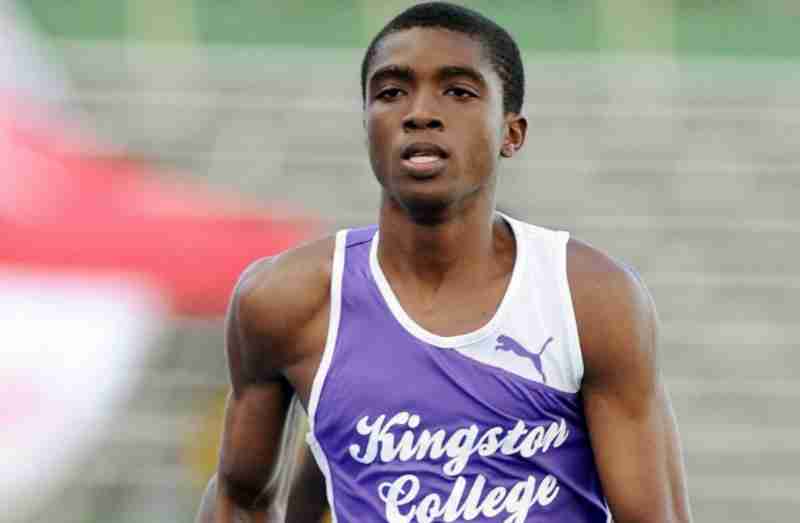 KINGSTON, Jamaica — The following is the schedule, live streaming coverage and live blogging and results for Day 2 of Boys and Girls Champs 2017 at the National Stadium in Kingston on Wednesday.
The live streaming action today gets underway at 8:30 am local time (9:30 am EST) with field event action in the girls class 4 long jump, class 1 girls shot put, class 1 boys discus and the boys Decathlon open.
Day 2 at Champs 2017 will be streaming live on www.1spotmedia.com, which is a paid platform. Live Results and Team Score Updates
Live Results and Team Score Updates.
Wednesday's Day 2 track events include the heats of the boys' and girls' of all classes 400 metres and 4×100 metres relays for all classes.
There are also finals listed on the schedule for Wednesday's first full day of action at Champs 2017.
The class 2 and class 1 boys long jump titles are both up for grabs, while girls' class 1 discus and the girls' class 2 shot put crowns are up for the taking.
BOYS AND GIRLS CHAMPS 2017
WEDNESDAY, DAY 2 SCHEDULE
8:30 am LONG JUMP CLASS 4 GIRLS PRELIMS
8:30 am SHOT PUT THROW CLASS 1 GIRLS PRELIMS
8:30 DISCUS THROW CLASS 1 BOYS PRELIMS
8:30 100 METRES DECATHLON OPEN BOYS EV.# 1
8:35 HIGH JUMP CLASS 3 GIRLS PRELIMS
8:45 1500 metres CLASS 3 GIRLS PRELIMS
9:10 1500 metres CLASS 3 BOYS PRELIMS
9:35 1500 metres CLASS 2 GIRLS PRELIMS
9:55 1500 metres CLASS 2 BOYS PRELIMS
10:10 1500 metres CLASS 1 GIRLS PRELIMS
10:30 1500 metres CLASS 1 BOYS PRELIMS
11:05 LONG JUMP DEC. OPEN BOYS EV.# 2
1:30 pm DISCUS THROW CLASS 3 GIRLS PRELIMS
1:30 HIGH JUMP CLASS 2 GIRLS PRELIMS
1:35 400 metres CLASS 3 GIRLS PRELIMS
2:05 400 metres CLASS 3 BOYS PRELIMS
2:35 400 metres CLASS 2 GIRLS PRELIMS
3:00 SHOT PUT DEC. OPEN BOYS EV.# 3
3:05 LONG JUMP CLASS 2 BOYS FINAL
3:10 400 metres CLASS 2 BOYS PRELIMS
3:35 HIGH JUMP CLASS 3 BOYS PRELIMS
3:45 400 METRES CLASS 1 GIRLS PRELIMS
4:10 400 METRES CLASS 1 BOYS PRELIMS
5:05 DISCUS THROW CLASS 1 GIRLS FINAL
530 5000 metres OPEN BOYS PRELIMS
5:30 SHOT PUT CLASS 2 GIRLS FINAL
5:40 HIGH JUMP DEC. OPEN BOYS EV.# 4
5:50 LONG JUMP CLASS 1 BOYS FINAL
6:25 4 X 100 metres RELAY CLASS 4 GIRLS PRELIMS
6:50 4 X 100 metres RELAY CLASS 3 GIRLS PRELIMS
7:10 4 X 100 metres RELAY CLASS 3 BOYS PRELIMS
7:35 4 X 100 metres RELAY CLASS 2 GIRLS PRELIMS
8:00 4 X 100 metres RELAY CLASS 2 BOYS PRELIMS
8:20 4 X 100 metres RELAY CLASS 1 GIRLS PRELIMS
8:40 4 X 100 metres RELAY CLASS 1 BOYS PRELIMS
9:00 400 METRES DEC. OPEN BOYS EV.# 5