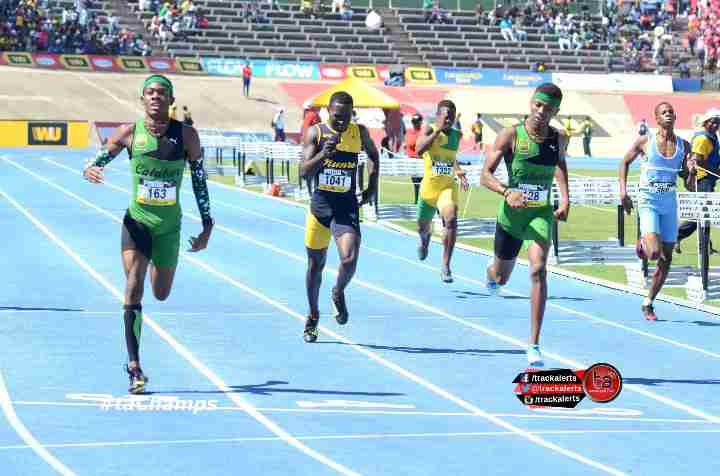 KINGSTON, Jamaica — After months of preparation the most anticipated high school championships in the world, Jamaica's Boys and Girls Champs, will begin at the National Stadium in Kingston on Tuesday.
The defending champions heading into Champs 2017 are Calabar on the boys' side and Edwin Allen on the girls' side.
Watch Live Streaming Coverage of "Champs 2017" from March 28 to April 1 on www.1spotmedia.com
The experts are backing Edwin Allen to run away easily in the female category, but Calabar are expected to have their hands full on the male side, with longtime rivals Kingston College ready to push the defending champions all the way.
Edwin Allen is the unanimous pick across the board to lift the girls' title and secured their fourth in a row and head coach Michael Dyke, although a bit cautious, believes his team is ready to win again.
He told the Jamaica Observer that everyone is locked in.
"We are as ready as we will be," Dyke was quoted as saying. "We have no injury and everybody is ready to go."
With the Dyke's team primed to cruise over the next five days, the experts believe the real race is likely to be between teams battling for the minor places.
Among the other teams in the race for top five places are former champions Holmwood Technical High, St. Jago High, Vere Technical High and Manchester High.
Another school anticipated to finish in the top five on the girls' side is Hydel High, which finished second to Edwin Allen (329.50pts) last year with 263 points.
On the boys' side, the battle for Champs 2017 crown could very well come down to the final event.
CALABAR v KINGSTON COLLEGE
Calabar, led by sprint prodigy Christopher Taylor, will seek to win their sixth successive title.
However, there have been a lot of chatters around the Jhevaughn Matherson-led Kingston College camp and the mood heading into this year's championships is higher than it's been in recent years.
One of the most anticipated matchups this year is the clash in the Class One 200m between Matherson and Taylor, as both sprinters revealed they will be ready to run as fast as it will take to come out on top.
Beside Calabar and Kingston College, Top 5 battles will also come from Jamaica College, St. Jago High