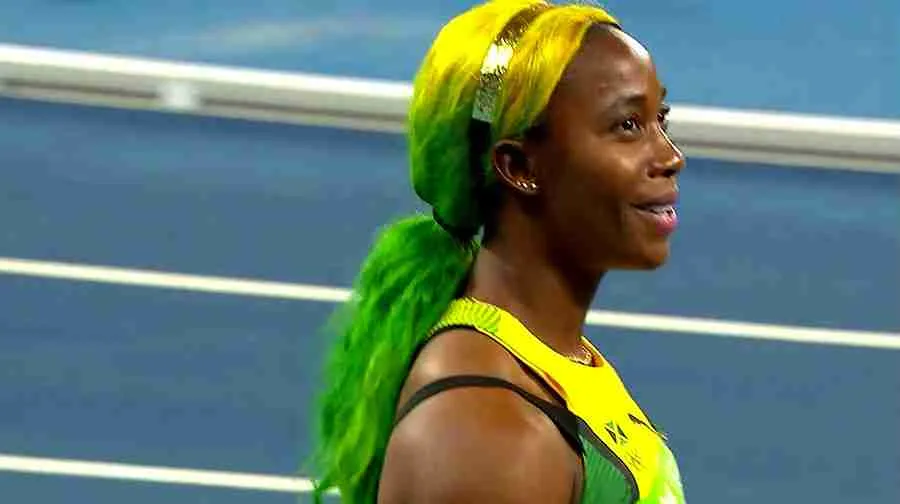 KINGSTON, Jamaica — Jamaica sprint star Shelly-Ann Fraser-Pryce confirmed that she is still being guided by Stephen Francis at the MVP track club and is targeting a return to training in October, following the birth of her first child.
Fraser-Pryce, the 2008 and 2012 Olympic 100m gold medallist, took a break from the track last season to give birth and nurture her newborn son, which she named Zyon, but is now ready to resume her athletic career.
"I am still with MVP," she said in the Jamaica Observer on Monday.
Fraser-Pryce also revealed: "I know I am resuming training next month; not sure when will be the exact time, but I know its next month.
"I have not really sat down with coach as yet to decide what we do, [but] my head is in the game right now.
"…I am just excited…and looking forward to coming back," she added.
Before heading off to give birth, the 30-year-old grabbed a bronze medal behind countrywoman and training partner Elaine Thompson at the Rio Olympic Games in 2016.
She was happy to get some much needed time to recover from a toe injury that affected her during her preparations for the Rio Games.
Fraser-Pryce admits that the rest time did her a "world of good" but the sprinter is also aware that having a baby bring changes to the body that will set her back a bit.
"I am a new mother, so I am taking care of that responsibility and looking forward to resuming training and looking forward to next year, but I will be taking it a step at a time," she said in the newspaper.
"Having a baby and spending nine months being pregnant does kind of change the body a bit, so you have to make sure that you take your time.
"I have to do core work and get back, and then look to the World Championships in 2019 and the Olympics in 2020."
Fraser-Pryce, who has personal bests of 10.70secs and 22.09 secs over the 100m and 200m, is a seven-time world champion, including three 100m gold medals (2009, 2013 and 2015).