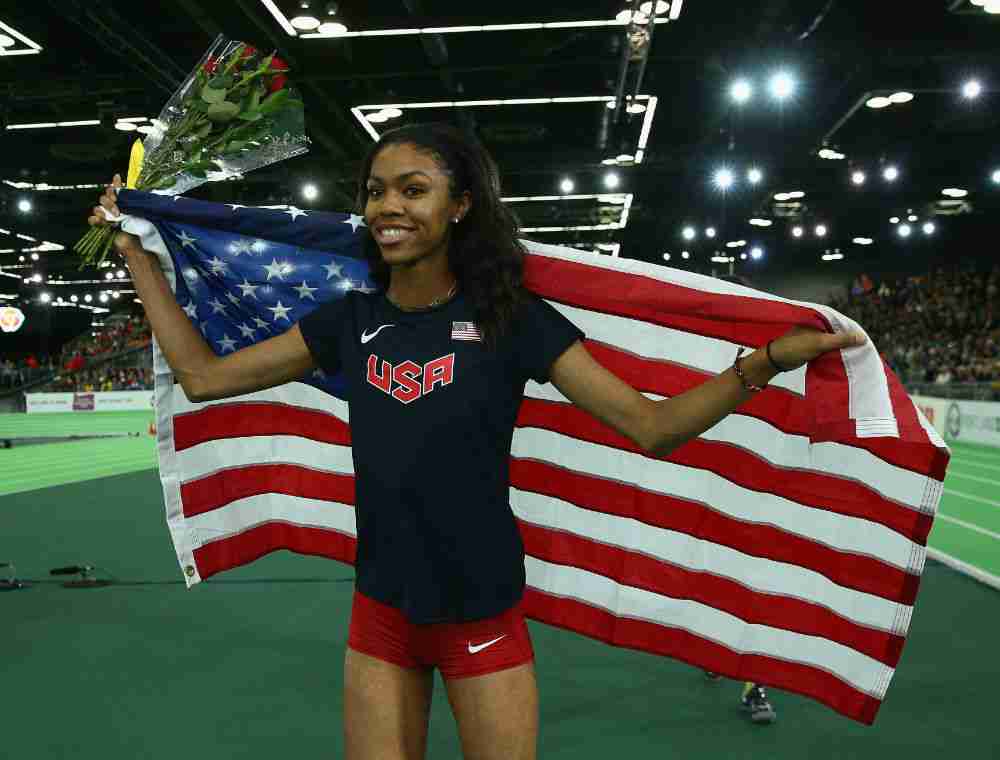 NEW YORK — Great heights will be reached in Washington Heights during the John Thomas Women's High Jump at the 111th NYRR Millrose Games on February 3 at The Armory's New Balance Track & Field Center.
Olympian and 2016 IAAF World Indoor High Jump champion Vashti Cunningham joins fellow 2016 USA Olympian and amazing soaring sensation Inika McPherson in a much-anticipated high jump duel to be part of the national NBC Sports live coverage from 4-6 p.m.
In 2016, Cunningham jumped 6'-6" to win the United States Championship which became the top jump in the world that year and a World Junior Record.  In the Rio Olympics, Cunningham finished 13th overall and last year was a finalist in the World Championships.
"I'm really excited to be jumping in the upcoming NYRR Millrose Games and my first time ever in The Armory," said Vashti Cunningham, who turned 20 earlier this month.
Her father is the former Philadelphia Eagles' All-Pro quarterback Randall Cunningham and her brother Randall Cunningham II is a current three-time All-American at the University of Southern Cal and NCAA Outdoor Champion in the high jump.
She'll be challenged by McPherson, who is a two-time qualifier for the World Outdoor and Indoor Championships, and, who at just 5'4" tall, has amazingly cleared 6'6". No woman in history has ever jumped higher above her own height than McPherson.
The field also includes Priscilla Frederick, born in Queens, NY and a Pan American Games silver medalist as the National High School Champion local star Jenna Rogers from Rutherford, New Jersey.
This event is named to honor the late John Thomas, whose high-jump skills earned him a spot in the United States Track & Field Hall of Fame. As a 17-year-old freshman at Boston University, Thomas soared over the 7-foot mark indoors to become the first man to achieve that feat indoors. The Olympian also broke the world outdoor record three times with his highest being 7'-3 ¾".
To purchase tickets for the 111th NYRR Millrose Games CLICK HERE.