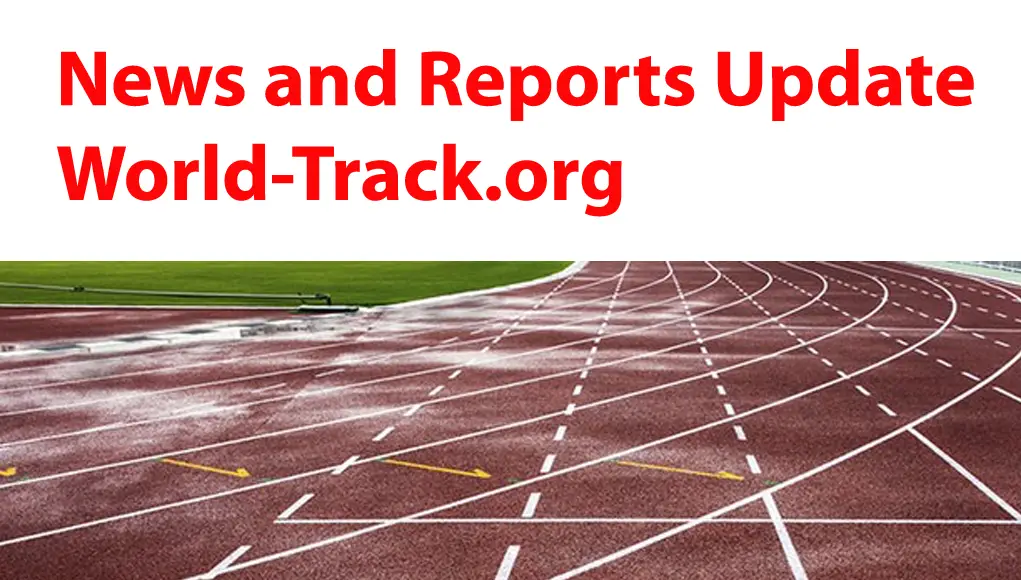 KINGSTON, Jamaica — Schedule and live streaming coverage from Jamaica high school Boys' and Girls' Champs 2018 at the National Stadium in Kingston, on Wednesday.
Live streaming coverage of the action will be available on 1spotmedia.com via a paid subscription, while HITZ 92FM will provide live audio commentary online. Follow Live Results Here: LIVE RESULTS
Four finals are set for Day 2 of the championships and they will all come in the evening session.
All four finals today will come from field events with boys and girls each sharing the scoring events.
On the boys' side, the Class 2 and Class 1 Long Jump are the finals on the schedule, while the Discus Throw for Class 1 and Shot Put for Class 2 are the scoring the events on the girls' side.
Among the other notable events on Day 2 of Champs 2018 are the heats of the 4x100m relays for boys and girls all classes, as well as the opening rounds of the 400m for all classes, boys and girls and the Decathlon Open for boys.
Boys and Girls Champs 2018 – Day 2 Schedule
MORNING SESSION
8:30 AM Long Jump Class 4 Girls Prelims
8:30 AM Shot Put Throw Class 1 Girls Prelims
8:30 AM Discus Throw Class 1 Boys Prelims
8:30 AM 100 Metres Decathlon Open Boys Event #1
8:35 AM High Jump Class 3 Girls Prelims
8:45 AM 1,500 Metres Class 3 Girls Prelims
9:10 AM 1,500 Metres Class 3 Boys Prelims
9:35 AM 1,500 Metres Class 2 Girls Prelims
9:55 AM 1,500 Metres Class 2 Boys Prelims
10:10 AM 1,500 Metres Class 1 Girls Prelims
10:30 AM 1,500 Metres Class 1 Boys Prelims
11:05 AM Long Jump Decathlon Open Boys Event # 2
AFTERNOON SESSION
1:30 PM Discus Throw Class 3 Girls Prelims
1:30 PM High Jump Class 2 Girls Prelims
1:35 PM 400 Metres Class 3 Girls Prelims
2:05 PM 400 Metres Class 3 Boys Prelims
2:35 PM 400 Metres Class 2 Girls Prelims
3:00 PM Shot Put Dec. Open Boys Event #3
3:05 PM Long Jump Class 2 Boys Final
3:10 PM 400 Metres Class 2 Boys Prelims
3:35 PM High Jump Class 3 Boys Prelims
3:45 PM 400 Metres Class 1 Girls Prelims
4:10 PM 400 Metres Class 1 Boys Prelims
5:05 PM Discus Throw Class 1 Girls Final
5:30 PM Shot Put Class 2 Girls Final
5:30 PM 5,000 Metres Open Boys Prelims
5:40 PM High Jump Decathlon Open Boys Event #4
5:50 PM Long Jump Class 1 Boys Final
6:25 PM 4 X 100 Metres Relay Class 4 Girls Prelims
6:50 PM 4 X 100 Metres Relay Class 3 Girls Prelims
7:10 PM 4 X 100 Metres Relay Class 3 Boys Prelims
7:35 PM 4 X 100 Metres Relay Class 2 Girls Prelims
8:00 PM 4 X 100 Metres Relay Class 2 Boys Prelims
8:20 PM 4 X 100 Metres Relay Class 1 Girls Prelims
8:40 PM 4 X 100 Metres Relay Class 1 Boys Prelims
9:00 PM 400 Metres Decathlon Open Boys Event #5