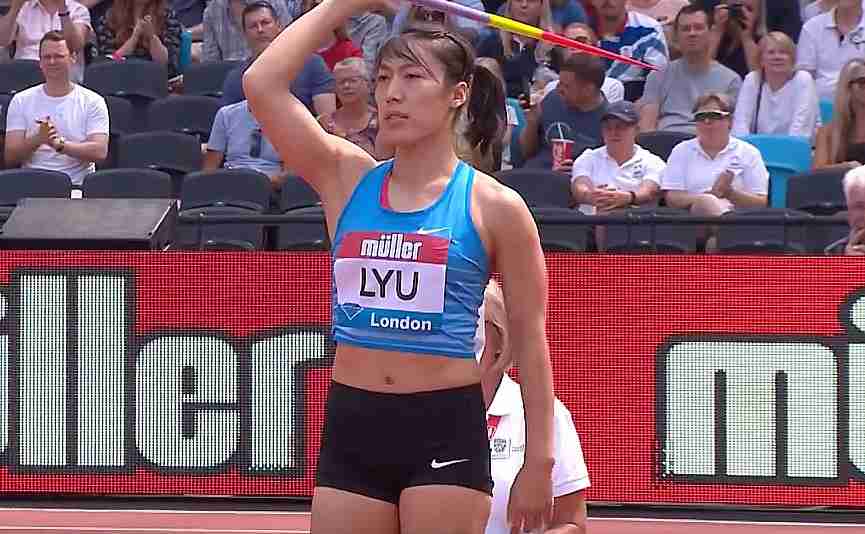 SHENYANG, China — Xie Zhenye and Liang Xiaojing completed sprint doubles at China's 2019 World Championships trials in the city of Shenyang on Saturday (3).
Xie, who sprinted away to win the 100m title on Friday, achieved the men's sprint double when he clocked 20.34 seconds to secure the 200m title.
The Asian champion entered the event as the class athlete, having recently set a Chinese and Asian record of 19.88 seconds at Muller Anniversary Games – IAAF Diamond League meeting at London Stadium last month.
Liang Jinsheng, who finished fourth in the 100m final, returned to take second in the 200m in a season's best 20.66. Third place went to Sheng Chao in 20.93.
Liang Double-up As Well
Meanwhile, Liang Xiaojing, the Asian 100m silver medalist, sealed the women's short sprint double by taking the 200m with a personal best of 22.93 seconds.
It was the first time Liang was dipping under 23 seconds in her career, as her PB before Saturday's race was 23.43, set in Paderborn on July 13.
The 22-year-old who ran 11.27 in a -1.2 m/s headwind to take the 100m crown on Friday, has been enjoying this season – setting six personal bests between the 100m and 200m.
Another Asian Record For Lu
In field event action at the China's 2019 World Championships trials, world bronze medalist Lu Huihui delivered another Asian record and personal best mark of 67.98m to win the women's Javelin Throw on Friday.
It was the third time the world-leader was throwing an Asian record this season.
After producing a 66.50m mark in the first round, which was good enough to win the event already, Lu returned to throw a new national and Area record, while eclipsing the 67.83m she did in Shenyang, earlier in July.
The 30-year-old opted to skip her final four attempts.
Liu Shiying finished second with a season's best of 65.82m and Yu Yuzhen grabbed third with 61.74m.
In the men's triple jump, Wu Ruiting, a finalist at the 2017 world championships, won with a personal best leap of 17.47m, after starting the competition with a 17.41m PB.
Zhu Yaming, the silver medalist at the Asian championships, took second with a length of 17.23m.
Elsewhere, Asian champion Xie Wenjun won the men's 110m hurdles in 13.43, Wang Zheng took the women's hammer throw with a 73.81m mark, while Chen Yang came out on top in the women's discus throw with an effort of 63.62m.