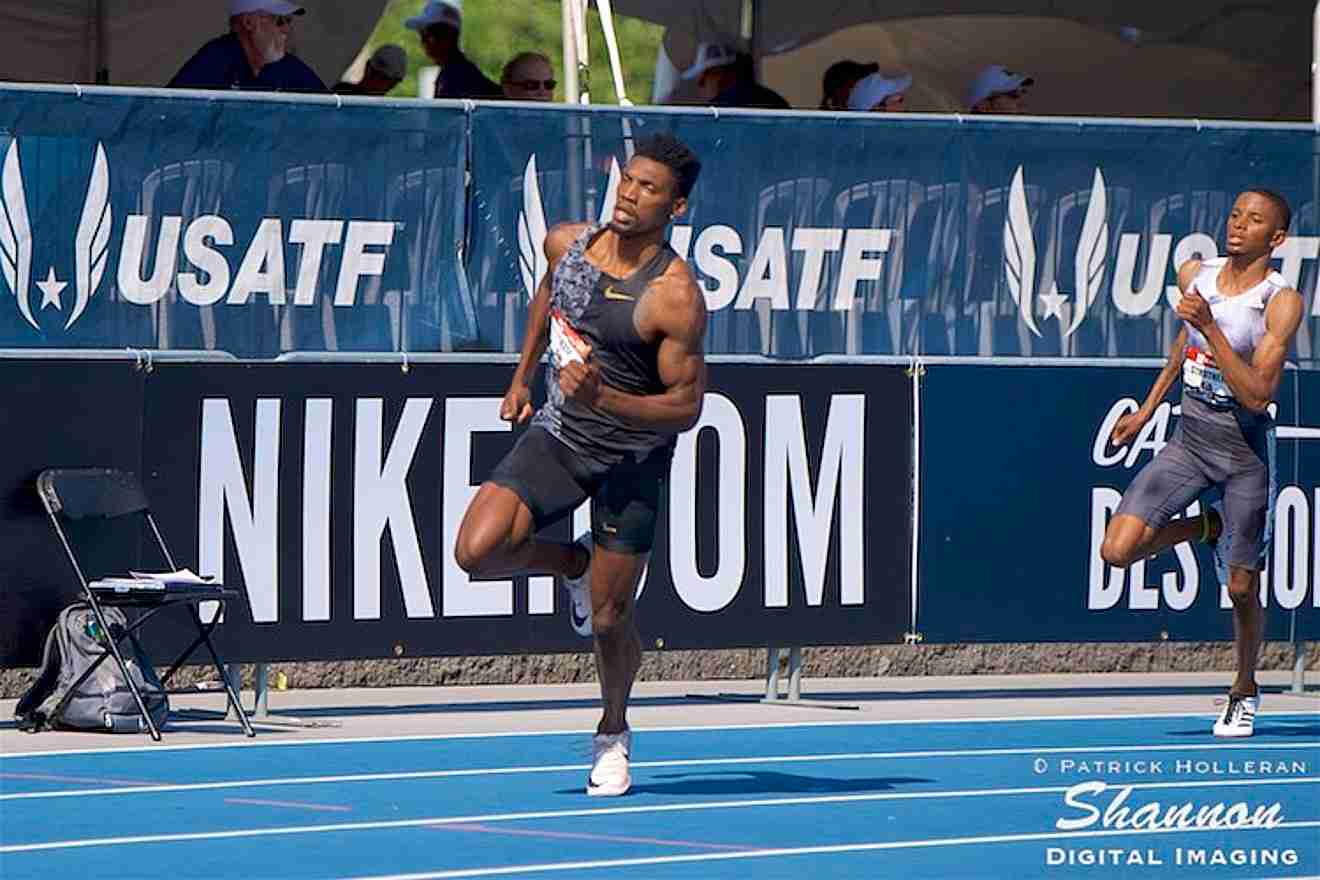 World leader Fred Kerley could attack the world indoor record again when he lines up for the second time this season at the American Track League Meeting #3 this weekend (Feb. 7).
Kerley Came Up Short Last Time Out
Kerley had targeted the 44.57 seconds, set by fellow American Kerron Clement in 2005 at the first meeting of the series, but he fell short, crossing the finishing line in 45.03.
The soft-spoken 25-year-old said he would have challenged the world record more seriously had it not been for some footwear issues and you can be sure that he will double or even triple-knotting his shoelace this time around.
Back to challenge him again this week is Jamaican Christopher Taylor, who owns the fifth-fastest time in the world this season.
Okagbare, Bromell Headline 60m Fields At American Track League Meeting #3
Taylor, the former World Youth Champion, battled his way to an impressive 45.73 seconds in his first-ever indoor 400m appearance and the 21-year-old will be eager to see how much he can improve at the second time of asking.
Lendore To Make 400m Debut
Back-to-back world indoor bronze medalist, Deon Lendore of Trinidad and Tobago will step back up in distance to race in the 400m this weekend.
The 2016 and 2018 third-place finisher opened his campaign with a 20.89-second display in the 200m American Track League Meeting #2 last Sunday but will return to his pet event at Randal Tyson Track Center in Fayetteville, AR.
Lendore owns an indoor personal best of 45.03.
Alejandro Perlaza of Colombia, the current world-leader over the 500m, is also down to contest the quarter-mile this weekend and after bettering his personal best for the longer sprint, the 26-year-old is certainly in line to lower his 400m lifetime best of 46.07.
USA's Wil London, who has an indoor best of 45.16 from 2019, Valente Mendoza of Mexico, as well as Americans Travean Caldwell and Marcus Chambers are also all set to face the starter's gun.