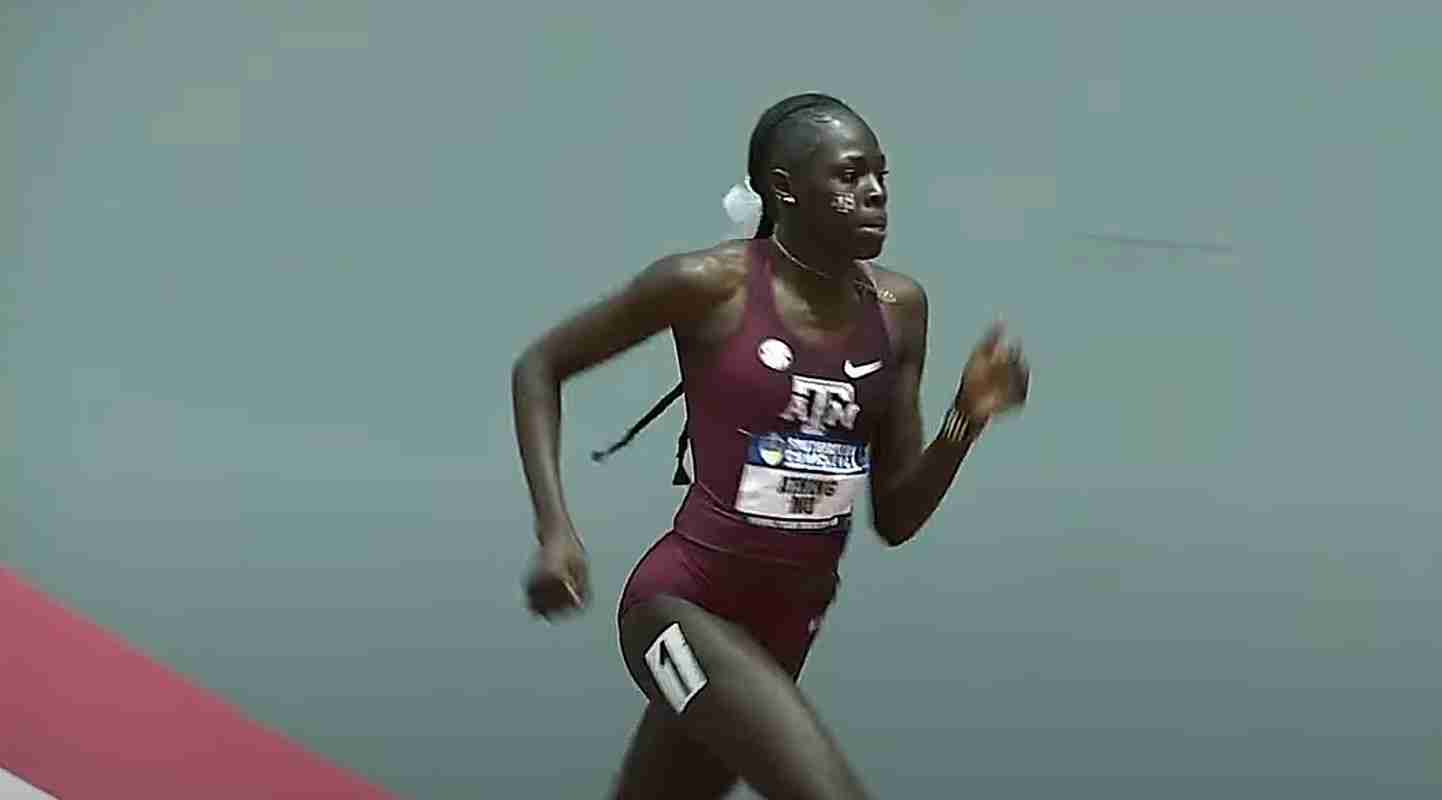 Day 2 schedule and how to watch live streaming and follow all the live results and updates of the 2021 NCAA West Preliminary Round track and field championships on Thursday, May 27, taking place at EB Cushing Stadium at Texas A&M University in Bryan-College Station, TX.
Following an exciting first day of competition on Wednesday on the men's side, the women will now enter the spotlight, as they begin their hunt for places to the 2021 NCAA Outdoor Championships at Hayward Field from June 9-12.
The women will bow into action today at 1:30 pm ET with the hammer and javelin throw competitors. Action in the field events will continue at 3:00 pm with the long jump and the pole vault before the running events take the spotlight, starting at 6:00 pm.
Taking the track first for the women in the 2021 NCAA West Preliminary Round will be the 100m hurdle runners for their first-round battle and this event will open with six heats. The top 24 athletes will advance, in the format of the top 3 from each heat plus the next 6 best times.
This will be the same format use in the 100m, 200m, 400m, 400m hurdles and 800m.
The 1500m first round will get going at 6:30 pm, while the 10,000m semi-final will take place at 9:10 pm.
For more information about college track and field, visit NCAA.com website.
2021 NCAA West Preliminary Round – Women Schedule – Day 2
Day Start Thursday Events Rnd
Thursday 1:30 PM Women Hammer First Round
Thursday 1:30 PM Women Javelin First Round
Thursday 3:00 PM Women Long Jump First Round
Thursday 3:00 PM Women Pole Vault First Round
Thursday 6:00 PM Women Shot Put First Round
Thursday 6:00 PM Women 100 M Hurdles First Round
Thursday 6:30 PM Women 1500 M First Round
Thursday 7:00 PM Women 100 M First Round
Thursday 7:25 PM Women 400 M First Round
Thursday 7:50 PM Women 800 M First Round
Thursday 8:20 PM Women 400 M Hurdles First Round
Thursday 8:45 PM Women 200 M First Round
Thursday 9:10 PM Women 10000 M Semifinal