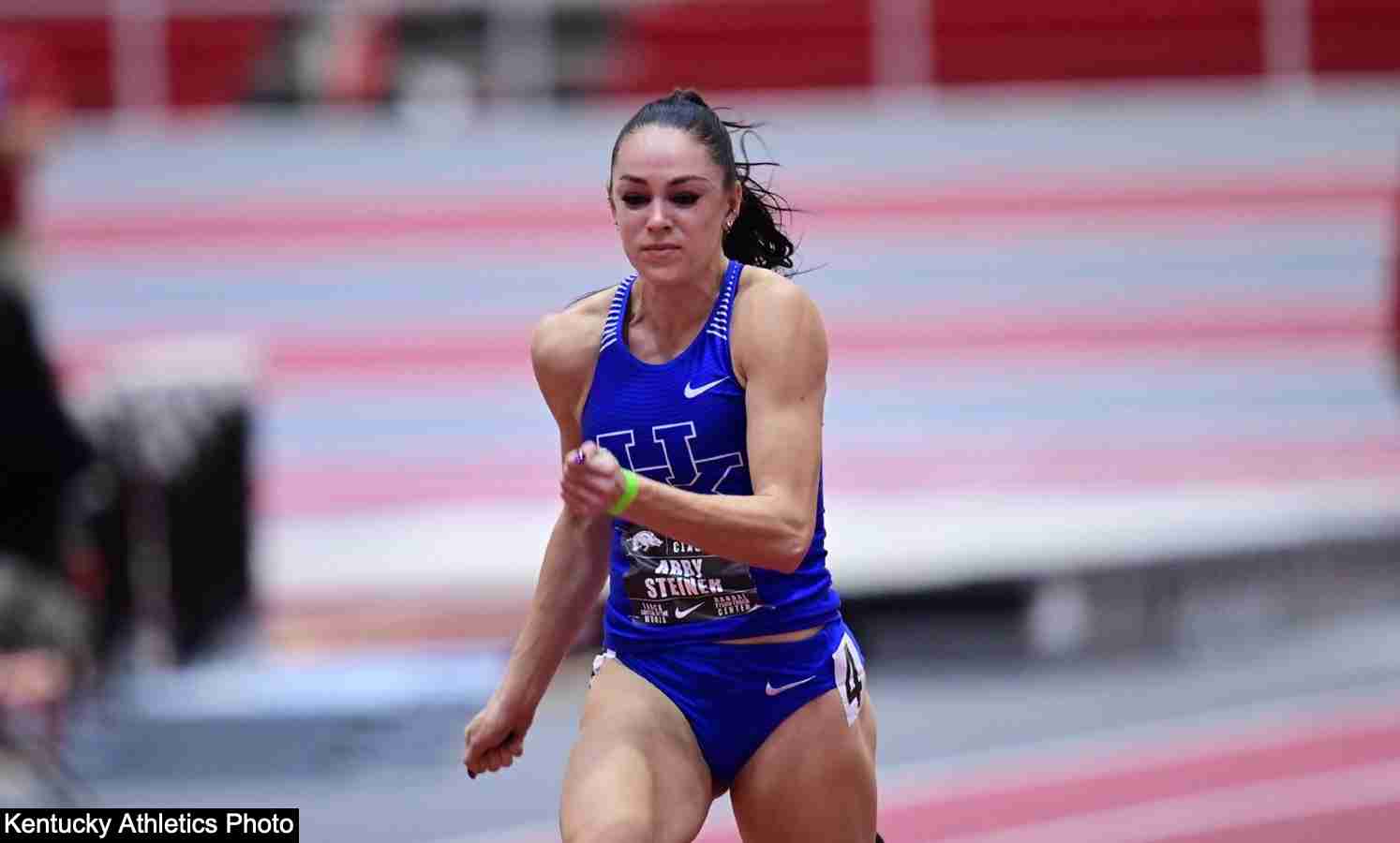 The Kentucky track & field teams will host the second home meet of the indoor season when they welcome a competitive group of student-athletes for the 2022 Rod McCravy Memorial meet on Friday (28) and Saturday (29) in Nutter Field House.
You can watch live streaming coverage of the meet on SEC Network+ via the ESPN App and WatchESPN.com. You can also follow all the LIVE RESULTS and updates of both days as the college track and field indoor season begins to heat up.
READ MORE: Steiner helps Kentucky set 4x400m school record at Red Raider Open
Friday's first day will begin with the Heptathlon and Pentathlon at 10:30 am, while the track competition will get going at 4:00 pm with the first round of the women's 60m dash. Field events start at 1:00 pm with the men's high jump.
Meanwhile, on Saturday, the action will begin at with the multi-events at 10:00 am with the track and field competition starting at Noon with the short sprints.
Friday, January 28th
Track Events
4:00 PM – 60 Meter – Women – First Round
4:15 PM – 60 Meter – Men – First Round
4:45 PM – 60 Hurdle – Women – First Round
5:00 PM – 60 Hurdle – Men – First Round
5:10 PM – 600 Meter – Women
5:20 PM – 600 Meter – Men
5:35 PM – DMR – Women
5:50 PM – DMR – Men
6:05 PM – 200 Meter – Women
6:40 PM – 200 Meter – Men
Field Events
1:00 PM – High Jump – Men (Start Line Pit)
3:00 PM – Long Jump – Women
3:30 PM – Weight Throw – Men
5:00 PM – Long Jump – Men
5:00 PM – Pole Vault – Women
5:30 PM – Weight Throw – Women
Heptathlon
10:45 AM – 60 Meter
~11:20 AM – Long Jump
~12:10 PM – Shot Put
~1:00 PM – High Jump (Finish Line Pit)
Pentathlon
10:30 AM – 60 Hurdles
~11:05 AM – High Jump (Start Line Pit)
~12:55 PM – Shot Put
~1:45 PM – Long Jump
~3:00 PM – 800 Meter
Saturday, January 29th
Track Events
12:00 PM – 60 Meter – Women – Semifinal
12:05 PM – 60 Meter – Men – Semifinal
12:25 PM – 60 Hurdle – Women – Semifinal
12:30 PM – 60 Hurdle – Men – Semifinal
12:40 PM – Mile – Women
12:50 PM – Mile – Men
1:00 PM – 60 Meter – Women – Final
1:05 PM – 60 Meter – Men – Final
1:10 PM – 60 Hurdle – Women – Final
1:15 PM – 60 Hurdle – Men – Final
1:20 PM – 400 Meter – Women
1:45 PM – 400 Meter – Men
2:10 PM – 800 Meter – Women
2:25 PM – 800 Meter – Men
2:40 PM – 3,000 Meter – Women
2:55 PM – 3,000 Meter – Men
3:10 PM – 4×400 Meter – Women
3:30 PM – 4×400 Meter – Men
Field Events
10:00 AM – High Jump – Women (Start Line Pit)
11:00 AM – Shot Put – Women
11:00 AM – Triple Jump – Women
12:30 PM – Shot Put – Men
1:00 PM – Triple Jump – Men
1:30 PM – Pole Vault – Men
Heptathlon
9:30 AM – 60 Hurdles
~10:30 AM – Pole Vault
~12:35 PM – 1000 Meter