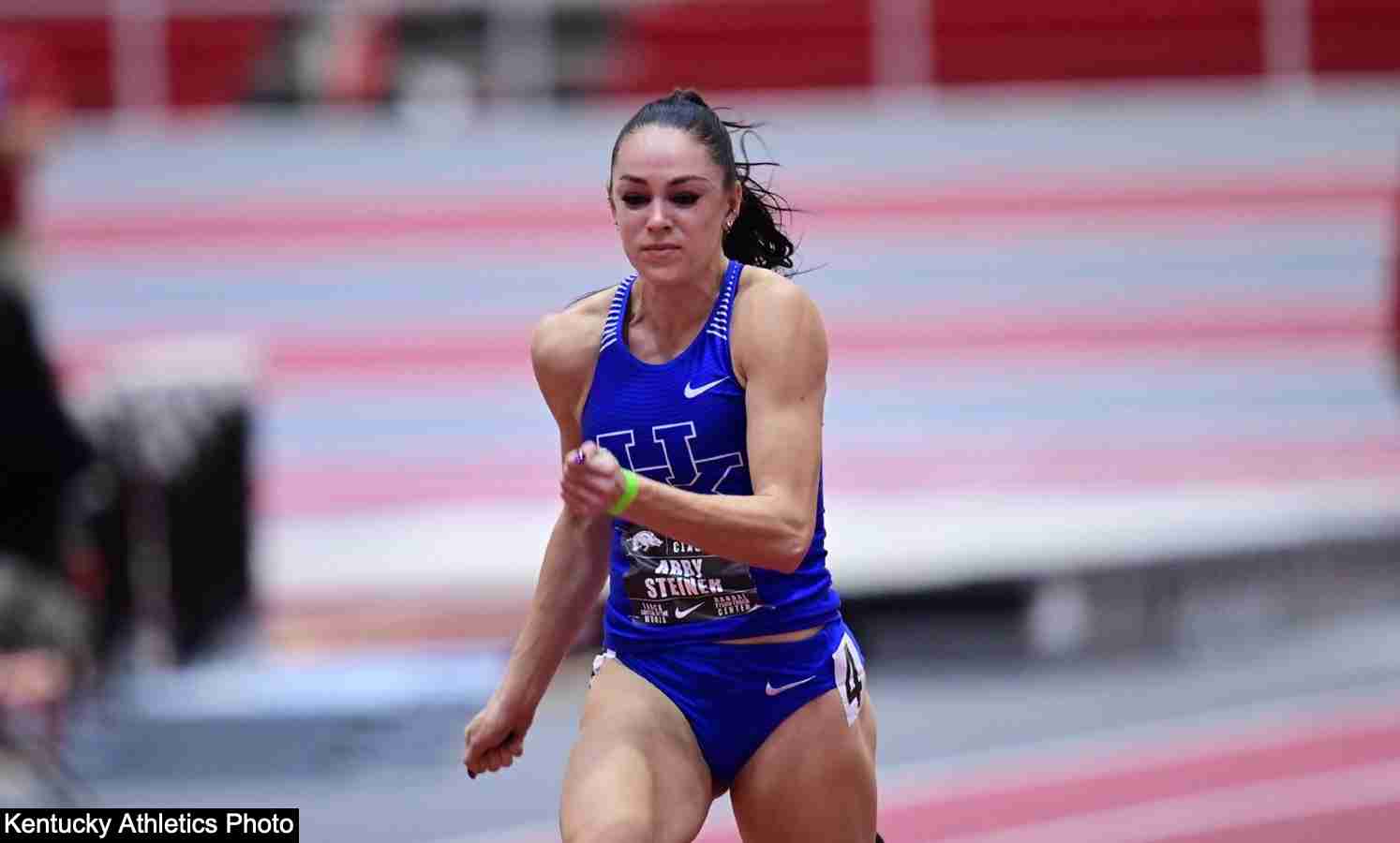 Abby Steiner continued her impressive sprinting form this season with another flashing run after posting 22.05 seconds (0.5 m/s) to win the 200 meters at the 2022 Kentucky Invitational in Lexington, KY, on Friday (22).
Steiner, who clocked a then-personal best time of 22.38 (-5.6 m/s) seconds in a strong headwind at the LSU Invitational in Baton Rouge, earlier this month, improved that PB at the UK Track & Field Complex, although she missed dipping under the 22-seconds barrier.
READ MORE: How to watch the 2022 Crimson Tide Invitational?
The Kentucky standout is ranked No. 2 on the collegiate list this season behind the world-leading performance of 21.96 secs, set by LSU's Favour Ofili. Her time is also the third-quickest time in the world overall this year and the No. 3 on the collegiate all-time list.
Steiner, who looked like a woman on a targeted mission on Friday, easily ran away with her heat, beating her closest challenger by over a second, with her Kentucky teammate Karimah Davis running 23.10 for second place overall.
The Wildcats swept the top five places in the event with Megan Moss clocking 23.48 for third place, Dajour Miles (23.54) and Shadajah Ballard (23.60).
Meanwhile, the men's 200m event was won by Christian Coleman, who flashed to 19.92 seconds (0.5 m/s) for the third-fastest time in the world this season, and his fastest time since running 19.91 secs in 2019.
Coleman, the reigning World 100m Championships gold medalist from Doha in 2019, is preparing to defend his title on home soil at Eugene22 in Oregon, later this summer, and the 26-year-old was impressive in his second outdoor 200m in the campaign.
His winning time on Friday is ranked behind the 19.80 world-leading time by Fred Kerley and the 19.83 by fellow American Michael Norman at the 2022 USATF Golden Games at the Mt. SAC Relays last weekend.
Coleman also clocked the third-quickest time in his career behind his PB of 19.85 secs and his 19.91 secs.
In the meantime, at the 2022 Kentucky Invitational on Friday, Lance Lang of Kentucky ran 20.30 for second place behind Coleman, with third place going to another Wildcats sprinter, Dwight St Hillaire with a time of 20.38.