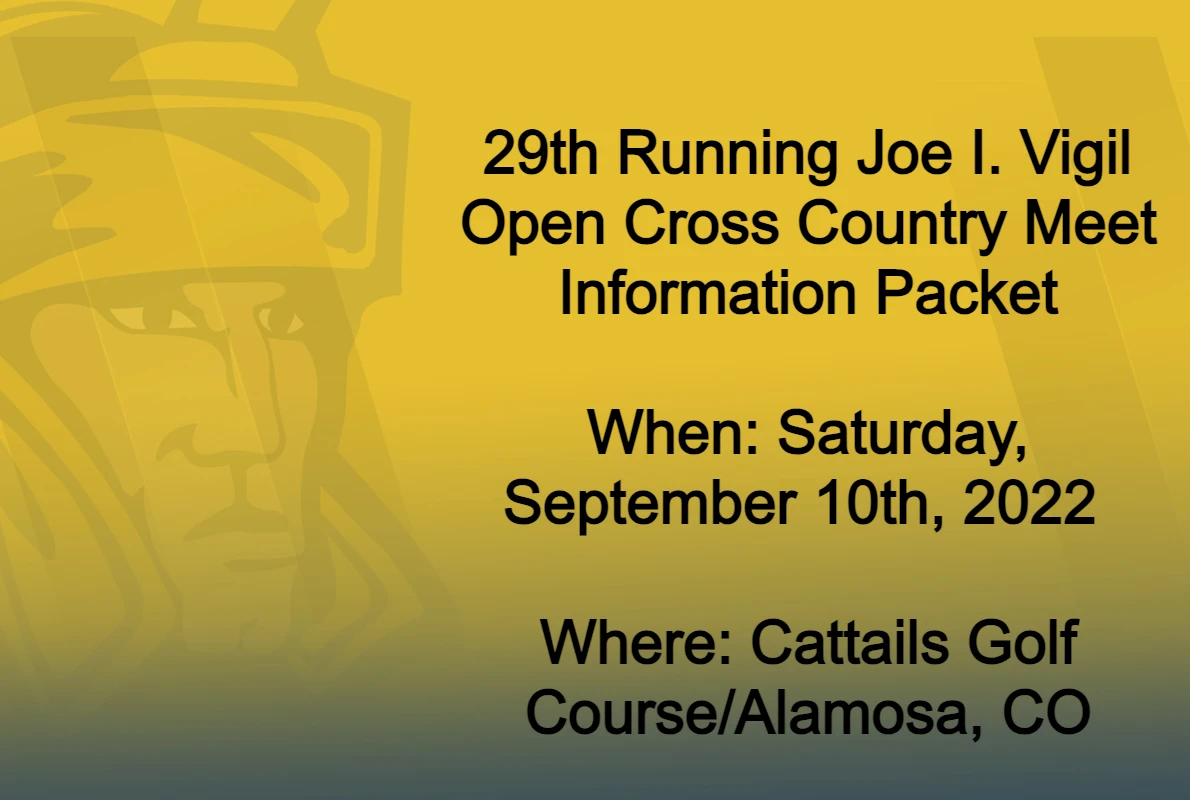 The Adams State University cross country teams will host the 29th Annual Joe I. Vigil Open Cross Country 2022 meet on Saturday (10) at Cattails Golf Course in Alamosa, Colorado and live streaming will be available, as well as live results and updates. Read more: How to watch the 2022 Harvard-Yale-Princeton XC Meet?
Competition on Saturday will begin with the middle school races, followed by the university and college events and the high school and JV contests. The men's University/Open Men 8k race will get going at 8:45 am with the women's University/Open Women 5k event slated to go off at 9:55 am. Live streaming coverage is available and provided by Trinidad State on Trojan TV HERE || You can follow all the live results and team scores here.
Schedule of Events
(Subject to change depending on # of entries)
8:00 MS Girls 3k
8:20 MS Boys 3k
8:40 National Anthem
8:45 University Open Men 8k 9:20 HS Boys 5k
9:55 University/Open Women 5k 10:25 HS Girls 5k
11:05 JV Boys 5k
11:40 JV Girls 5k
cut off 17:00 Cut off 17:00
cut off 32:00 cut off 27:00 cut off 25:00 cut off 32:00 cut off 32:00 cut off 37:00
The Adams State nationally recognized program will be conducting all aspects of the meet again this year, including the middle school and high school divisions.
This year's event will feature a festival type atmosphere. The course is very flat and fast and produces great altitude times. Many nationally ranked teams have competed in the university division in years past.
Likewise, the meet has seen many high school, team, and individual state champions from around the rocky mountain region. We hope that you will join us this year in helping us make the meet the biggest and best ever. Yours in Cross Country, Damon Martin Adams State University Director of Cross Country/Track and Field