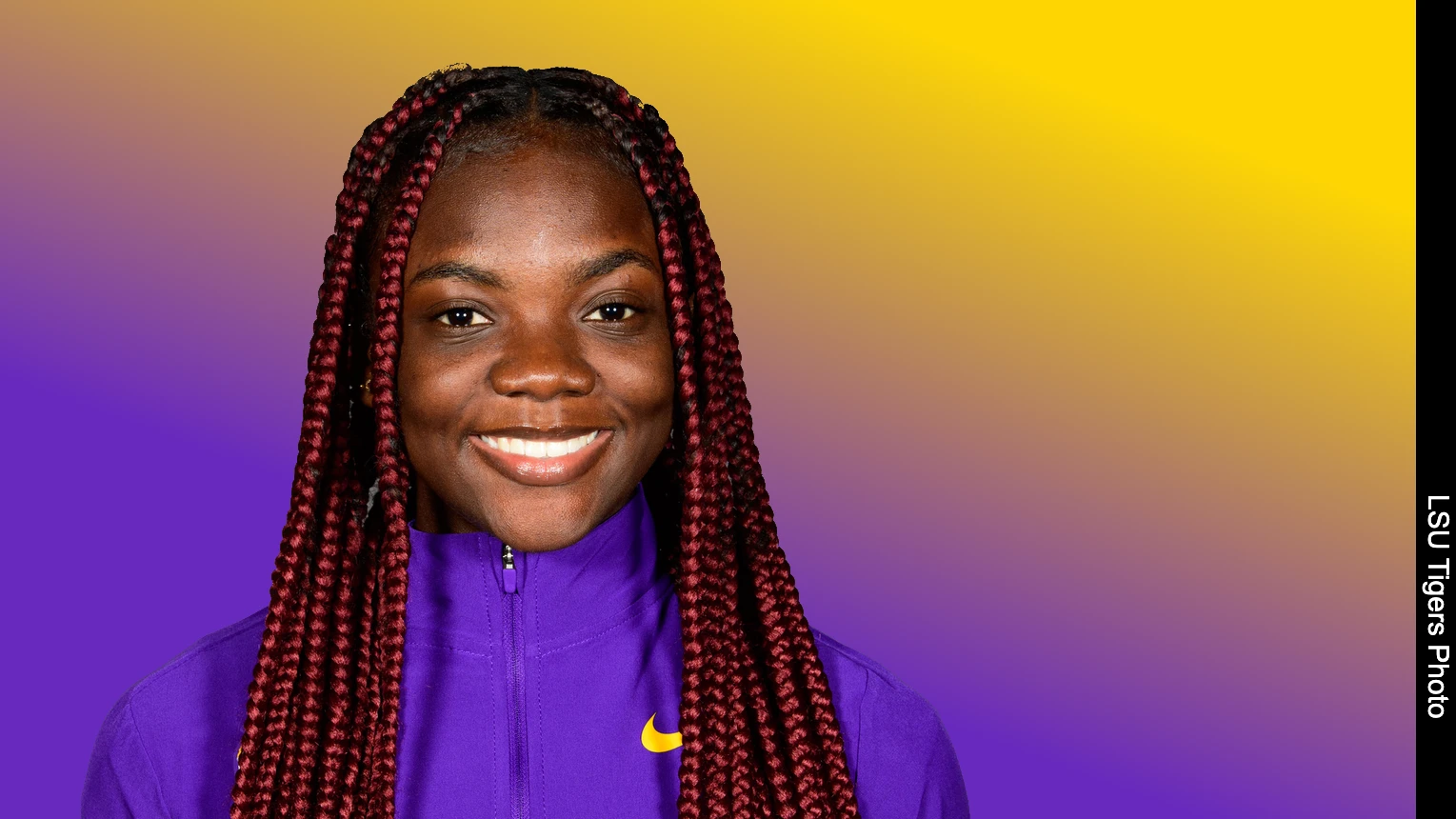 FAYETTEVILLE, Ark. —— Outstanding Jamaican young sprinter Brianna Lyston will have to wait to make her official debut for SEC powerhouse LSU after being withdrawn from the 200m at the 2023 Razorback Invitational here in Fayetteville, AR, on Friday.
When asked if the freshman star had any injury concerns entering the meeting, LSU head coach Dennis Shaver assured World-Track on Friday night, "none whatsoever." He feels it was too soon to take a chance at racing the Jamaican speedster on the elevated Randal Tyson Indoor Track.
Shaver, who has been guiding the development of several young talents over the years, has been closely monitoring Lyston's development during her first indoor season. He revealed that the aim is to take a "conservative approach" regarding her debut indoor campaign.
"She is young, and I am taking a conservative approach," he told World-Track on Friday. "When I feel I have her prepared to run on a banked indoor track, she will compete."
He added: "After yesterday's training on the track I did not feel I have her ready."
Lyston won the World Junior Championships 200m title last summer in Cali, Columbia and owns a personal best outdoors at 22.53 seconds.
READ MORE: Christian Coleman runs 20.64, wins 200m at Razorback Invitational
Meanwhile, the women's 200m went to Brianna Lyston's LSU teammate Favour Ofili who posted a time of 22.53 seconds to set a new Razorback Invitational meet record when winning the 19th and final section of the event.
Ofili's time improved on the 22.72 seconds previous meeting record set by former Florida sprinter Kyra Jefferson on Jan. 29, 2016.
Talitha Diggs of Florida, who has been in great form in the sprints this season, ran 22.65secs to set a personal best for second place while former Texas sprinter Kynnedy Flannel, now representing the Florida Gators, clocked 23.18secs to win the 14th heat and finished third overall.