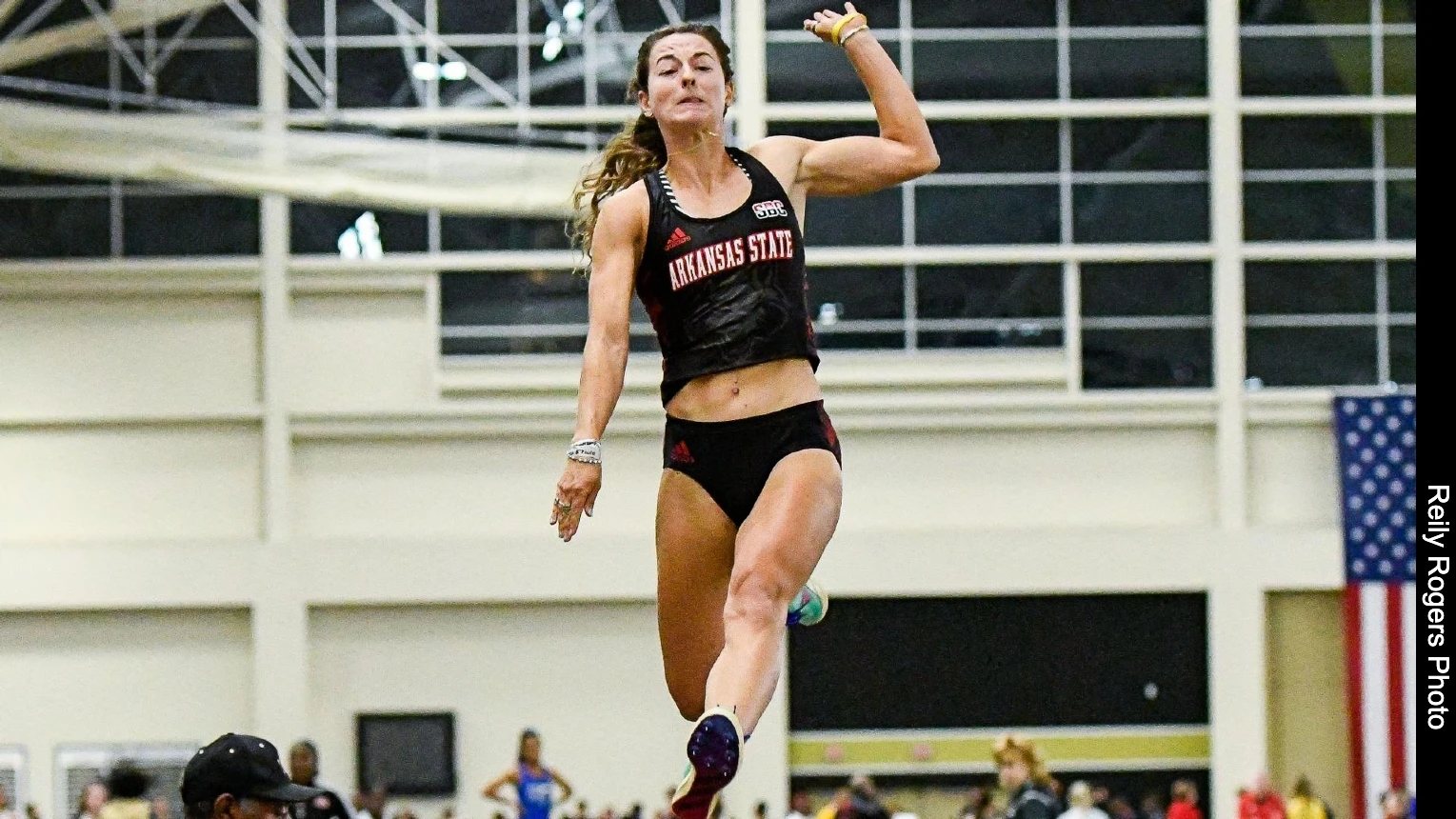 LUBBOCK, Texas — Kyle Garland of Georgia lead the heptathlon event and and Camryn Newton-Smith of Arkansas State broke the Sun Belt Conference record holder in the Pentathlon on day one at the 2023 Texas Tech Open & Multis on Thursday.
What records can Kyle Garland break at the Texas Tech Multis?
In fact, Bulldog senior Garland is ahead of both the collegiate and world records in the heptathlon after four events after he closed out the opening day of the competition with 3,732 points. – Read more: How to watch the 2023 Texas Tech Open?
Garland, who is a native of Philadelphia, Pa., posted combined event personal records in all four of his events (60-meter dash, long jump, shot put, high jump) to jump out to a 241-point lead in the heptathlon and the defending Southeastern Conference – SEC – champion will hope to build on this sizable advantage.
In terms of records, Garland is 171 points ahead of where the collegiate record (6,499 points) holder, Ashton Eaton, was after day one in 2010. More impressively, the Bulldog standout is also 78 points ahead of where Eaton was two years later when the former Oregon Duck set the world record (6,645).
Leo Neugebauer of Texas sits second after day one at the 2023 Texas Tech Open & Multi with 3,491 points, Colby Eddowes of Arkansas State is third with 3,328pts with Kristo Simulask of Oklahoma (3,306) and Denim Rogers of Texas Tech (3,272) rounding out the top five heading into day two.
Garland and his fellow competitors will conclude his final three heptathlon events (60m hurdles, pole vault, 1000m) on Friday starting at 12 p.m. ET.
Camryn Newton-Smith Smashes Two Records
Meanwhile, Camryn Newton-Smith of Arkansas State was in record-break form on the same day after she smashed her own school record en rout to becoming the Sun Belt Conference record holder in the Pentathlon, totaling 4,356 points.
On her record-breaking journey, Newton-Smith posted two personal bests in the event on her way to bettering her previous Arkansas State record by 285 points, while improving the conference mark by 153 points.
Her performance is also the top pentathlon score in the NCAA this season.
Kristine Blazevica, the Big 12 champion from Texas ended second with 4,224 points, while Ella Rush of Georgia tallied 4,100pts for third and Oregon's Taylor Chocek Oregon taking fourth with 4,075pts.
—Key Information from Georgia and Arkansas State were used