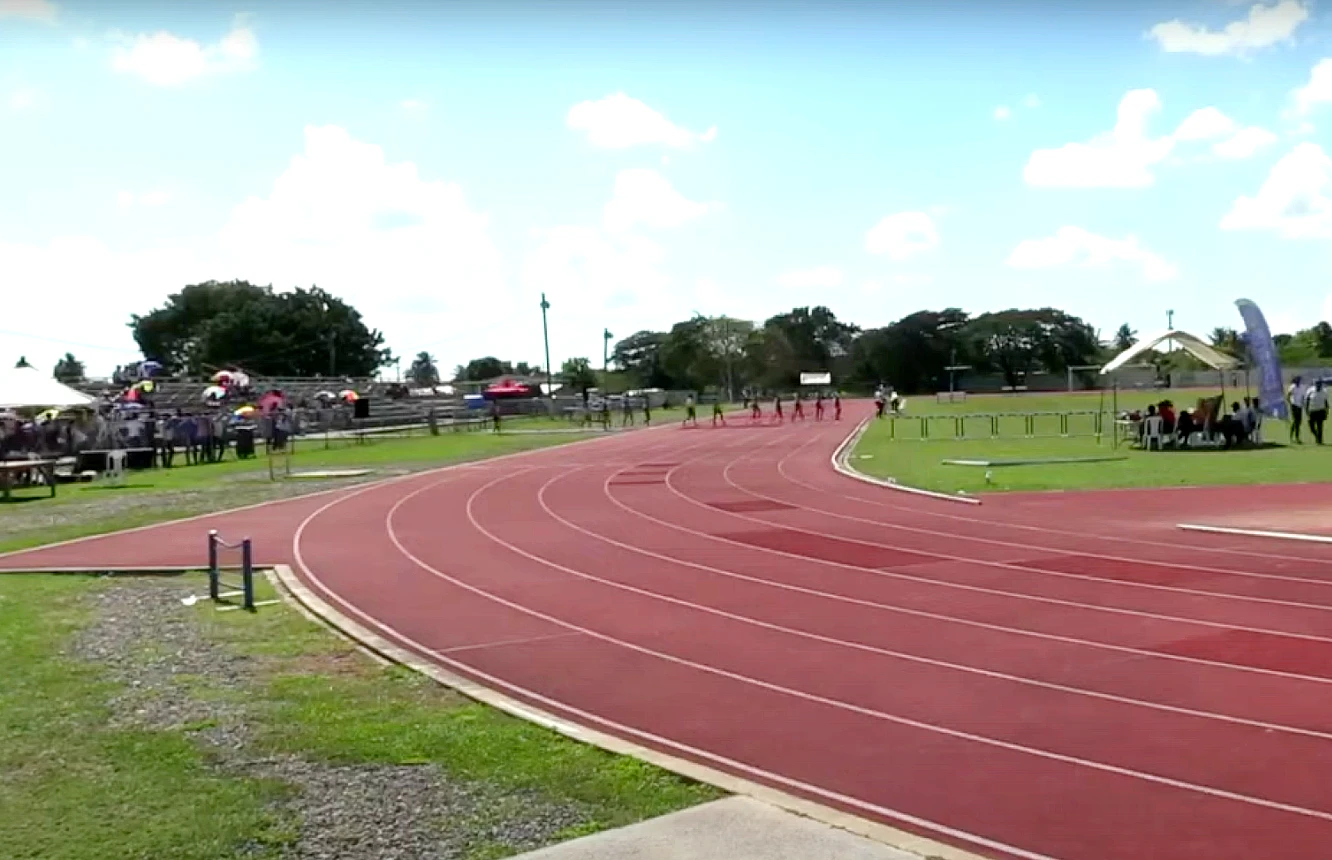 Watch live streaming coverage of the Douglas Forest Invitational Meet 2023 in Jamaica as several of the country's young athletes look to continue their impressive early start to the 2023 season on Saturday, 14 January. Follow Live Results Here!
In addition to live coverage on the TrackAlerts YouTube channel, you can find the complete Order of Events for today's meeting that is taking place at GC Foster College in St Catherine. The Douglas Forest Invitational Meet is making a return after a two-year break due to the Covid-19 pandemic.
The events to be contested are the 200m, 800m, 1500m, 3000 for male and female,  5000m, 400 hurdles, Medley Relays, and 4x400m, while the field events include the Long jump, Triple jump, Shot Put and Discus for both male and female athletes.
TRACK EVENTS
8:30 a.m. 400M Hurdles Female Open
8:45 a.m. 400M Hurdles Male Class 2
9:00 a.m. 400M Hurdles Male Class 1
9:20 a.m. 3000M Female Open
9:45 a.m. 5000M Male Open
10:00 a.m. 800M Female Class 1/ Open
10:15 a.m. 800M Female Class 2
10:30 a.m. 800M Female Class 3
10:45 a.m. 800M Male Class 1/ Open
11:00 a.m. 800M Male Class 2
11:15 a.m. 800M Male Class 3
11:45 a.m. 200M Female Class 4
12:15 p.m. 200M Female Class 3
1:15 p.m. 200M Female Class 2
1:45 p.m. 200M Female Class 1
2:20 p.m. 200M Female Special Olympics
2:50 p.m. 200M Male Class 3
3:10 p.m. 200M Male Class 2
4:00 p.m. 200M Male Class 1
4:15 p.m. 200M Male Special Olympics
4:20 p.m. 1500M Male Class 3
4:30 p.m. 1500M Female Class 3
4:45 p.m. 1500M Male Class 2
5:00 p.m. 1500M Female Class 1/ Open
5:15 p.m. 1500M Male Class 1/ Open
5:20 p.m. Medley Relay Female Open
5:35 p.m. Medley Relay Male Open
5:45 p.m. 4 x 400M Female Open
6:00 p.m. 4 x 400M Male Open
FIELD EVENTS
8:30 a.m. Long Jump Boys Class 1
Long Jump Girls  Class3
Long Jump Boys Class 2
Long Jump Girls  Class 2
Long Jump Boys Class 3
Long Jump Girls  Class 1          
9:00 a.m. Shot Putt Boys Class 2
10:45 a.m. Shot Putt Girls  Class 1
10:45 a.m. Shot Putt Female Open
12:30 p.m. Shot Putt Boys Class 1
2:30 p.m. Shot Putt Male Open
3:30 p.m. Shot Putt Girls  Class 2          
3:00 p.m. Triple Jump Girls Open
Triple Jump Boys Open          

9:00 a.m. Discus Girls Class 3
11:00 a.m. Discus Boys Class1
12:45 a.m. Discus Men Open
1:45 a.m. Discus Girls Class 2
3:00 a.m. Discus Boys Class 2
4:00 p.m. Discus Girls Class 1