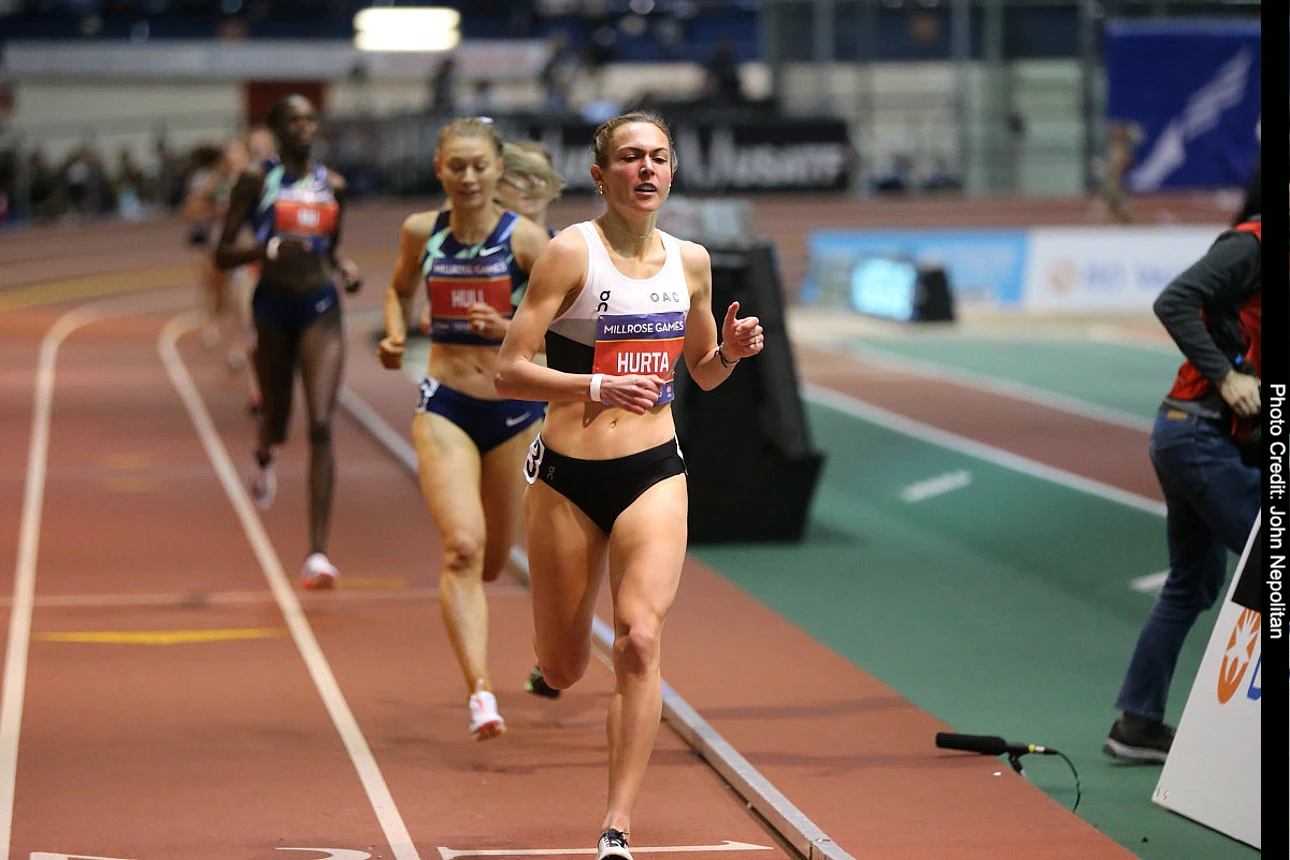 The 2023 Dr. Sander Invitational Columbia Challenge will be broadcast live from The Nike Track and Field Center at The Armory in New York City on Friday and Saturday, 27-28 January and you don't want to miss this event. Live Results and Field Event Videos Here
The indoor season is now heating up and fans around the country can watch the 2023 Dr. Sander Invitational Columbia Challenge meeting on USATF.TV. However, in order to watch the live broadcast you will need a RunnerSpace +PLUS subscription. For those with a subscription already, you can log in to watch the action. If you need an account, please sign up here for RunnerSpace +PLUS. On-demand video will be available here.
The coverage will be focused on the running events, but if time allowed, you can expect to see some of the featured field events. In addition to the high-quality NCAA action, this meet also features the Dr. Sander Invitational from 2 pm to 4 pm featuring many of America's top professional athletes.
One of the best races of the afternoon projects is the Women's 1000m, where Sage Hurta-Klecker will be targeting the American Record of 2:34.19 held by Jen Toomey, which has stood since 2004.
Hurta-Klecker was a two-time NCAA Champion while at the University of Colorado. After turning professional, she recorded a breakout year in 2022, first running a personal best in the mile of 4:25.45 at the Millrose Games.
Outdoors, she broke two minutes in the 800m for the first time before repeating that feat on seven additional occasions, lowering her personal best to 1:57.85 in Monaco. Hurta-Klecker capped off her season by placing third in the Diamond League Final against many of the top middle-distance runners in the world.
Other athletes in the race to watch for include: –Anna Camp Bennett, former NCAA Champion in the 1500m for BYU. Charlene Lipsey, former National Champion in the 1000m who reached the 800m final at the 2017 World Championships.
Sophia Gorriaran, a high school standout and Olympic Trials qualifier at 800m who holds the HS National Record in the outdoor 600m. Other athletes competing at the Dr. Sander Invitational include: Alicia Monson, Josette Norris, Courtney Wayment, Whittni Morgan, Katelyn Tuohy, Sinta Vissa, and Helen Schlactenhaufen in the Women's Mile.
Eric Holt, Drew Hunter, Shane Streich, and Rob Heppenstall in the Men's Mile.
Brittany Brown and prep sensation Shawnti Jackson in the Women's 300 meters. Jackson recently ran 36.63 to break Sydney McLaughlin's National HS Record of 36.82.
Tokyo 2020 Olympians Marquis Dendy, and Quanesha Burks in the long jump, and JuVaughn Harrison, Darryl Sullivan, and Shelby McEwen in the high jump.
The Dr. Sander Invitational Columbia Challenge brings together top collegiate and professional talent in one high-level competition. Reserved seating is available for this meet, and can be purchased HERE.