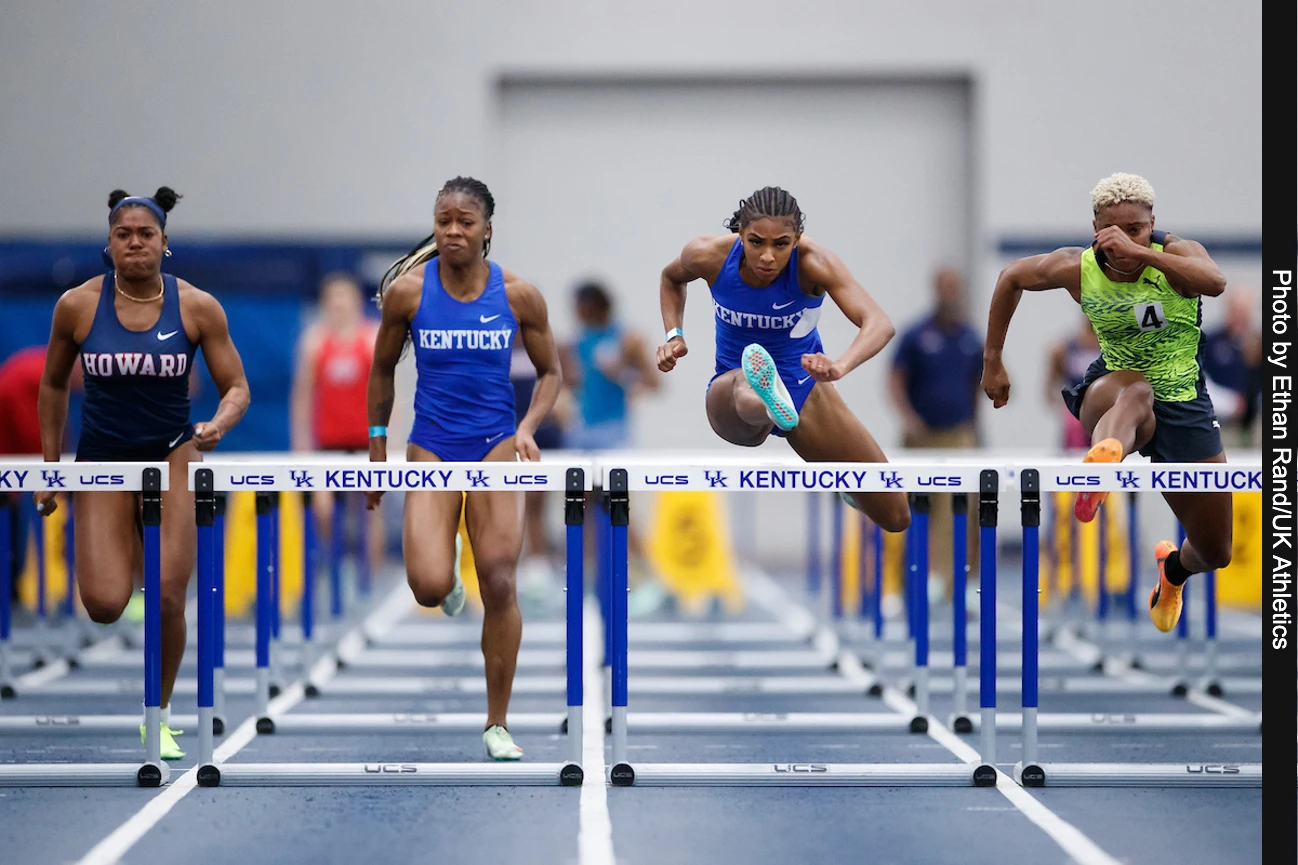 Masai Russell of Kentucky flashed to a new collegiate record time of 7.75 seconds on her way to winning the women's 60m hurdles at the 2023 Red Raider Open at the Sports Performance Center in Lubbock, TX, on Friday. Watch the race video highlights.
Russell, who had already owned the nation's fastest time at 7.88 seconds at the 2023 Rod McCravy Memorial last week, cruised into the final with a time of 8.10secs before returning in the final to improve the previous NCAA record of 7.78, which was co-held by former Clemson star Brianna Rollins (in 2013) and current Florida standout Grace Stark (in 2022).
Demisha Roswell of Texas Tech clocked 7.98 secs for second place behind Russell, with Leah Phillips of LSU taking third place with a time of 8.14, the same time as Sedrickia Wynn of Texas State.
Completing the finishers in today's final of the women's 60m hurdles were Yasmin Brooks of Kentucky who clocked 8.17secs for fifth place, followed by Jaiya Covington (8.27) of Texas A&M Shani'a Bellamy (8.28) of LSU and UCF's Kaylor Harris (8.31).
Russell started the season in December with a time of 8.13secs, and has since posted marks of 8.11, 8.09, and 7.92 to go with her 7.88 last week and today's blistering performance.