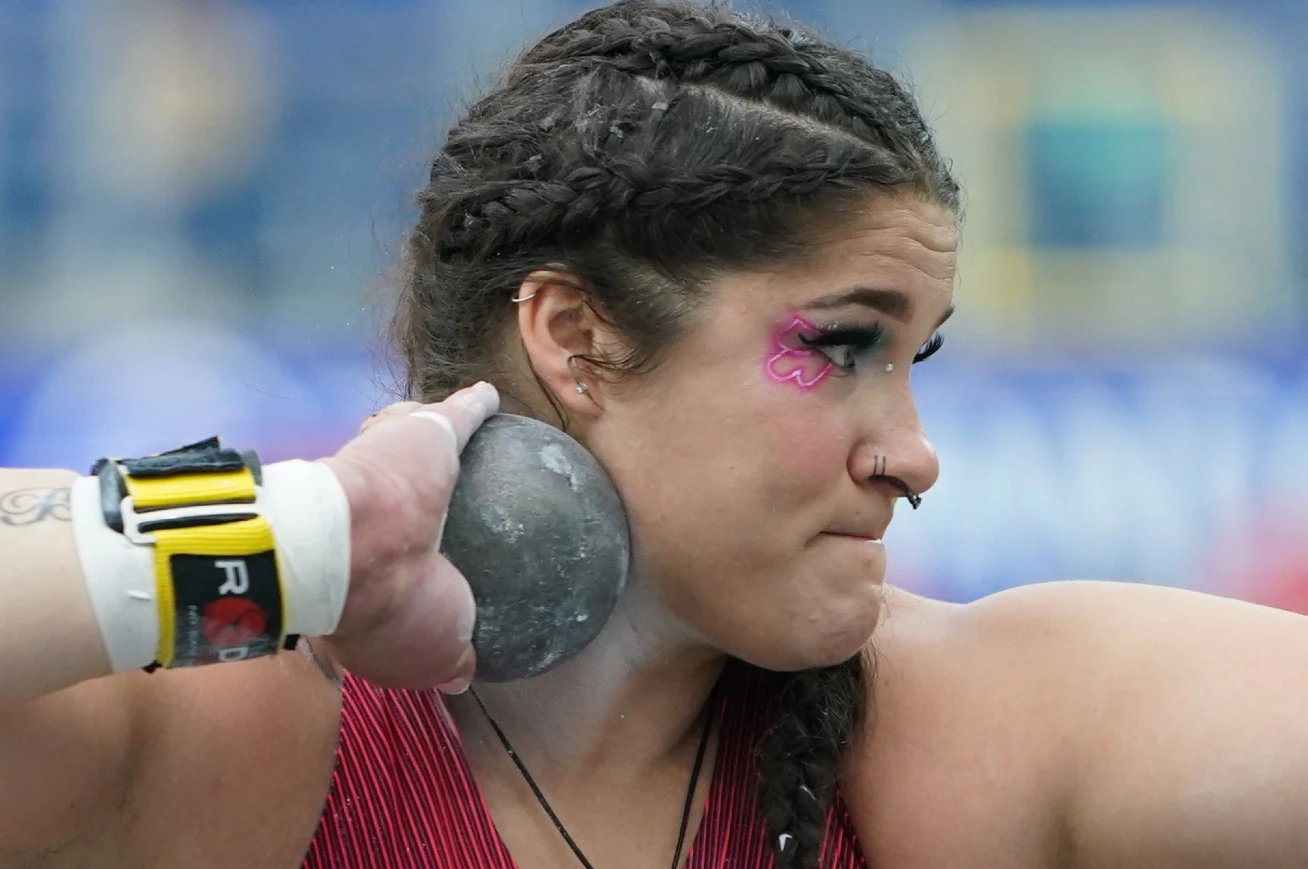 The anticipation continues to build for the 115th Millrose Games, now just three and a half weeks away. At previous editions of the Millrose Games, spectators at the Nike Track & Field Center at The Armory have been treated to a shot put showdown from the center of the infield featuring Ryan Crouser and Joe Kovacs, the top two male shot putters in the world.
Crouser and Kovacs will again return this year, plus for the first time they will be joined by an equally loaded field in the Women's Shot Put, starring the defending World Champion Chase Ealey.
Ealey won her first world title on home soil in Eugene with a winning throw of 67 feet, 3 inches, just one quarter of an inch off of her personal best.
She capped off 2022 by winning the Diamond League title as well, after earning the silver medal at the World Indoor Championships earlier in the year. Ealey is a four-time National Champion, and she now looks to add a Millrose Games victory to her rapidly growing resume.
"I am really excited to have the Millrose Games as my first competition in the U.S. as the World Champion," said Ealey. "I hope that with the success of the male and female competition, people will love our event indoors!"
Three other world-class throwers will look to challenge Ealey for the win, including the other two members of Team USA in Eugene.
Maggie Ewen is a two-time finalist at the outdoor World Championships, placing ninth in Eugene and fourth in Doha. She won the Diamond League title in 2021, and she took gold at the 2018 NACAC Championships. Ewen is a two-time U.S. National Champion, as well as a two-time NCAA Champion while at Arizona State University.
Jessica Woodard placed eighth in Eugene, marking her first appearance at the World Championships. Woodard also placed second at the NACAC Championships, and she was a six-time All-American at the University of Oklahoma.
Sarah Mitton of Canada placed fourth at the World Championships, just one spot off the podium. Mitton also won a pair of gold medals in international competition last year at the Commonwealth Games and the NACAC Championships, and she represented Canada at the Tokyo Olympics.
As always, the Millrose Games will feature the absolute best athletes in the sport, including dozens of Olympians and world champions. Some of the big names already announced include Ollie Hoare, Cole Hocker, Bryce Hoppel, Clayton Murphy, Laura Muir, Christian Coleman, Noah Lyles, Alicia Monson, Konstanze Klosterhalfen, Abby Steiner, Jenna Prandini, Geordie Beamish, Cooper Teare, Josh Kerr, Katie Moon, Sandi Morris, and Katerina Stefanidi, with more still to come.
The Millrose Games is a World Athletics Indoor Tour Gold meet. With the highest-level competition at the youth, high school, collegiate, club, and professional levels, there is truly something for everyone at the Millrose Games.
Stay tuned over the coming weeks as more athletes and events are announced. Tickets can be purchased at https://www.millrosegames.org/ 
The Armory hosts more than 100 track & field meets throughout the indoor season and for more information on all Armory Track events, visit https://www.armorytrack.com and https://www.armory.nyc