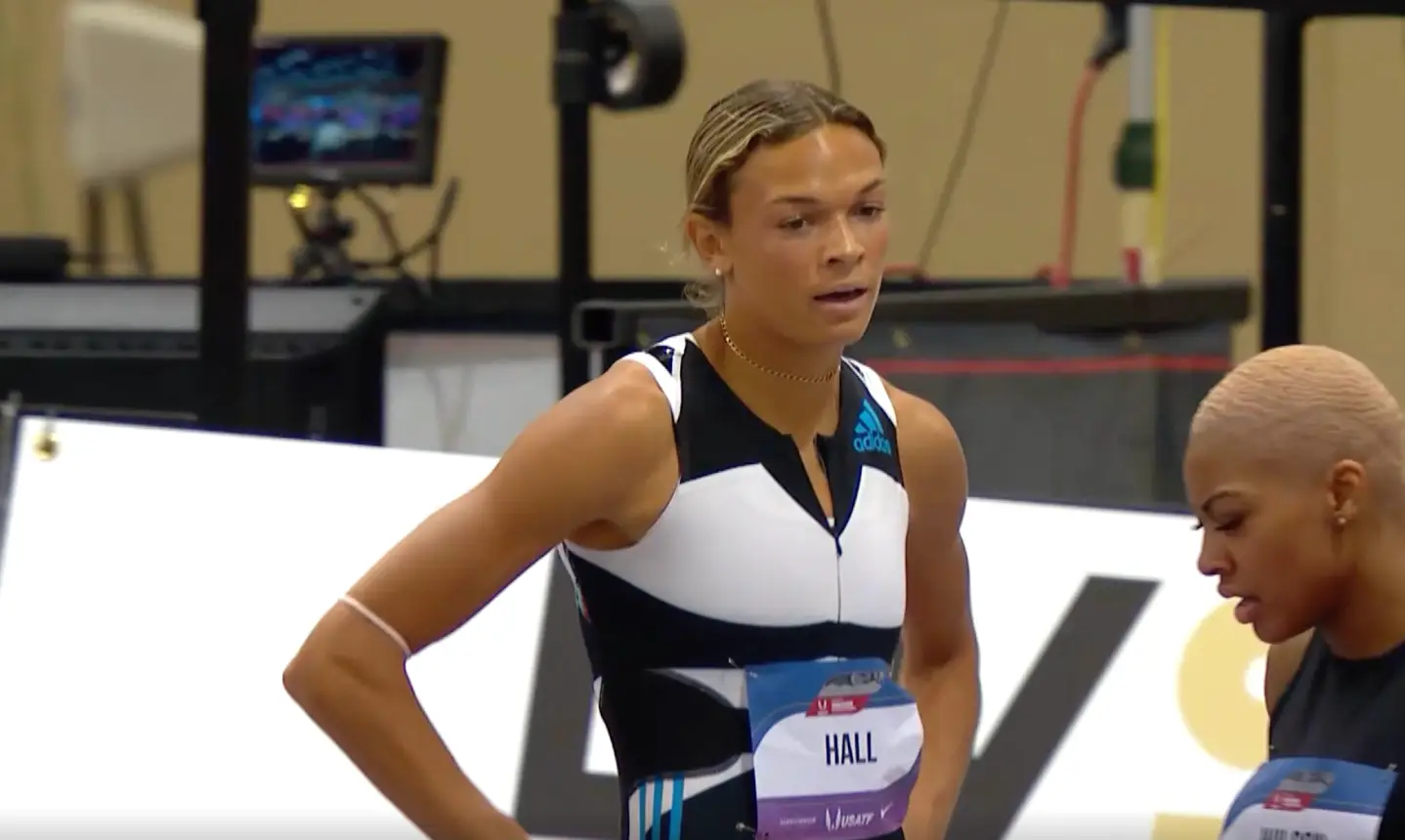 Anna Hall and DeAnna Price were among the highlighted athletes at the 2023 USATF Indoor Championships in Albuquerque on Day 2.
On Friday, the second day of the competition, Hall advanced to the final of the women's 400m, one day after setting a new North American indoor pentathlon record the day before. Meanwhile, Price smashed the world indoor weight throw record in stunning fashion. Read more: Lyles advances in 60m at 2023 USATF Indoor Championships: Results
Hall, a heptathlon bronze medalist at the World Athletics Championships, broke the American record in the pentathlon on Thursday, tallying 5004 points and earning the second-best women's pentathlon score in history.
On Friday, the former Florida Gator won her heat of the women's 400m, clocking 53.66 seconds with a strong start and maintaining her advantage to finish with the third-fastest time overall.
Naasha Robinson qualified with the fastest time in the heats, winning the second semi-final race with a time of 52.92. Brittany Aveni followed her home in 53.38, the second-quickest heading into the final.
Six of the seven starters secured passages into the final of the women's 400m, which will take place on Day 3, Saturday.
Price, the 2019 World Championships Hammer gold medalist, made history by becoming the first woman to throw over 26 meters in the women's weight throw. She threw 26.02m (85-4 ¼) on Friday, adding 42cm to the previous world best.
Price broke the previous world indoor weight throw record of 25.60m, held by Gwen Berry in 2017 and equaled by Janeah Stewart in Nashville on January 20th.
She delivered her winning effort in the fifth round, extending the mark to 26.02m.
Price won on Friday ahead of 2022 world hammer champion Brooke Andersen, who threw 24.97m.
In the men's weight throw contest, Daniel Haugh threw 25.44m to beat Alex Young (24.25m) and Rudy Winkler (23.88m).
The USATF Indoor Championships continue on Day 3 on Saturday, with several featured events, including the 60m, 400m, 800m, sprint hurdles, and 1500m final taking center stage.