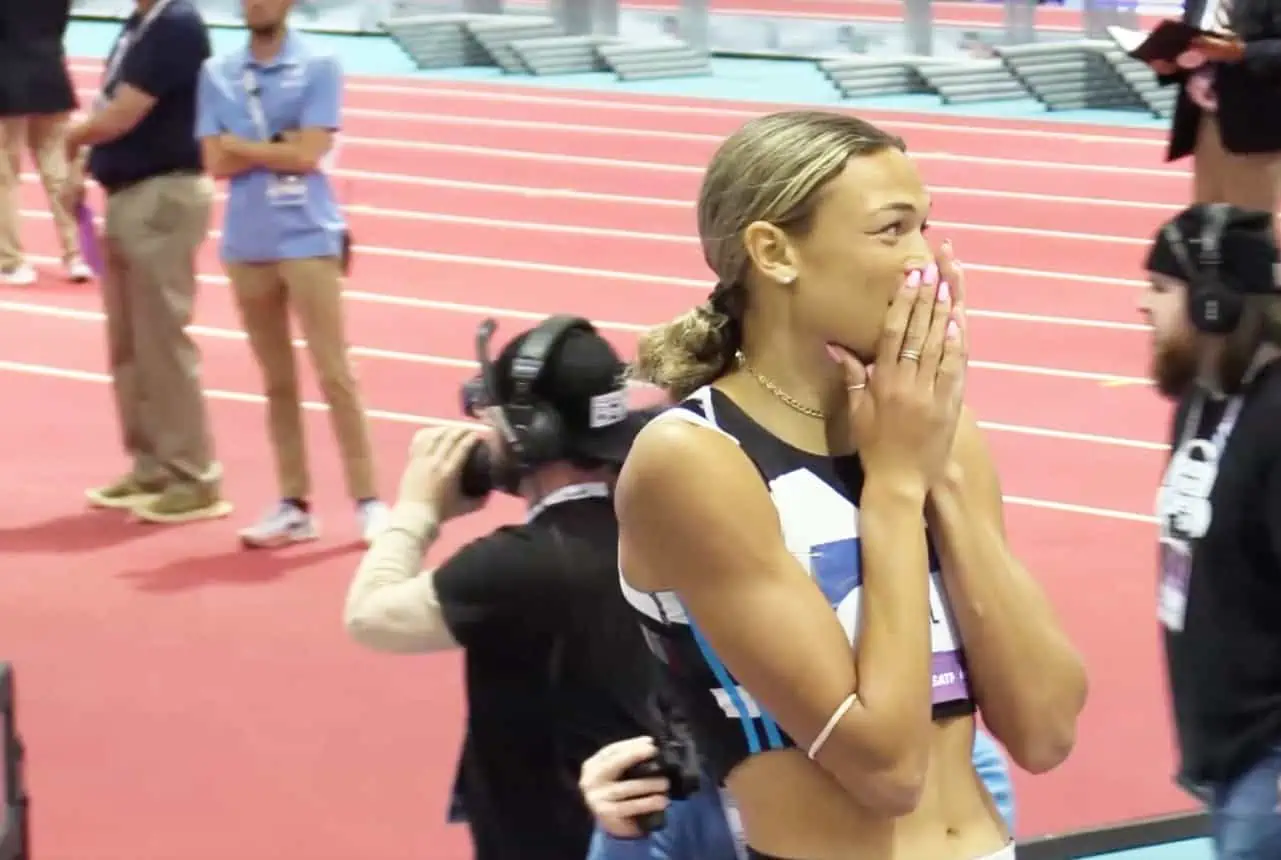 Anna Hall delivered a super performance on Day 1 at the USATF Indoor Championships in Albuquerque, NM, on Thursday (16) as she achieved an exceptional feat to win the women's Pentathlon, setting a new American record and landing a place in the history books.
Hall, who won a bronze medal in the women's Heptathlon at the 2022 World Athletics Championships last summer, delivered a commanding performance on her busy day Thursday, sweeping all five events to amass a total of 5004 points, which is the second-highest in history of the women's Pentathlon.
The 21-year-old's remarkable run began with an excellent start in the 60m hurdles, where she clocked a swift 8.04 seconds. She then went on to clear 1.91m in the high jump, threw 13.80m in the shot put, and stretched out to 6.34m in the long jump, before finishing with an impressive 2:05.70 in the 800m run.
Hall's incredible outing not only won her the 2023 USATF Indoor Championships, but she also broke the previous American record of 4805 points, set by Sharon Day-Monroe at this same venue in 2014.
The former Florida Gator, however, just fell short of the world record of 5013 points, held by Ukraine's Nataliya Dobrynska, achieved in Ataköy Arena, Istanbul, Turkey, on March 09, 2012, by just nine points.
Meanwhile, Hope Bender finished second behind Hall on Thursday, with 4445 points, while Erin Marsh came in third with 4432 points.
The 2023 USATF Indoor Championships will continue with the Day action on Friday -Read more: When is the 2023 USATF Indoor Championships? How to watch and full schedule