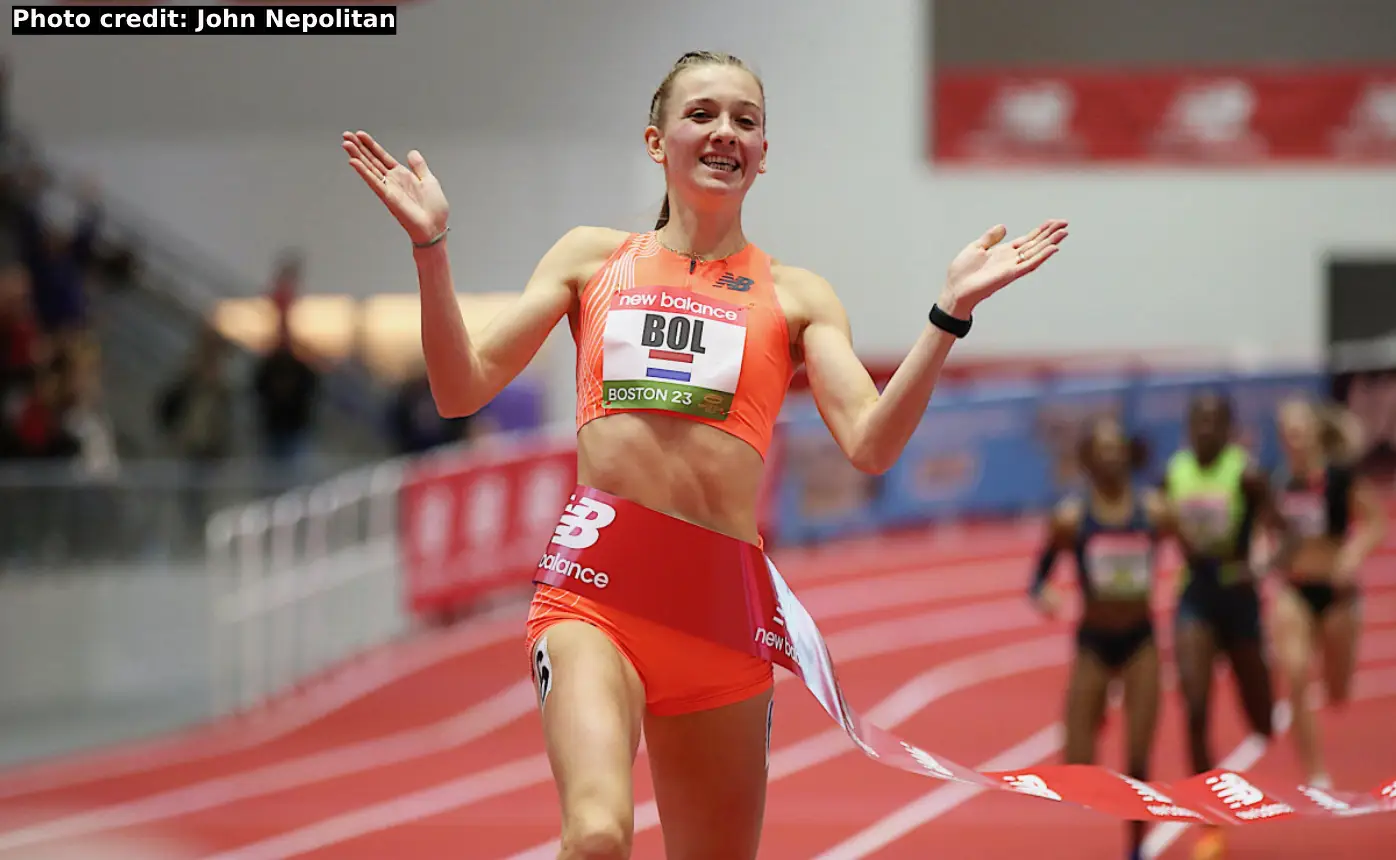 Dutch superstar Femke Bol continues her wave-making moments in the world of track and field with her recent outstanding performances in the 400m dash. To the surprise of many, including myself, Bol broke her national record and personal best with a time of 49.96 in Metz on February 11, 2023.
It didn't stop there, though, as just eight days later, the world-class talent shattered the world indoor 400m record with a blistering time of 49.26 seconds on Day two at the Dutch Indoor Championships in Apeldoorn on Sunday (19) –breaking the previous 49.59 secs, set by Jarmila Kratochvilova (TCH) Milan 1982.
This past weekend, Bol's exceptional gift was displayed during her recent record-breaking performance. Although she specializes in the 400m hurdles, the 22-year-old's ability to excel in the flat 400m dash has been a key factor in her success.
Her progression in the 400m outdoor and indoor is quite remarkable, to be honest. The European darling's personal best in the 400m has dropped significantly over the years, with her time improving from 56.14 seconds in 2015 to her current world record time of 49.26 (indoor) seconds in 2023.
How has Femke Bol Progress in the 400m over the years?
Femke Bol's progression in the 400m outdoor and indoor is impressive. According to World Athletics, her personal best times in the 400m both outdoor and indoor are as follows:
2015: 56.14 seconds
2016: 54.95 seconds (outdoor) / 55.95 seconds (indoor)
2017: 54.39 seconds (outdoor) / 54.47 seconds (indoor)
2018: 54.33 seconds (outdoor) / 54.58 seconds (indoor)
2019: 52.98 seconds (outdoor) / 53.24 seconds (indoor)
2020: 51.13 seconds (outdoor) / 52.47 seconds (indoor)
2021: 50.37 seconds (outdoor) / 50.63 seconds (indoor)
2022: 49.44 seconds (outdoor) / 50.30 seconds (indoor)
2023: 49.26 seconds (indoor) – world record
And it is her indoor progression that many think is most notable, with her personal best improving each year since 2015.
Bol's silver medal at the World Athletics Indoor Championships in Belgrade in 2022 was a preview of the greatness to come, and I believe we are now seeing the complete proof.
Being the humble performer she is, Bol credits her coach, Laurent Meuwly, for her success. Meuwly's guidance and expertise have been instrumental in the Dutch star's development as a sprinter and hurdler, and I believe he will continue helping her achieve new heights in her career.
With her recent world record in the 400m, Bol, who could target something even faster at the European Indoor Championships 2023 in Istanbul, Turkey, next month, is continuing to demonstrate that she will continue to be one of the stars in the track and field world.
—Femke Bol after the 500m race at New Balance Indoor Grand Prix 2023. Photo by John Nepolitan