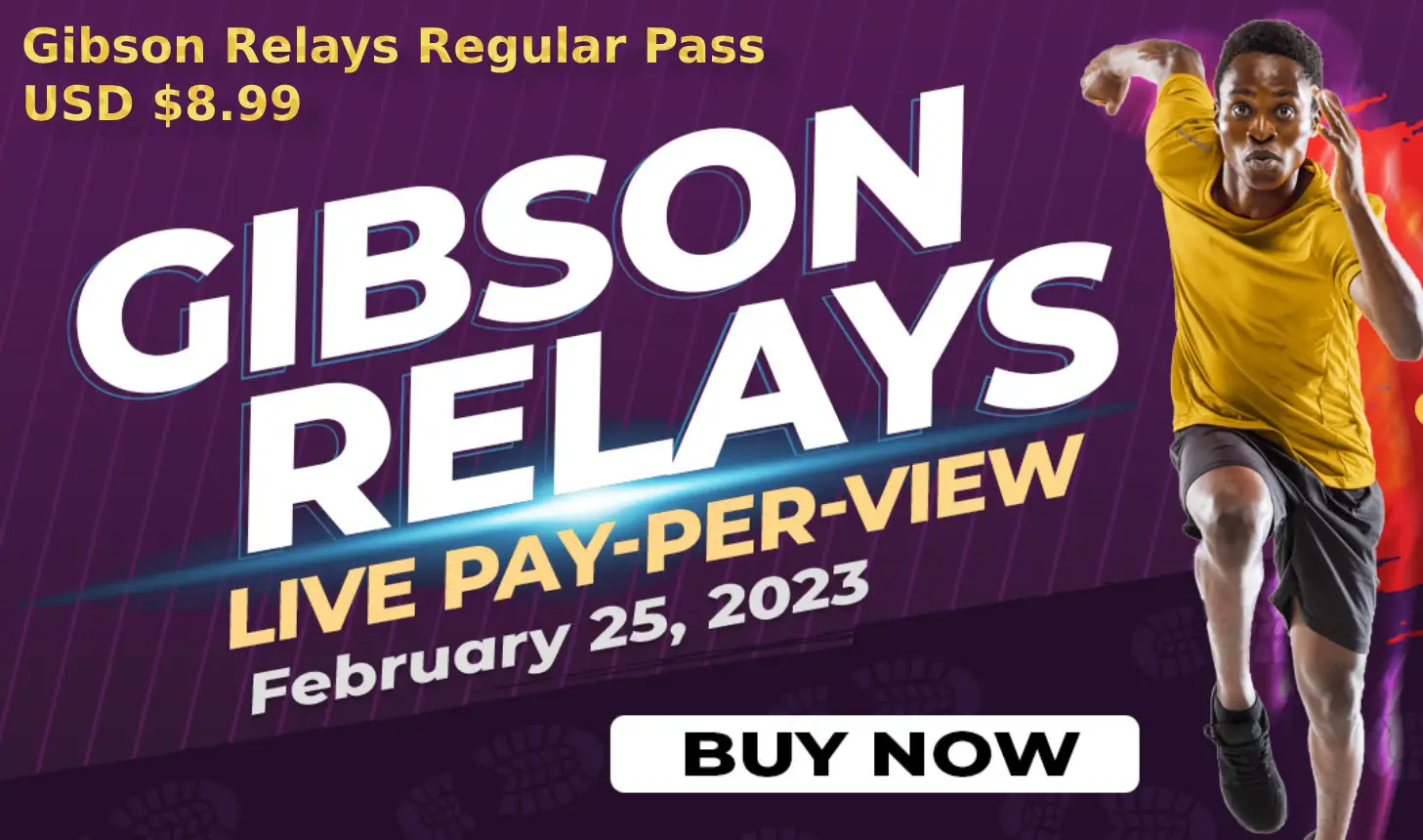 KINGTON, Jamaica —— The 2023 Gibson Relays will take place on Saturday, February 23rd at the National Stadium in Kingston, Jamaica. The relay carnival will be available to watch via live streaming on 1Spotmedia.
Where to watch and follow 2023 Gibson McCook Relays
To access the live webcast, viewers must purchase the event for USD $8.99 at 1Spotmedia.com. This will grant them access to watch all of the action, starting with the High School Boys Open 4x400m heats, which will feature four qualifying sections, and followed by the High School Girls Open 4x400m, featuring three heats. – Read Also: When it the 2023 ACC Indoor Championships and how to watch?
The event begins at 9:00 am ET. Live results and updates are also available by clicking here
One of the main events at this year's Gibson Relays will be the High School Boys Open 4x800m. Two prominent teams, Jamaica College (JC) and Kingston College (KC), will lead the way.
JC is the defending champion, having won the 4×800 last year. KC, on the other hand, is coming off a strong showing at the 2023 Western Relays.
"I do expect a wonderful performance," said one of JC's coaches Duane Johnson, who works primarily with middle-distance runners, in an interview with the Jamaica Gleaner.
"I don't think it's anywhere close to the 7:24 that we laid down last season, but I do believe once we put it together right, I do believe a sub-7:30 is still on the cards."
READ MORE: How to watch the 2023 Big 12 Indoor Championships?
Jamaica and Kingston College are the clear favorites to win this year's title. Johnson, however, is confident in his quartet and believes that they can defend their title.
"Of course, as usual, Kingston College seems to be getting stuff together themselves," said Johnson. "But I do believe we can defend the title."
The 2023 Gibson Relays will also feature several professional athletes who are aiming to continue their preparations for what will be a very busy season.
Senior athletes will compete in the Clubs & Institution Men and Women's 4x100m and 4x400m relays, plus a number of short sprints, Long Jump and High Jump and more.
The short sprint events are expected to be in the spotlight and the respective lineups will show proof.
Notable names in the women's 60m event include Tia and Tina Clayton, Kemba Nelson, Jonielle Smith, Jodean Smith, and Amoi Brown.
On the men's side, Oblique Seville, Yohan Blake, Ackeem Blake, Rasheed Broadbell, Zharnel Hughes, Jeevan Newby, Kadrian Goldson, Nigel Ellis, and Michael Stephens are among the contenders for the men's 60m event.