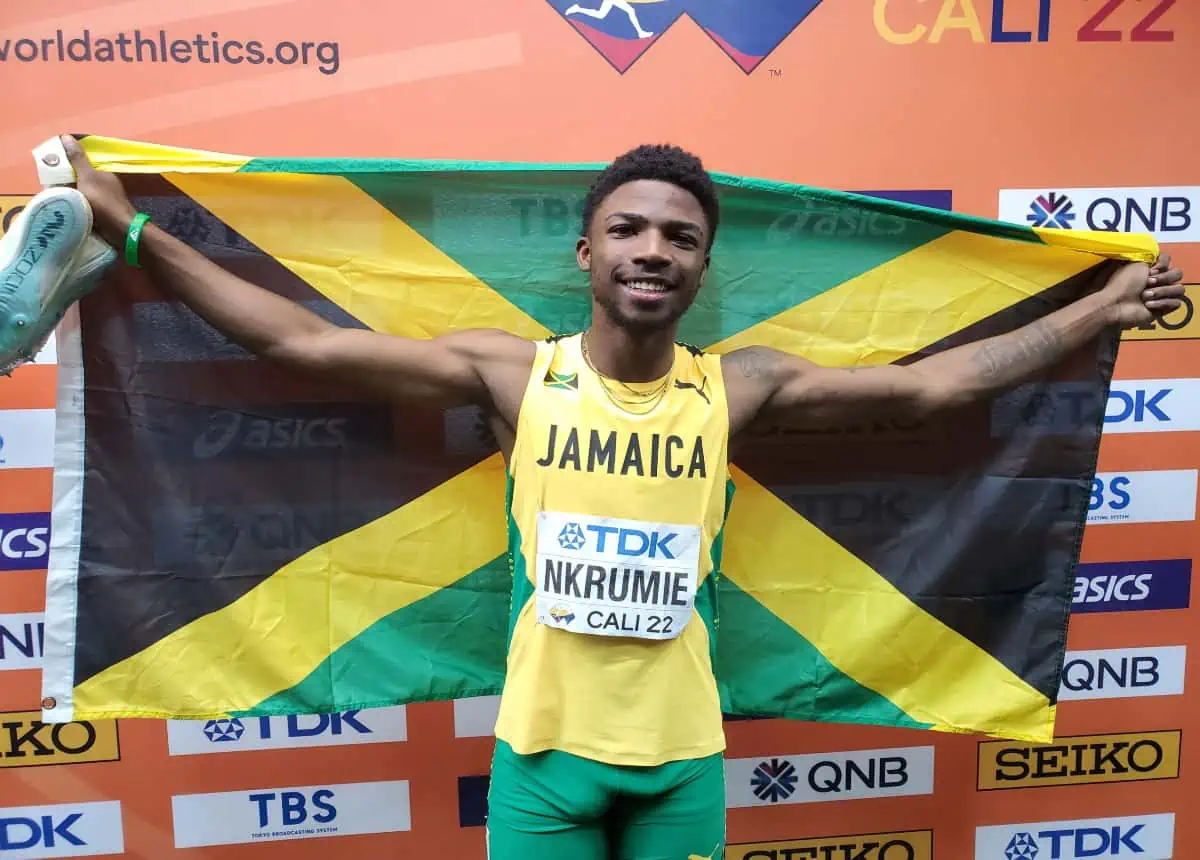 KINGSTON, Jamaica — Several of Jamaica's leading junior talents will be on display on Saturday, 4 February, at the 2023 Youngster Goldsmith Classic and you can watch the LIVE stream on Trackalerts YouTube Channel below. This meet is finally making, following a two-year absence due to the COVID-19 pandemic.
Where to watch the 2023 Youngster Goldsmith Classic?
Among the highlighted athletes slated to compete at the meeting this weekend at the National Stadium in Kingston, is World Junior 100m silver medalist Bouwahgjie Nkrumie of Kingston College (KC). Follow live Results and Updates.
Nkrumie, who also owns the Jamaica national junior record over the 100m after his super 10.02 seconds clocking at last summer's World U20 Championships, is looking forward to making his season debut. – Read more: How to watch the 2023 New Balance Indoor Grand Prix?
The 2023 Youngster Goldsmith Classic will begin at 8:00 a.m. ET with the girls' 400m hurdles open preliminary round and finals for all sprint hurdles events.
Another young talent set to compete at the meet is Serena Cole of Edwin Allen, the Under-20 Championships silver in the 100m, who has already clocked 11.58 seconds this season, is targeting even faster time as the year progresses. Cole will be the top starter in the Class One 100m dash.
World Under-20 100m hurdles silver medal winner, Alexis James of Petersfield High, will start as the top entrant in the Class One 100m hurdles, Shamer Blake of St Elizabeth Technical will race in the Class One boys 110m hurdles where he will take on World Under- 20 finalist Demario Prince of St Jago.