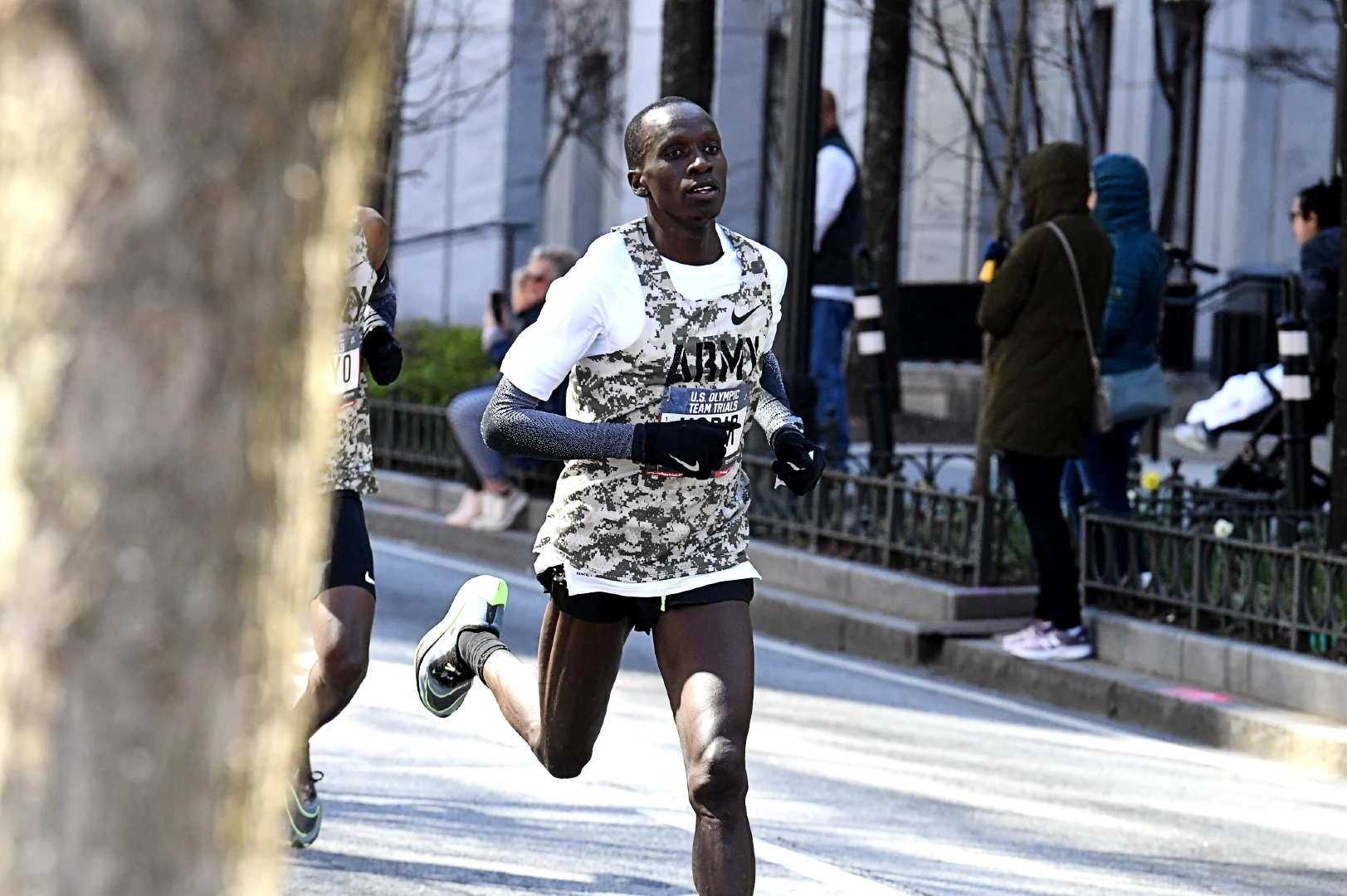 The USATF Running Circuit resumes on Sunday with the USATF Half Marathon Championships being held in Fort Worth, Texas. The event will feature Olympians Molly Seidel, Leonard Korir, Aliphine Tuliamuk, and Jared Ward leading exceptional fields through the streets of Fort Worth.
The USATF Half Marathon Championships will be the second stop on the 2023 USATF Running Circuit and will be hosted by the Cowtown Marathon and the Fort Worth Sports Commission. The race will be shown live on USATF.TV starting at 7:50 a.m. ET, and it will be available with a RunnerSpace +PLUS subscription.
Last year's Championships saw Emily Sisson break the American half marathon record, and Leonard Korir, who was also the 2022 winner of the USATF Running Circuit overall standings, emerge victorious in a closely contested men's race.
This year, Korir will defend his title against strong contenders such as Futsum Zienasellassie and Abbabiya Simbassa, while Olympians Aliphine Tuliamuk and Molly Seidel lead the women's field.
The USATF Running Circuit has a points system in place for each race, with the first ten U.S. runners earning points.
The USATF Half Marathon Championships will also have a scoring system, with 22.5 points awarded for first place, 18 points for second, 15 points for third, and then 10.5, 9, 7.5, 6, 4.5, 3, and 1.5 points for the subsequent positions. At the end of the series, those who earn the most points will receive prize money.
The upcoming USATF Half Marathon Championships will feature a total of $76,500 in prize money, making it an event that is highly anticipated by both the athletes and fans alike.
With such a significant amount of money on the line, the competition is sure to be fierce, as the runners push themselves to the limit in the hopes of achieving victory and securing a share of the prize money.