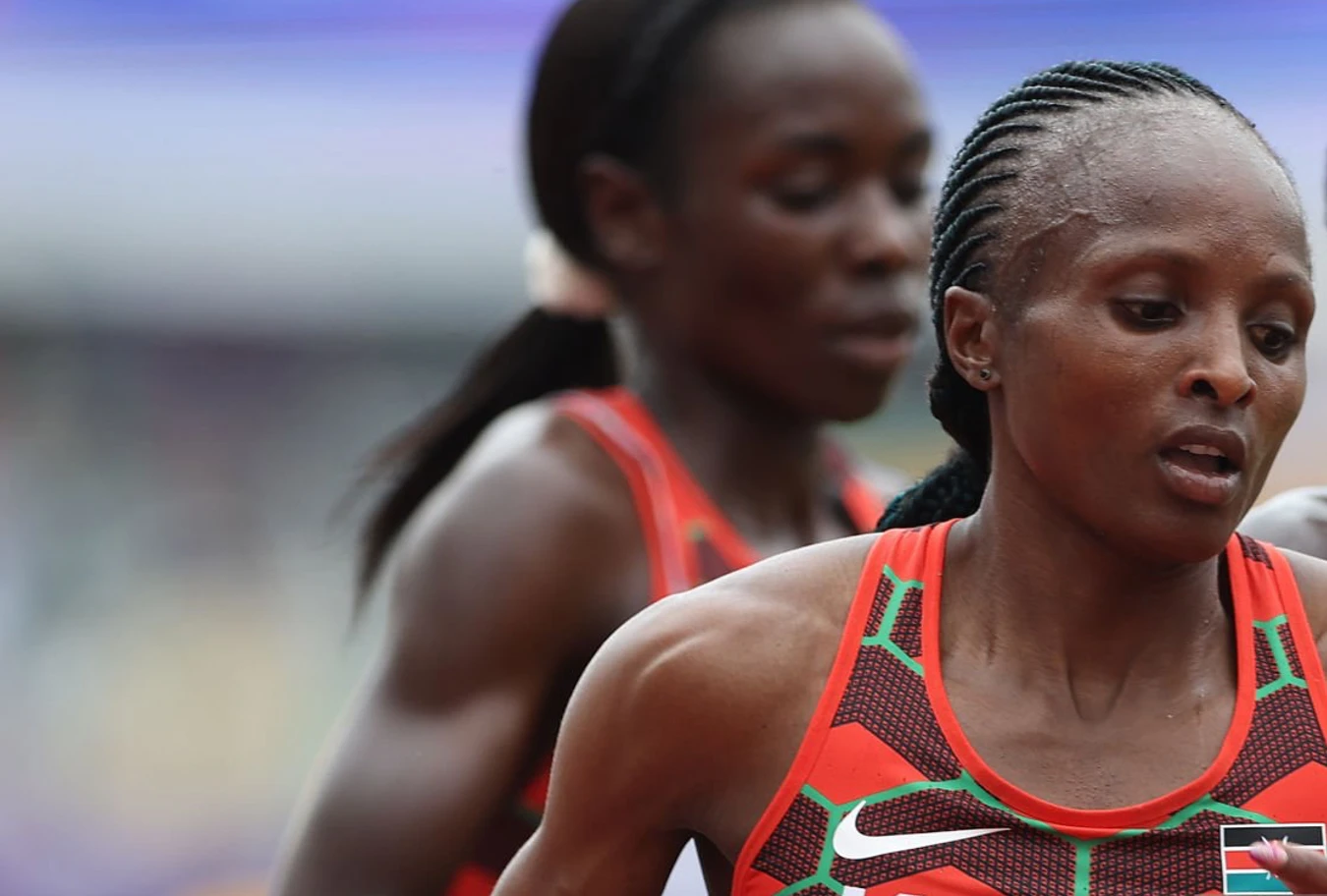 Kenyan athletes Hellen Obiri and Benard Kibet Koech made a 1-2 finish for the nation, after they emerged victorious in the Ras Al Khaimah Half Marathon 2023 –a World Athletics Gold Label road race on Saturday (18).
Obiri, a two-time world 5000m champion, has been balancing her road race and track schedule effectively and she showed that this weekend on her way to winning the women's race in a time of 1:05:05. – Read more: Meeting Hauts-de-France Pas-de-Calais 2023 results (Feb.15)
The two-time Olympic silver medalist finished well clear of Ethiopia's world marathon champion Gotytom Gebreslase, while fellow Kenyan and Olympic marathon silver medalist Brigid Kosgei, crossed the line off the podium.
Meanwhile, Koech won the men's race with a time of 58:45, taking the title some four seconds ahead of his compatriot, Daniel Mateiko.
After a steady start, Obiri and Gebreslase travelled as part of a pack that clocked 15:10 at the 5km mark, before the pair broke away from the rest of the competition by the 10km mark with a time of 30:28.
Obiri made her decisive move at the 15km mark to build a huge lead which she eventually used to cross the finish line 44 seconds clear for the top spot. Gebreslase also ran very well to clock her second-fastest time over the distance, finishing in second place with a time of 1:05:51. Her personal best is 1:05:36, set in 2021.
Ethiopia's Ftaw Zeray, race a well-judged race and her efforts were reward as she finished with in a personal best of 1:06:04 to close out the podium spots, while Kosgei followed home in fourth place at 1:06:34.
In the men's race, meanwhile, Kibet took the win when he took more than a minute off his personal best time after he out kicked his countryman Mateiko, who struggled to keep up.
Kenyan athletes dominated the men's podium, as Mateiko finished second with a time of 58:49, while Richard Yator followed them over the finish line in 59:37. Ethiopia's Gemechu Dida managed to grab fourth place in 59:53.
Ras Al Khaimah Half Marathon 2023 – Women's Results
| POS. | ATHLETE | COUNTRY | MARK |
| --- | --- | --- | --- |
| 1 | Hellen OBIRI | KEN | 1:05:05 |
| 2 | Gotytom GEBRESLASE | ETH | 1:05:51 |
| 3 | Ftaw ZERAY | ETH | 1:06:04 |
| 4 | Brigid KOSGEI | KEN | 1:06:34 |
| 5 | Evaline CHIRCHIR | KEN | 1:07:15 |
| 6 | Bosena MULATIE | ETH | 1:07:38 |
| 7 | Agnes Mumbua NGOLO | KEN | 1:08:03 |
| 8 | Camilla RICHARDSSON | FIN | 1:10:08 |
| 9 | Alemaz SAMUEL | ETH | 1:10:31 |
| 10 | Samantha HARRISON | GBR | 1:10:47 |
Men's Results – Ras Al Khaimah Half Marathon 2023
| POS. | ATHLETE | COUNTRY | MARK |
| --- | --- | --- | --- |
| 1 | Benard KIBET | KEN | 58:45:00 |
| 2 | Daniel MATEIKO | KEN | 58:49:00 |
| 3 | Richard YATOR | KEN | 59:37:00 |
| 4 | Gemechu DIDA | ETH | 59:53:00 |