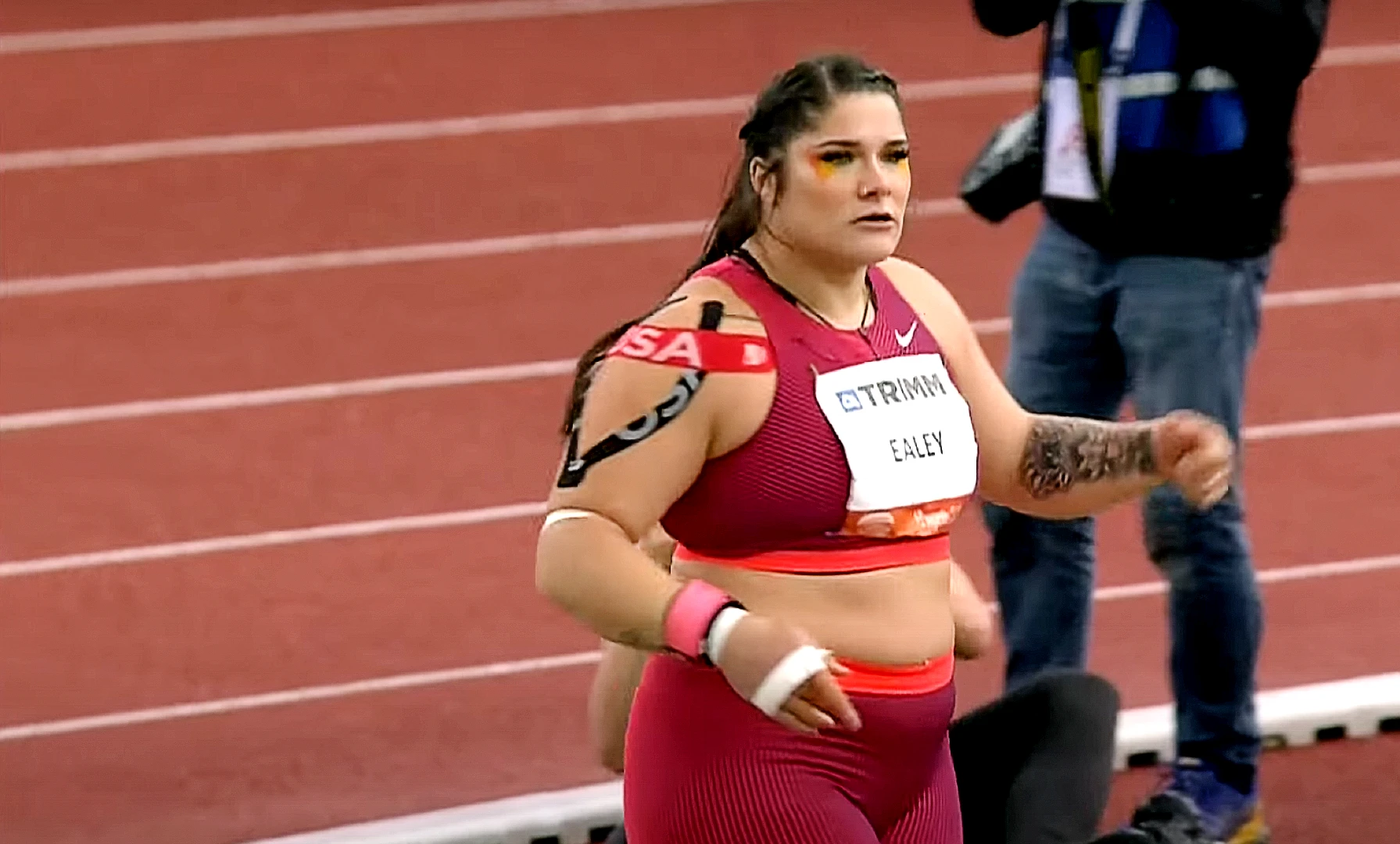 In-form World Outdoor champion Chase Ealey and World Indoor champion Auriol Dongmo will go head-to-head in the women's Shot Put event at the World Indoor Tour Madrid 2023 on Wednesday (22). The event is part of the 2023 World Athletics Indoor Tour Gold series.
The Gallur Municipal Sports Complex in Madrid will host the event. Sarah Mitton and Jessica Schilder, who are also in good form, will also compete in the event.
Ealey, who thrilled the US supporters in Eugene, with a historic world championships gold medal last summer, has been in excellent form in recent weeks –winning four consecutive competitions since finishing sixth in Rheinstetten in late January.
The 28-year-old won the Millrose Games in New York with an impressive 20.03m throw and a 19.87m performance at the 2023 USA Indoor Championships in Albuquerque, New Mexico, last weekend.
Dongmo, the European Indoor 2021 champion, has an indoor best of 20.43m and a season's best of 19.24m for 2023. The Portuguese defeated Ealey at the World Indoor Championships last March in Belgrade, Serbia.
However, Ealey finished returned to beat Dongmo at the outdoor world championships in Oregon four months later.
Dongmo, 32, did beat the American star at the Rheinstetten meet.
Wath For Sarah Mitton In Madrid Too?
Mitton, the Commonwealth champion from Canada, is also in good form this season, and she too is expected to challenge the favorites in Madrid.
The 26-year-old broke the Canadian national indoor record in early January with an excellent 19.80m throw before finishing second to Dongmo in Rheinstetten and second to Ealey at the Millrose Games, where she recorded a 19.52m throw.
The Dutch thrower Jessica Schilder is coming off a fantastic 2022 season, where she secured a medal at every major championship she contested.
Schilder, who secured a medal at every major championships she contested last year, including a European title at the outdoor championship, is another contender to watch. The 23-year-old has a personal best of 19.72m and has thrown 19.22m so far this season to win the national title in Apeldoorn over the weekend.
The field also includes Danniel Thomas-Dodd, the 2018 world indoor silver medalist, who has a season-best of 19.12m, Sweden's Fanny Roos, who has a 2023 best of 18.73m, as well as five-time Spanish champion María Belén Toimil, who has achieved a season's best of 18.27m.
I expect Chase Ealey to prolong her excellent form and win this event the World Indoor Tour Madrid 2023, but Auriol Dongmo will certainly be aiming to push her, who could see both throwers, along with Mitton throwing well over 19 meters.