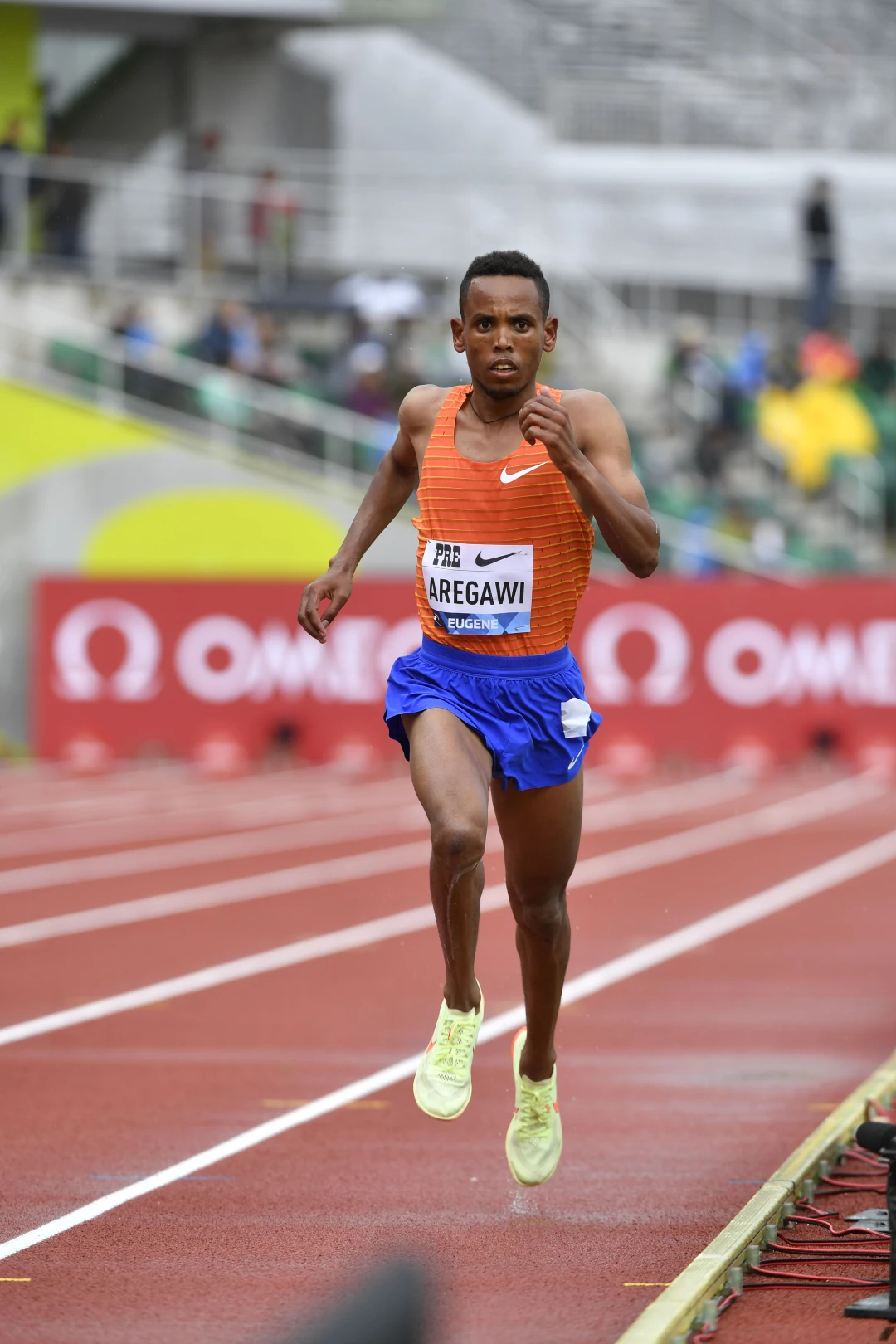 LAREDO, Spain – Berihu Aregawi, the reigning World cross country silver medalist, made history on Saturday (11) by recording the second-fastest men's 10km time of all time. Aregawi clocked an impressive time of 26:33 to win the Road Running event in Laredo. Here are the top results from the race.
Berihu Aregawi Sets Second-Fastest Men's 10km Time of All Time in Laredo
The Ethiopian improved his personal best from 28:23 to move behind Rhonex Kipruto's world record of 26:24, which was set in Valencia three years ago. – Read more: Report: Tokyo Marathon 2023 titles won by Wanjiru, Gelmisa
In addition to breaking the world record, Aregawi also set a new Ethiopian national record, beating the previous record by 23 seconds. The 22-year-old is the world record-holder for 5km.
Efrem Gidey of Ireland finished second with a time of 28:17, while Great Britain's Tom Mortimer secured third place in a time of 28:18.
In the women's race, Zenah Jemutai Yego, the 2021 World U20 Championships 3000m silver medalist, ran a personal best time of 31:03 to win the event.
Yego finished some 10 seconds ahead of her compatriot Mirriam Chebet, who recorded a personal best of 31:13. Soukaina Atanane of Morocco rounded out the podium with a time of 31:21.
Men's 10km Road Race:
Berihu Aregawi – ETH – 26:33:00 (No. 2 all-time)
Efrem Gidey – IRL – 28:17:00
Tom Mortimer – GBR – 28:18:00
Fernando Carro – ESP – 28:18:00
Javier Guerra – ESP – 28:23:00
Abderraahmane Aferdi – MAR – 28:29:00
Abdelkader Al Gham – MAR – 28:42:00
Jorge Gonzalez Rivera – ESP – 28:47:00
Francisco de Leon Rodriguez – ESP – 29:07:00
Ellis Cross – GBR – 29:09:00
Alejandro Onis – ESP – 29:09:00
Jaouad El Bissis – MAR – 29:13:00
Xavier Badia Garcia – ESP – 29:13:00
David Alfonso – ESP – 29:14:00
Diego Bravo – ESP – 29:17:00
Artur Bossy – ESP – 29:22:00
Enzo Noel – BEL – 29:36:00
Francisco Cabrera – ESP – 29:37:00
David Palacio – ESP – 29:38:00
Ivan Manceñido – ESP – 29:41:00
Women's 10km Road Race:
Zenah Jemutai Yego – KEN – 31:03:00
Mirriam Chebet – KEN – 31:13:00
Soukaina Atanane – MAR – 31:21:00
Paula Herrero – ESP – 31:23:00
Kawtar Boulaid – MAR – 31:29:00
Isabel Barreiro – ESP – 32:00:00
Edymar Brea – VEN – 32:16:00
Alicia Berzosa – ESP – 32:45:00
Maria Luz Tesuri – ARG – 32:47:00
Laura Priego – ESP – 32:54:00
Kristine Lande Dommersnes – NOR – 33:09:00
Ana Llorens – ESP – 34:29:00
Marina Bagur – ESP – 34:44:00
Ana Patricia Campos Moreno – ESP – 35:03:00
Teresa Herraez – ESP – 35:15:00
Rebeca Suarez Gonzalez – ESP – 35:29:00
Ivana Zagorac – ESP – 35:41:00
Alicia Alvarez – ESP – 35:49:00
Irene Lorenzo – ESP – 35:54:00
Isabel Linares – ESP – 36:01:00