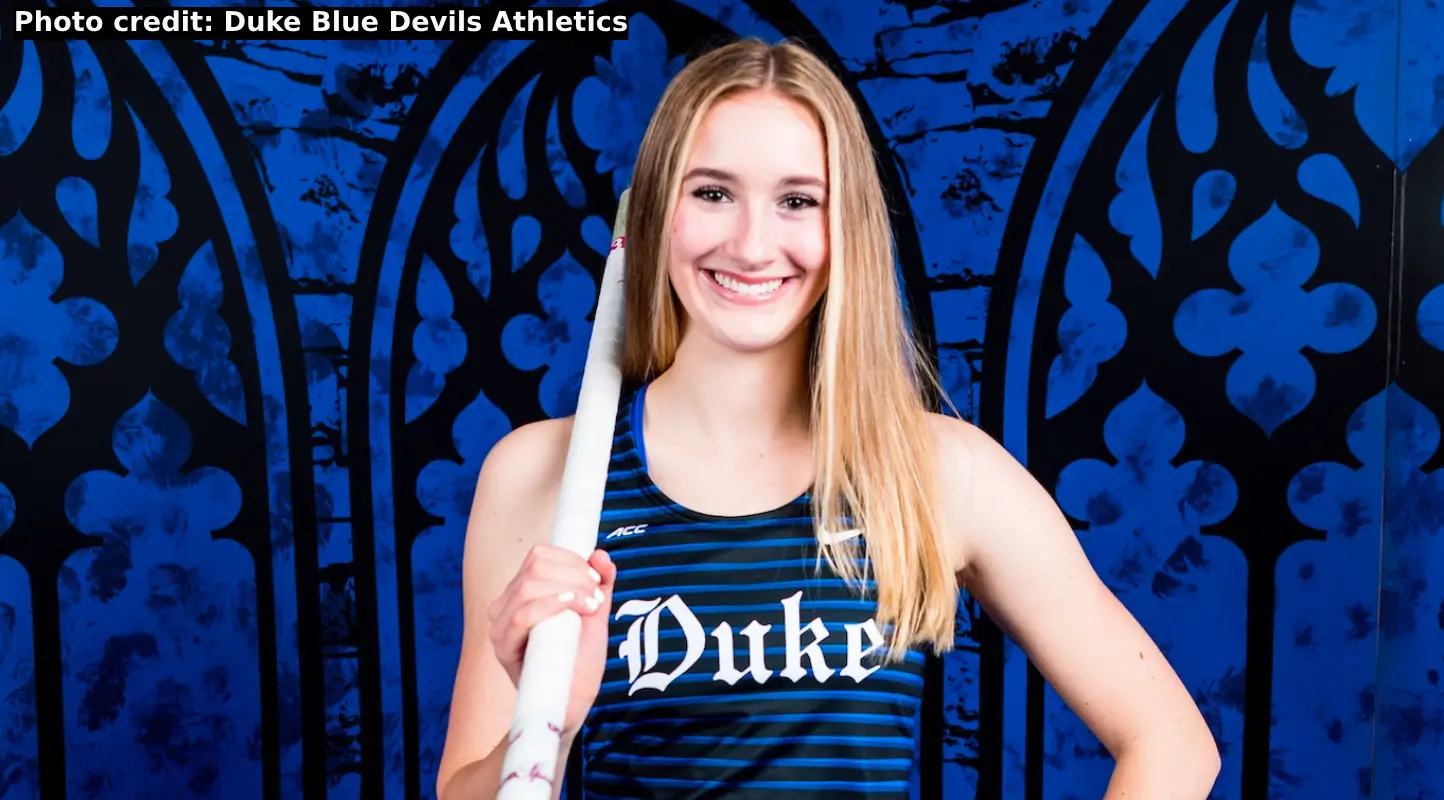 RALEIGH, NC (March 23) – Paige Sommers, a sophomore at Duke, claimed victory in the Women Pole Vault Invitational final on Day 1 of the 2023 Raleigh Relays, setting a new personal best of 4.15 meters (13-7¼) at the NC State Paul Derr Track Stadium on Thursday.
Sommers, who previously had a personal best of 3.90m at the start of the outdoor season, showed promise during the indoor campaign, indicating she could surpass her previous record. She cleared the winning height on her second attempt and made three unsuccessful attempts to reach a new personal best of 4.27m. – Read more: 2023 Raleigh Relays: Day 1 Schedule and Events Guide; How to watch today?
Tessa Mudd took second place, clearing 4.05m, while Skyler Bomba won the bronze after reaching 3.85m.
In the women's Shot Put, Katrin Brzyszkowska from the Czech Republic and Virginia Tech freshman, threw 15.78m to win the gold medal. Her teammate, Katie Seyfang, secured second place with a personal best of 15.59m, while Ashlyn Giles from Wake Forest also set a personal best of 15.59m to take third place.
Madison Wiltrout from North Carolina claimed the gold medal in the women's Javelin Throw with a throw of 56.01m, while in the men's event, Jordan Davis of Southern Connecticut State emerged as the winner with a throw of 71.61m, edging out Duke's Scott Campbell who threw 71.51m.
The track events, which promise to excite the day of athletics, will get going during the afternoon session on Thursday night at the 2023 Raleigh Relays.
The much-anticipated track events at the 2023 Raleigh Relays, poised to electrify the Paul Derr Track Stadium, will kick off during the evening session on Thursday.