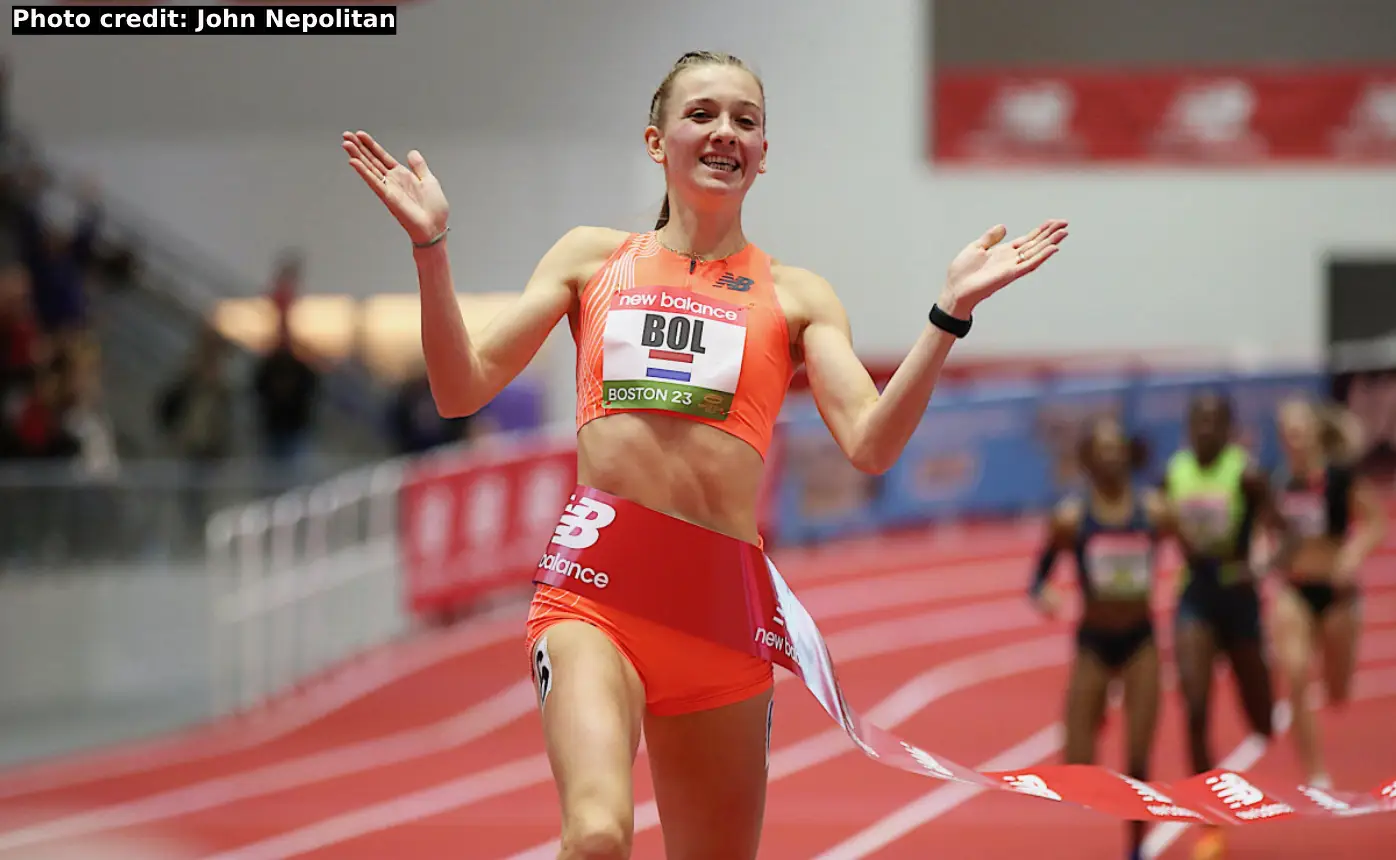 ISTANBUL, Turkey, March 3 – Femke Bol, the world record holder, and reigning champion, advanced to the women's 400 meters final at the 2023 European Athletics Indoor Championships here at the Ataköy Arena in Istanbul on Friday (3).
Bol, who set a new world indoor record of 49.26 seconds last month, comfortably won her semi-final heat, clocking in at 52.19 seconds. The Dutch athlete revealed she was feeling a bit tired after competing in two races on Friday, but expressed confidence in her ability to perform well in the final on Saturday.
"I had to do one thing during today's semifinal, which is to finish first or second, and I achieved that goal, so I am very happy with the result," Bol said.
"However, tomorrow [Saturday], I will have had 24 hours rest, so I am sure I will feel even better. I just tell myself that I should pay extra attention to the bends, and then I am sure I am able to run a great final tomorrow."
READ MORE: Jakob Ingebrigtsen retains European Indoor 1500m title
Bol's compatriot Lieke Klaver, who trains with the 23-year-old 400m hurdles specialist, qualified for the final with the fastest time, clocking in at 51.43 seconds to win her heat.
Poland's Anna Kiełbasińska, the European Outdoor bronze medalist in 2022, posted the second-quickest time from the two semi-finals.
Czech Republic's Lada Vondrova, the 400m European U23 Champion in 2021, was the third-fastest in the semi-finals, followed by the gold medal favorite.
The long-standing championship record of 49.59 seconds, set by Jarmila Kratochvílova in Milan, Italy, on 7 March 1982, could be in jeopardy if Bol continues her impressive form.