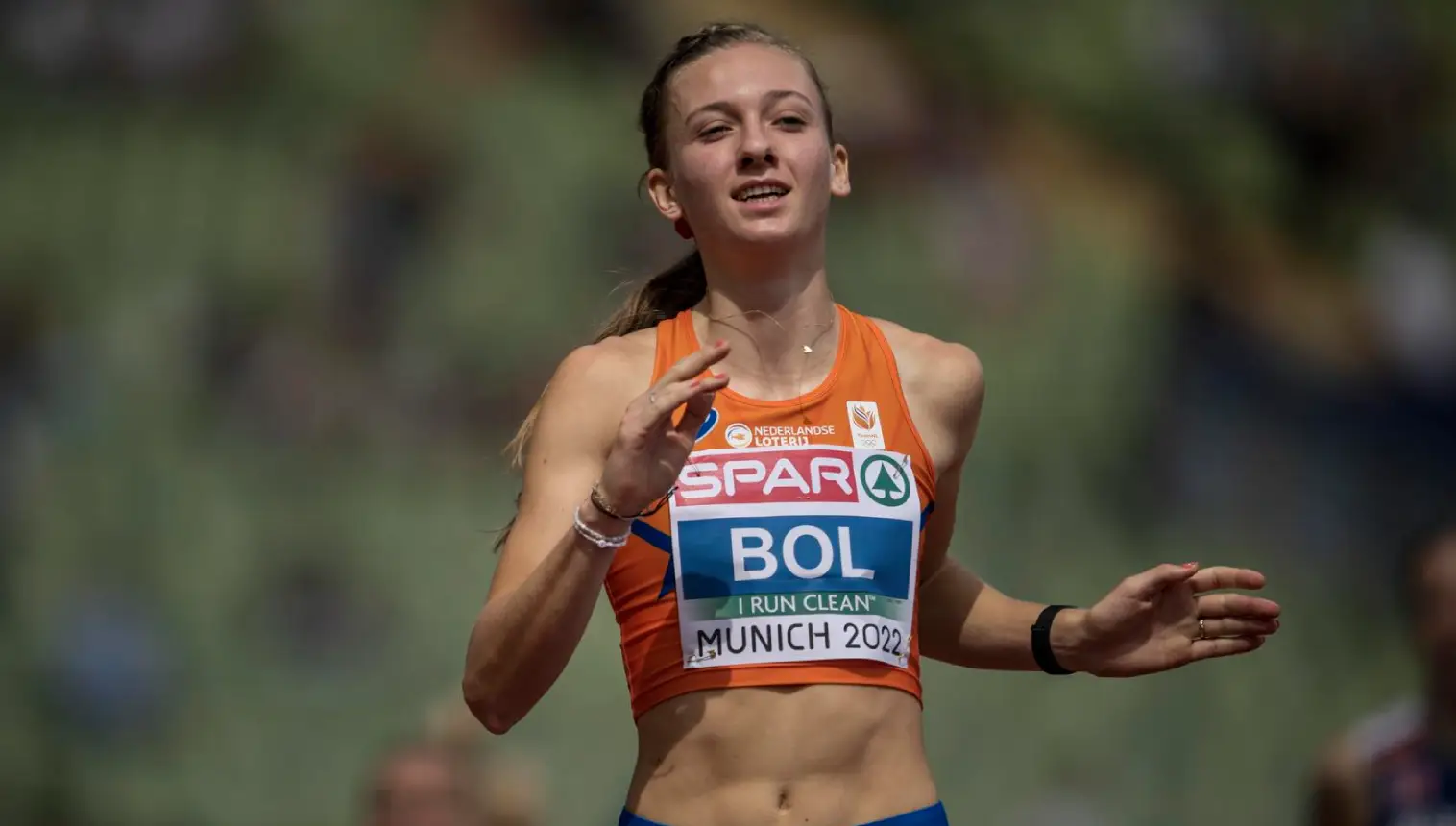 ISTANBUL, TURKEY – Femke Bol, the reigning European champion and world record holder, kicked off her defense of her European Athletics Indoor Championships 400m title with ease, clocking a time of 52.35 seconds in her heat on Day 2 of the competition in Istanbul on Friday (4).
The Dutch Olympic and World 400m hurdles medalist controlled the race from start to finish, passing through the opening 200m in 24.63 seconds and 300m in 38.04 seconds before coasting to the win. – Read more: Day 2: European Athletics Indoor Championships order of events; how to watch live
After her victory, Bol stated that the focus for the day was to get through to the next round without expending too much energy, with the main focus on the semifinals in the evening and the final the following evening.
"The goal for today was to get through to the next round without spilling much energy," she said after her win in the morning session. "The focus is on the semifinal this evening and on the final tomorrow evening."
Entering the European Athletics Indoor Championships 2023 in top form, Bol is the heavy favorite to win gold in the women's 400m after setting a new world indoor record time of 49.26 seconds for the event last month.
In other action on Friday, Poland's Anna Kiełbasińska, a European outdoor bronze medalist, qualified fastest from the heats of the women's 400m with a time of 51.77 seconds, taking the win in heat five ahead of Tereza Petržilková of the Czech Republic who recorded a personal best time of 52.14 seconds, the second-fastest time overall.
Belgian Helena Ponette, who finished third in heat five, also advanced to the next round of the competition with the third-fastest time of 52.31, a personal best for her.
Austria's Susanne Walli won heat four with a time of 52.34 seconds, Dutch world championships finalist and Bol's training partner Lieke Klaver took heat three with a time of 52.72 seconds, and Czech Republic's European U23 champion Lada Vondrová won heat one with a time of 52.77.
The European Athletics Indoor Championships 2023 continues with the next round of the women's 400m and other events on Friday.