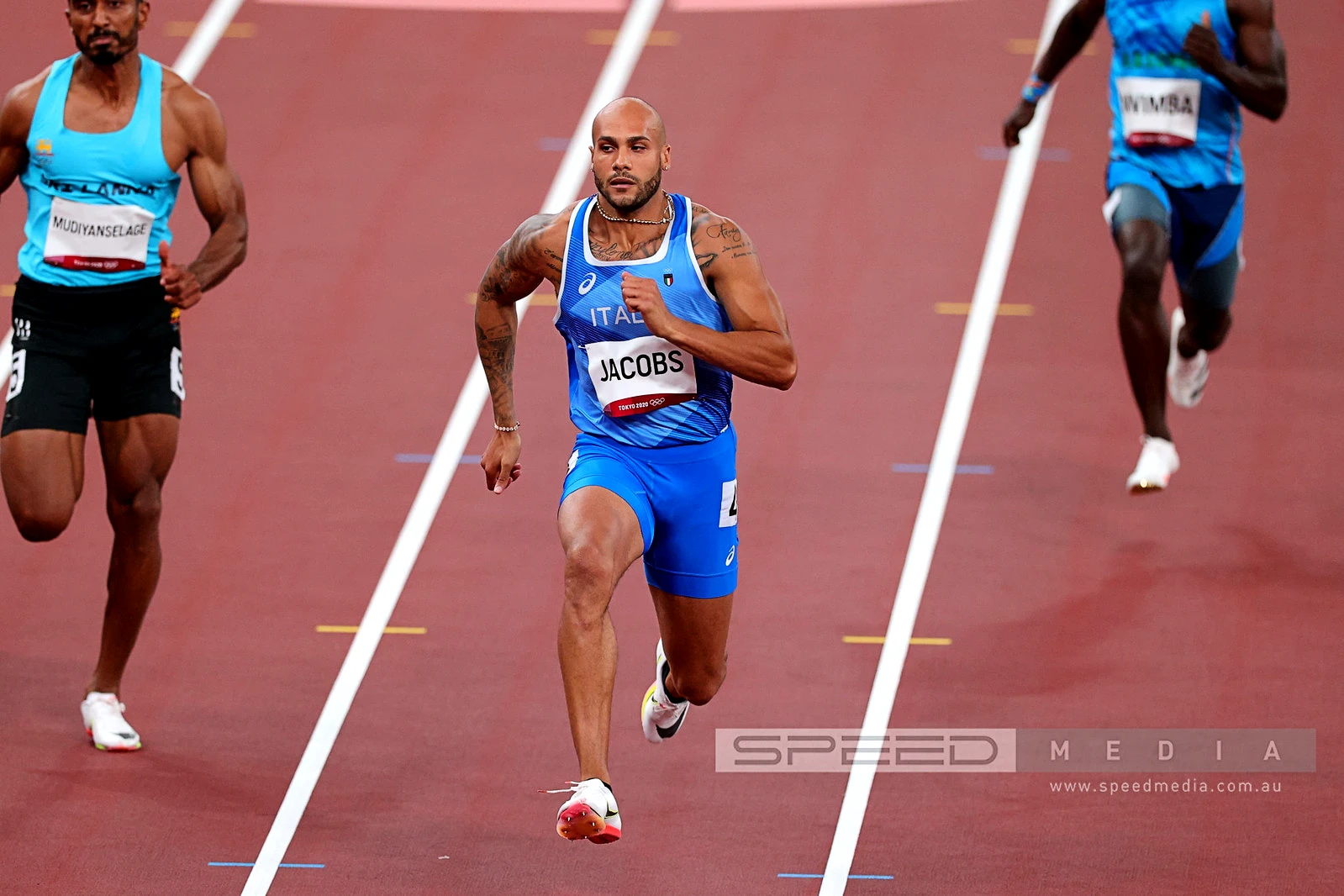 Lamont Marcell Jacobs, Reece Prescod, Raphael Bouju, and Samuele Ceccarelli all progressed to the semi-final of the men's 60 meters at the European Athletics Indoor Championships 2023 in Istanbul on Saturday (4).
Defending champion Jacobs kicked off his campaign with a solid 6.57 seconds performance, making him the fastest qualifier from the opening round. Although he trailed slightly in the initial meters, the Italian sprinter went on to take the win in heat five.
"I am happy to advance to the next round and I look forward to the next two rounds," the Italian said. "Apart from Reece Prescod, I think Samuele Ceccarelli could do something [special] here.
He added: "Now it's time to take a rest and to continue the mission in the evening."
British champion Prescod, another gold medal contender, also looked comfortable in his heat, clocking a time of 6.60 seconds. – Read more: Lamont Jacobs ready to bounce back at European Indoor Championships?
"Starting this early in the morning is tricky for me," admits Prescod. "I had to put some effort but I am happy with the way I executed the race.
"I just want to keep my head down, keep on the radar and as long as I execute my race well I will be fine. I have been doing that the whole season, now I just need to keep doing it."
Meanwhile, Bouju achieved a new personal best of 6.59 seconds to take first place in heat three, followed by Italian champion Ceccarelli who finished second with a time of 6.62 seconds.
However, Swiss sprinter Enrico Güntert had a disappointing morning after being disqualified twice. He was initially disqualified for a false start but was allowed to compete alone after an appeal.
He was given a double yellow card DQ after the officials argued that he had been applying too much pressure on the starting blocks, causing them to move while he was in the set position.
Speaking to the BBC, Güntert denied false starting but admitted he no longer had the energy to keep appealing to the officials. He plans to go back and rectify the issue.
The semi-final and final of the men's 60m dash will take place later in the evening session of Day 3 at the European Athletics Indoor Championships 2023 at the Ataköy Arena in Istanbul.
Click here for results