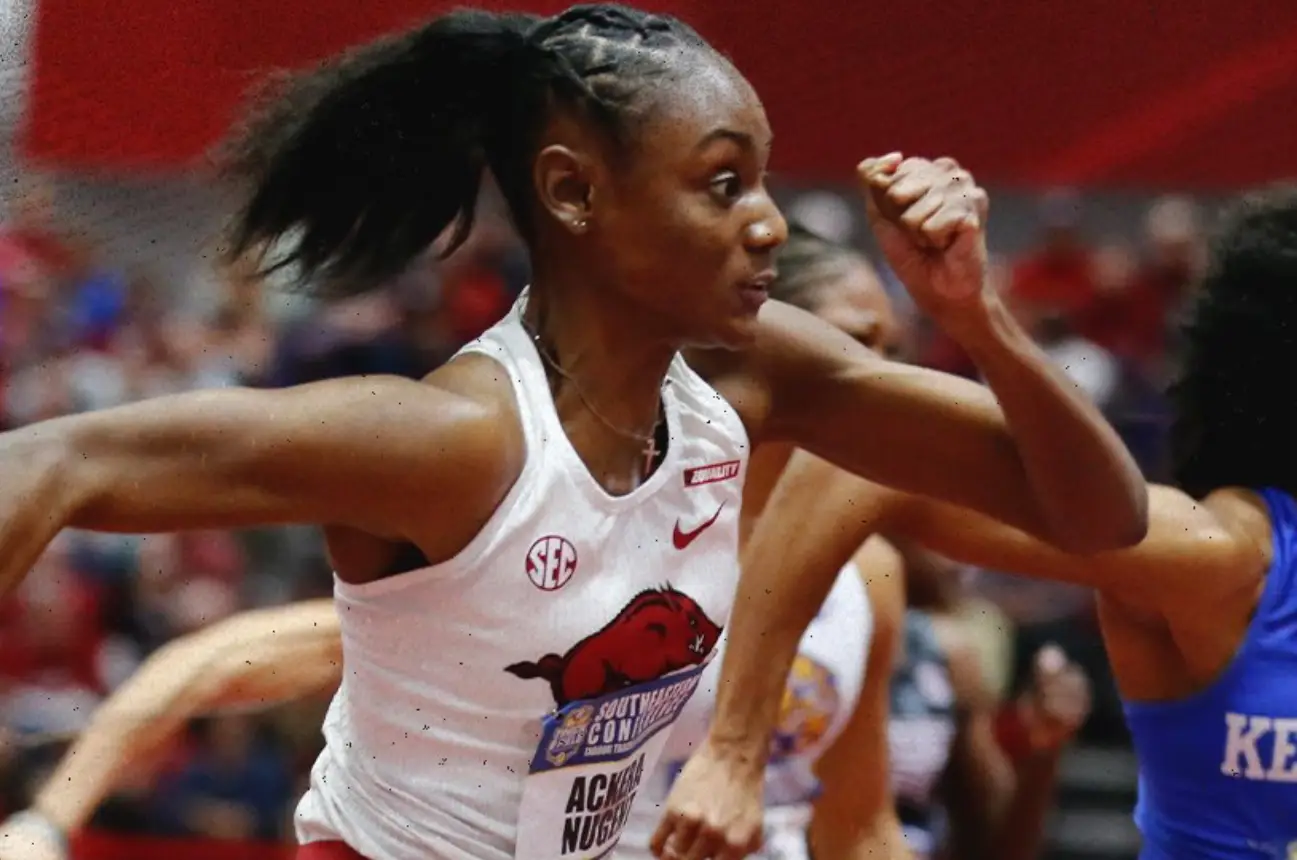 ALBUQUERQUE, N.M. (March 10) — Three female collegiate athletes set records at the 2023 NCAA Indoor Championships, which took place on March 10th, 2023, at the Albuquerque Convention Center in New Mexico. Julien Alfred, Jasmine Moore, and Ackera Nugent all broke previous records on the first day of the competition.
Alfred, a senior at the University of Texas, broke her previous collegiate record in the women's 60m dash, finishing at 6.96 seconds. The 21-year-old is now the fastest qualifier and the favorite for the gold medal in Saturday's final. No other college woman has broken the 7.00-second mark in the 60m race. – Read more: Julien Alfred breaks collegiate 60m record again with 6.96 secs in Albuquerque
Ackera Nugent, representing the University of Arkansas, set a Jamaican national and meet record with her 7.72-second performance in the semi-finals.
She also broke the previous collegiate record of 7.75 seconds held by Masai Russell of the University of Kentucky, who advanced to the final with a time of 7.77 seconds in her semi-final.
Nugent's time in the semi-finals was not only a Jamaican national and meet record, but also the 2023 World lead and fifth-best time on the world all-time list.
Jasmine Moore of the University of Florida won the women's long jump with a collegiate record of 7.03m (23-¾) on her first jump of the competition.