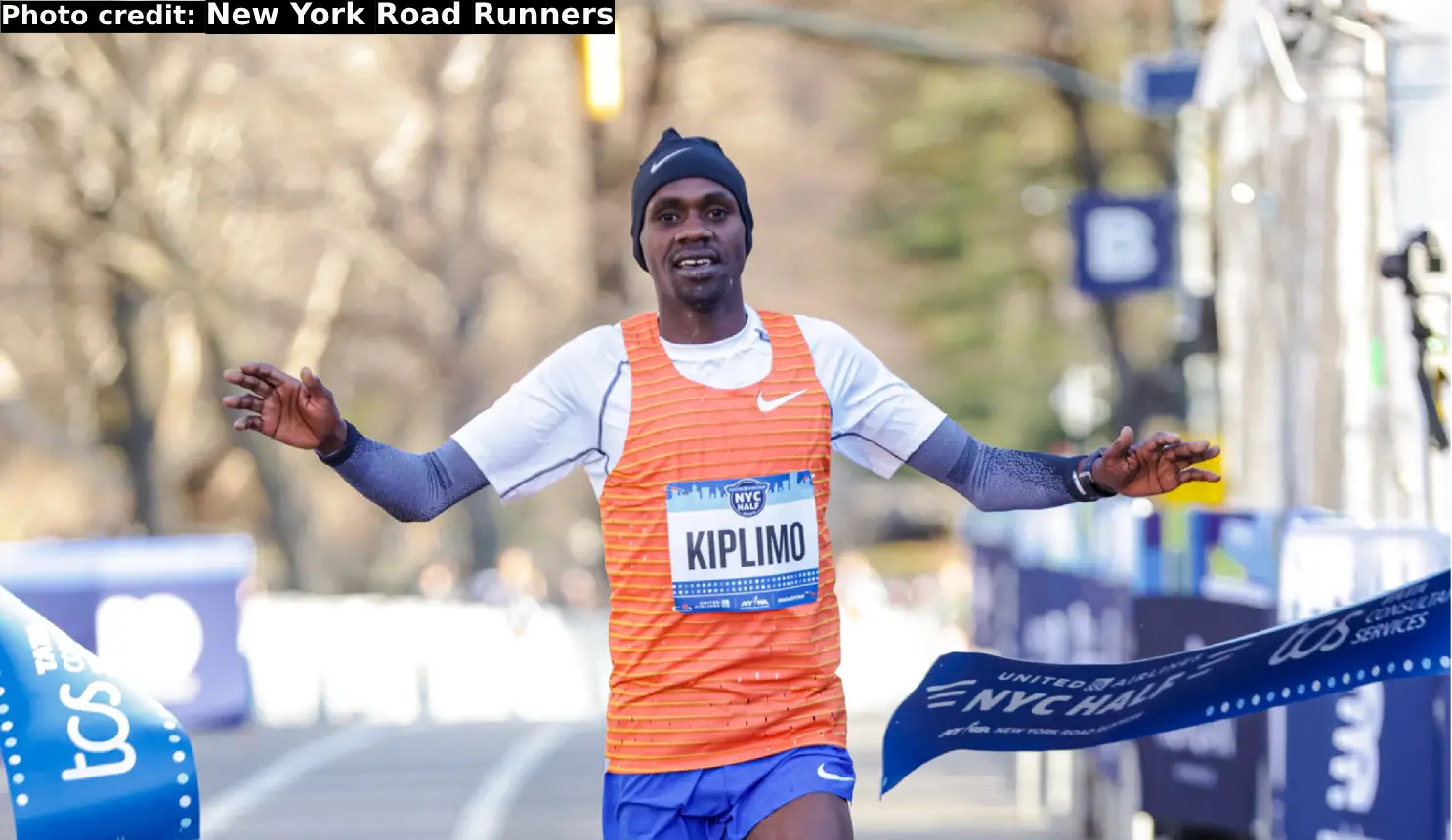 NEW YORK (March 19) — Lead: Hellen Obiri of Kenya and Jacob Kiplimo of Uganda secured victories in their debut at the United Airlines NYC Half Marathon on March 19, 2023, breaking records and cementing their positions as top-class runners. The following are the results from the pro races at the United Airlines NYC Half Marathon 2023.
In a stunning performance in cold and windy conditions, Obiri broke away from her chief rival to shatter the event and course record with a time of 1:07:21, surpassing the previous record set by Ethiopia's Senbere Teferi by 14 seconds. Despite facing bitterly cold temperatures and strong headwinds, Obiri showed her grit and determination to pace herself home to a commanding victory.
Meanwhile, Kiplimo's performance was no less impressive, as he won the men's category with a time of 1:01:31, earning $20,000 in prize money along with Obiri. – Read Full Report Here
The United Airlines NYC Half Marathon is a renowned annual event that attracts elite athletes and thousands of runners from all over the world. The course takes participants through some of the most iconic landmarks in the city, including Central Park, Times Square, and the Hudson River waterfront.
United Airlines NYC Half Marathon 2023
Men's Half Marathon
Jacob Kiplimo (UGA) 1:01:31
Joshua Cheptegei (UGA) 1:02:09
Zouhair Talbi (MAR) 1:02:18
Ben True (USA) 1:02:57
Edward Cheserek (KEN) 1:02:58
Andrew Butchart (GBR) 1:02:58
Nico Montanez (USA) 1:03:00
Reed Fischer (USA) 1:03:02
Frank Lara (USA) 1:03:07
Teshome Mekonen (USA) 1:03:08
Connor Winter (USA) 1:03:10
Kennedy Kimutai (KEN) 1:03:20
Maru Teferi (ISR) 1:03:41
Yuto Akahoshi (JPN) 1:03:49
Rory Linkletter (CAN) 1:04:21
Chris Thompson (GBR) 1:04:32
Galen Rupp (USA) 1:04:57
Kensuke Tsubura (JPN) 1:05:01
Juan Luis Barrios (MEX) 1:06:23
Women's Half Marathon
Hellen Obiri (KEN) 1:07:21
Senbere Teferi (ETH) 1:07:55
Karoline Bjerkeli Grøvdal (NOR) 1:09:53
Diane van Es (NED) 1:10:43
Desiree Linden (USA) 1:12:21
Dakotah Lindwurm (USA) 1:12:25
Molly Huddle (USA) 1:12:27
Natasha Wodak (CAN) 1:12:33
Jeralyn Poe (USA) 1:12:46
Erika Kemp (USA) 1:13:18
Annie Frisbie (USA) 1:13:26
Jessica Warner-Judd (GBR) 1:13:28
Maggie Montoya (USA) 1:13:45
Mia Behm (USA) 1:16:11
Lily Anderson (USA) 1:18:14
Alyssa Salesse (USA) 1:18:16
Jane Bareikis (USA) 1:19:03
Gabrielle Yatauro (USA) 1:20:49
Lanni Marchant (CAN) 1:26:03