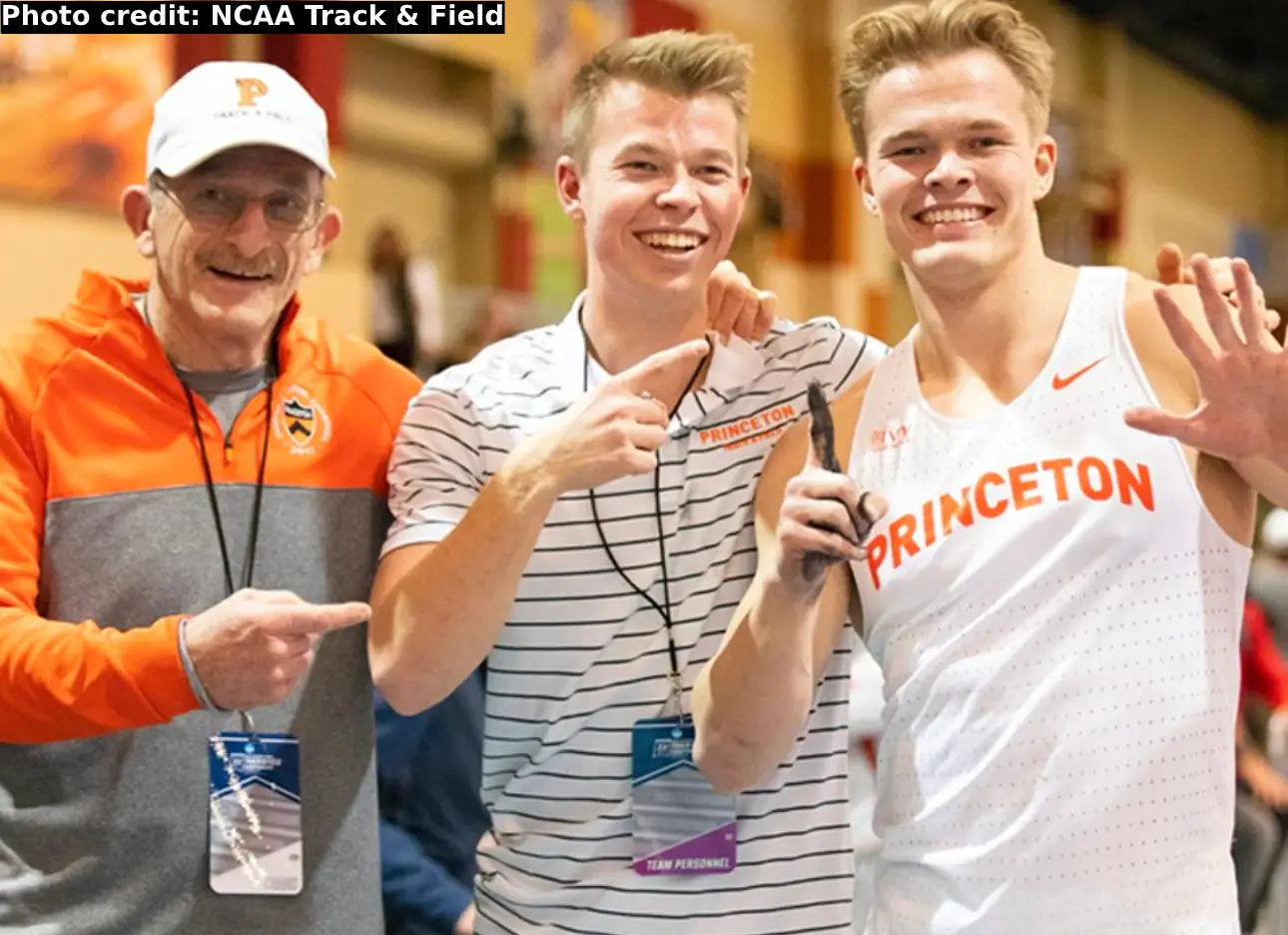 ALBUQUERQUE, N.M. (March 11) — The 2023 NCAA Indoor Championships kicked off with a thrilling Day 1 on Friday, March 10, at the Albuquerque Convention Center. Spectators were treated to outstanding performances by individual athletes and teams alike. Here is a list of all the individual and team champions from the first day of the championships.
In the women's, Jasmine Moore of Florida broke the collegiate record with a jump of 7.03 meters on her first attempt in the competition to win the women's long jump. She only took three jumps in total, as no one was able to challenge her opening round mark.
Staying in field event action, Amanda Fassold of Arkansas won the women's pole vault with a height of 4.45 meters, while Jalani Davis of Ole Miss won the women's weight throw with a distance of 24.51 meters. – Read more: Day 1: Florida and Arkansas lead the points standings at the NCAA Indoor Championships
The pentathlon went to Jadin O'Brien of Notre Dame as the sophomore finished with a personal best of 4,512 points, which also set a new collegiate lead.
In the women's 5,000 meters, Katelyn Tuohy of NC State sprinted away from her rivals in the final lap to finish in 16:09.65 and claim the victory, and the fifth-seeded Stanford got it right on the night to beat the favorites and win the women's distance medley relay (DMR) in 10:56.34, setting a new facility record, while holding off Arkansas in a thrilling finish.
On the men's side, the featured results was the pole vault competition and it was a historic event as Sondre Guttormsen of Princeton equaled the collegiate record, plus setting a facility record, and meet record with a height of 6.00 meters.
Another top performance in finals came from Carey McLeod of Arkansas set a new facility record and collegiate lead in 2023 with a jump of 8.40 meters to win the men's long jump. Isaiah Rogers of Kennesaw State won the men's weight throw with a distance of 24.23 meters.
Dylan Jacobs of Tennessee won the men's 5,000 meters in a facility record time of 13:37.59. In the men's DMR, Oklahoma State delivered a facility record time of 9:28.77 to win as the favorites.
The competition continues on Day 2, and fans are eagerly anticipating more exciting performances from the athletes. Stay tuned for updates from the 2023 NCAA Indoor Championships.