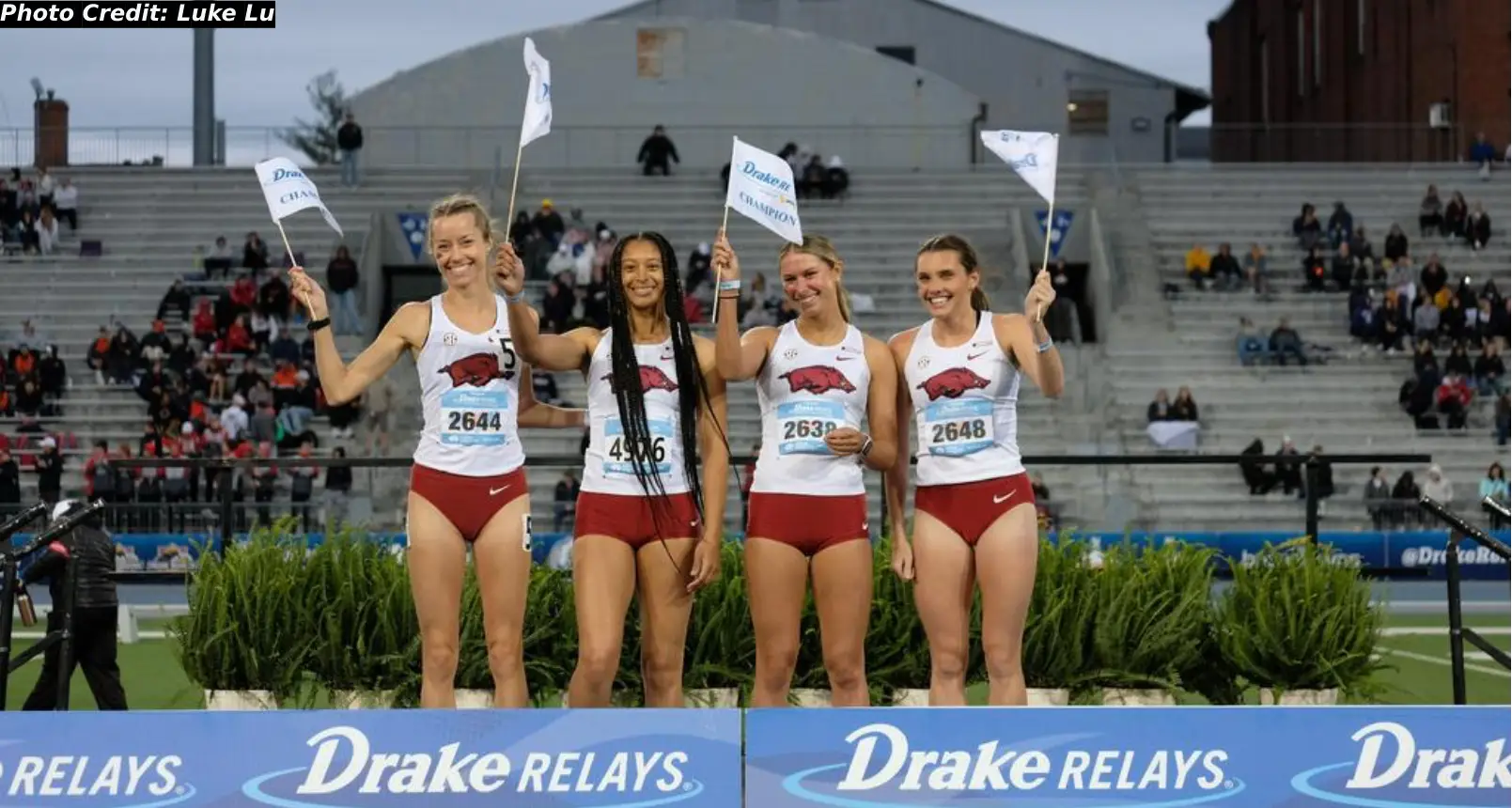 DES MOINES, Iowa, April 29 — The Arkansas women's track and field team delivered an outstanding performance at the Drake Relays presented by Xtream powered by Mediacom on Friday. They clinched the university 4×800 relay and secured the third-best time globally. The Razorbacks, who were participating at Drake Relays for the first since 2015, returned in style –finishing in 8:41.73 to beat Utah, which clocked 8:56.30 for second place.
Special Drake Relays Night For Lance Harter
The victory was extra special for Arkansas' women's coach Lance Harter, who was inducted into the Drake Relays Coaches Hall of Fame this year. Freshman Ainsley Erzen, who won four Drake Relays championships during her high school career at Carlisle, anchored the Razorbacks' team to victory with a time of 2:09.85. Read more: The 2023 Drake Relays results on Day 2 (April 27)
In other evening events, Madie Boreman, a former Colorado standout, impressed in the women's invitational steeplechase, setting the second-best time in the world this year at 9:36.86. Alicja Konieczek of Poland and Brazil's Simone Ponte Ferraz finished second and third, respectively.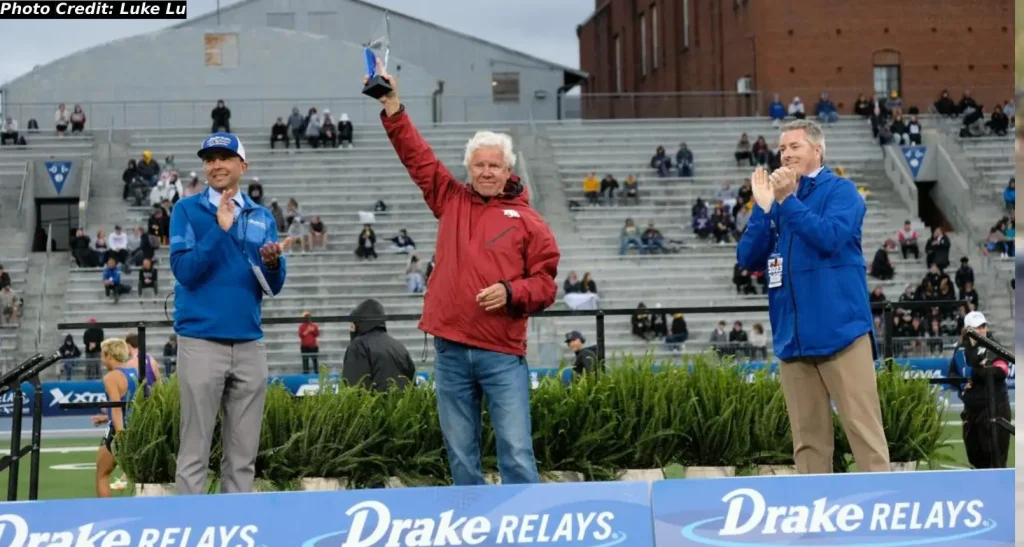 Purdue University also had a successful day, with their men's and women's 4×200 relay teams recording the fourth-best times globally this year. The women's team won their race in 1:34.46, while the men's team finished in 1:22.90.
High School Highlights At Drake Relays
In the high school events, Cedar Rapids Washington's Miles Thompson set a new Relays record in the boys 100 with a time of 10.37, which is also the second-fastest time in Iowa state history. Meanwhile, Rapid City Stevens' Simeon Birnbaum won the inaugural elite boys high school mile in 4:02.36, narrowly edging out Jackson Heidesch of Dowling Catholic.
Adrienne Buettner-Cable of Des Moines Roosevelt won the elite girls mile, crossing the line in 4:49.58 to beat Ballard's Paityn Noe, who finished second with a time of 4:49.91. Buettner-Cable had already won the 800 earlier in the day.
Iowa's Kat Moody shone, winning both the women's discus and shot put. Her toss of 175-10 (56.81m) in the discus saw her beat defending champion Emily March of Iowa State, while her final attempt heave of 54-0 (16.46) in the shot put saw her complete the women's discus and shot put sweep at the Drake Relays.
The 2023 Drake Relays will continue on Saturday with the high school girls' shuttle hurdle relay preliminaries.
CBS Sports Network will broadcast live coverage of the event from 2 p.m. CT to 4 p.m. CT for those unable to attend in person. USATF.tv will also stream the events not included in the television window.
Information from Drake Athletic Communications