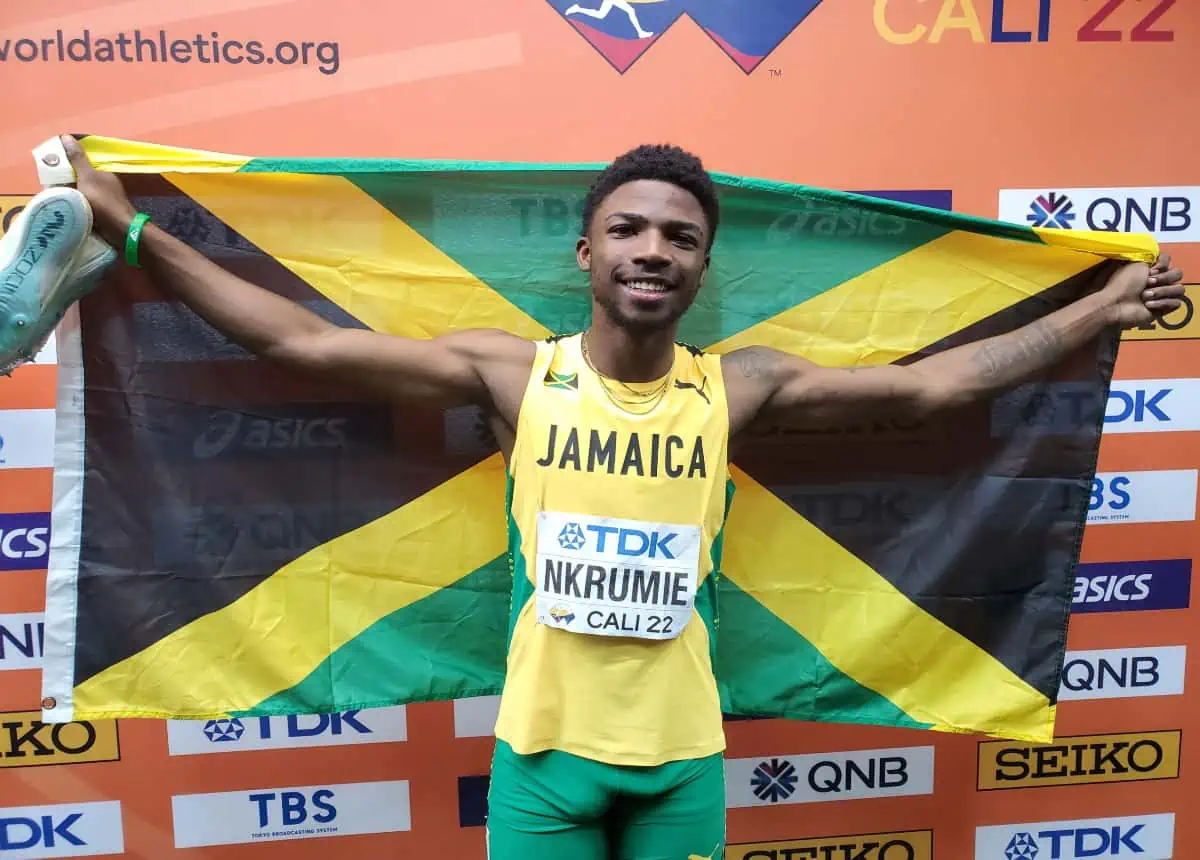 KINGSTON, Jamaica (April 9) – Rising Jamaican sprinter Bouwahjgie Nkrumie has been linked with a move to the Racers Track Club, home to renowned sprint coach Glen Mills, according to reports. Nkrumie, a talented high school sprinter, recently set a new personal best and national junior record of 9.99 seconds at Champs 2023, and is said to be in a good position to secure a lucrative endorsement deal with a popular shoe brand affiliated with the Racers.
Jamaican Sprinter Nkrumie Linked to Move to Racers Track Club
In an interview with the Jamaica Sunday Observer, Mills neither confirmed nor denied the reports, stating that Nkrumie would be better placed to address the matter himself. Read more: Record Run: Bouwahjgie Nkrumie runs 9.99secs at Champs 2023; Alana Reid goes 10.92secs
"You'll have to ask him," Mills said before adding, "He's the best person to ask that," with a smirk, according to the report. However, Mills did speak positively about Nkrumie's potential and expressed confidence that the 19-year-old could become another world-class sprinter from Jamaica.
Mills, who conditioned sprinting legend Usain Bolt to several world records and Olympic and world titles, and also coach Yohan Blake to a world title, also cautioned that the Nkrumie's handlers must protect him from external pressures.
If Nkrumie does join the Racers Track Club, he would be in the company of fellow young Jamaican sprinter Oblique Seville, who has been showing promising signs early in his career.
Seville finished fourth at the 2022 World Athletics Championships in Oregon and clocked a personal best of 9.86 seconds for the 100m.